The Henry County officer who was shot in the face while responding to a call of a combative person at a dentist's office has died.
Officer Michael Smith was shot Dec. 8 in McDonough. He passed away Dec. 28 at Piedmont Hospital in Atlanta after complications from injuries related to the shooting.
This is what we know about the shooting.
WHAT HAPPENED
On Dec. 8, Henry County Police said Smith was called to the Smile Creators Family and Cosmetic Dentistry on Jonesboro Road for reports of a man causing a disturbance in the lobby.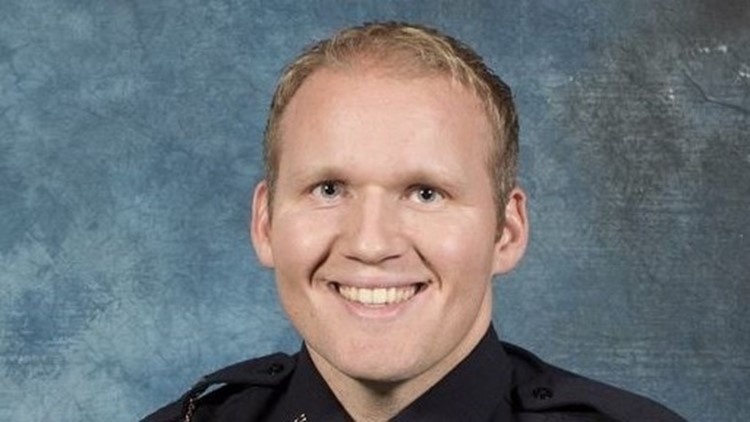 When Smith arrived, 53-year-old Dimaggio McNelly became combative and Smith deployed his taser "more than once," according to Natalie Ammons, the deputy director of public affairs at the GBI.
"The taser proved ineffective," said Ammons. "At some point, a struggle ensued, and the subject lunged at the officer."
One shot was fired during the struggle, hitting both Smith and McNelly, who died at the scene. Authorities said it is unclear why McNelly was at the dentist's office and staff members didn't know who he was. A staff member captured cell phone video of the disturbance but that has not been released. The GBI is still investigating the shooting.
WHAT WE KNOW ABOUT OFFICER SMITH
Officer Michael Smith had been with the department for seven years. He joined the department since 2011 and has the rank of Officer 2.
After he was shot, he was listed in critical condition for weeks before being transferred to the Shepherd Center for recovery.
Smith is married with a three-year-old child.
Right before Christmas, his wife fell and hit her head while visiting her husband at rehab at the Shepherd Center.
"She was rushed to the hospital, where she was diagnosed with having blood clots," Henry County Police Chief Mark Amerman said at the time.
WHAT WE KNOW ABOUT THE SUSPECT
McNelly had previous run-ins with law enforcement. He was arrested in 2008 for a probation violation and arrested for felony theft in 2007. He also had warrants issued for traffic infractions in 2008.

Smith was taken to Grady Hospital in critical condition that day. He was transferred to Shepard Center earlier this month for rehabilitation. He was transferred to Piedmont Hospital on Dec. 28, where he died from complications related to his injury.
WHAT'S NEXT
Funeral and memorial arraignments have not been announced for Smith, yet. When they are, we will share them.
Community members and the Henry County Police Department set up a fundraiser with a goal of $20,000 to help cover Smith's expenses.
Now that he has passed, Henry County PD said "All funds will go directly to the wife and children of Officer Smith."
Henry Co. police officer in critical condition after getting shot in the face