An Atlanta Police officer has been indicted on criminal charges in Fulton County, accused of driving recklessly, running a red light and crashing into another woman's car, causing that other driver to lose her left arm.
The other driver, Lisa Williams, said that on Feb. 21, 2018, she was driving through an intersection on a green light when Atlanta Police officer Dejoira Phillips drove through the intersection, running the red light and colliding with her car. Williams suffered serious injuries, including the loss of her left arm.
Williams' attorney claims Phillips, driving westbound on Ralph David Abernathy Boulevard at Peeples Street in Atlanta's West End, did not have her patrol car's blue lights and sirens activated.
Williams' group contends that Phillips had, for some reason, switched her light bar to a setting that flashed her blue lights only toward the back of her car--not toward the front--so Williams didn't see her coming. Dash cam video from the accident has not been released.
On Wednesday, the Fulton County Grand Jury indicted Phillips on four charges, including two felonies: serious injury by vehicle and violation of oath of office. The Grand Jury also indicted her on two misdemeanors: failure to obey traffic control device and reckless driving.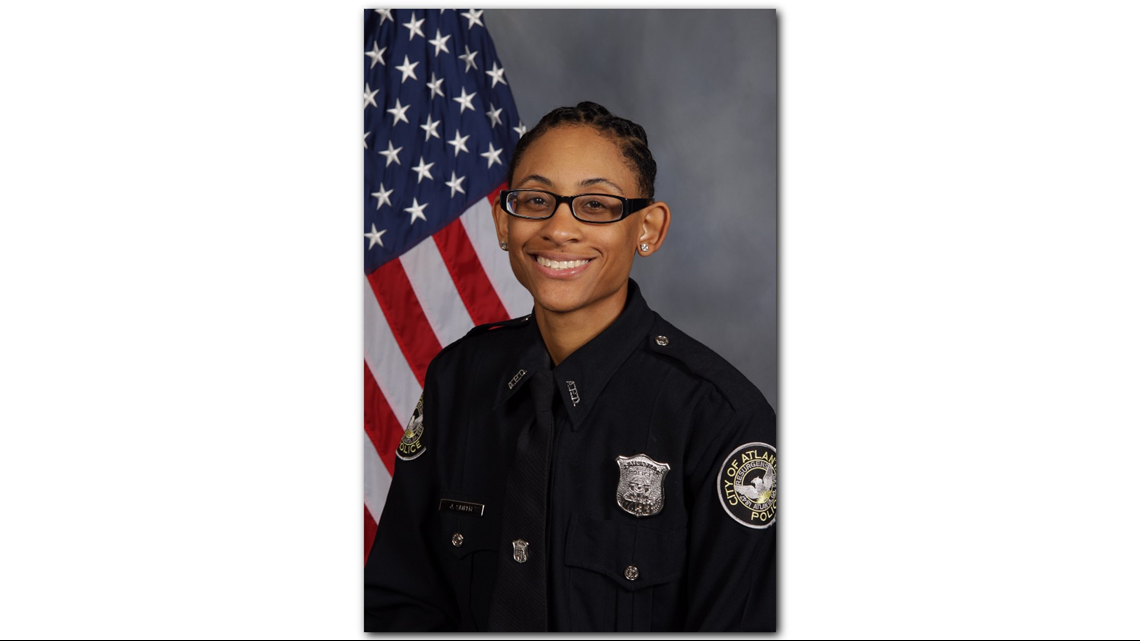 "It was a tragic accident that was 100 percent preventable," said Atlanta community activist Derrick Boazman, a former Atlanta City Council member. "As best as we are able to determine, (Phillips) was not in the discharge of her duties or in pursuit of a crime," Boazman said. "The tragedy is – this officer blew through a light for no good reason and is back to work."
At the time of Wednesday's court hearing, Phillips was still on full duty with Atlanta Police. On Thursday, the department said she has been suspended from duty with pay until she is able to attend a hearing before Atlanta Police Chief Erika Shields next week.
"The Chief will then determine whether Officer Phillips will continue to be suspended with or without pay until the charges against her are adjudicated," said Carlos Campos, director of public affairs for Atlanta Police.
"This is the kind of reckless behavior that you should not expect from someone who's primary duty is to protect and serve," said Williams' attorney, Harold Spence of the Davis Bozeman Law Firm.

With tears streaming down her face, Williams said everything about her life has changed since the accident – from her job as a safety engineer to her passion as an artist -- and she is struggling to adjust.
"I can't cook. I can't put my clothes on. The way I'm looked at in public … there are so many mental and psychological things I'm also facing," Williams said. "Everything has changed for me. I'm just not the same."
Williams' attorneys were expecting Officer Phillips to attend the Grand Jury hearing, but said Phillips would not be present during Williams' testimony.
"I don't even know what I would say to her. I don't know who she is, but she has caused permanent harm to my life," Williams said. "No one can know the capacity of pain and disability I am now facing. This has changed my life. I'm just sorry I'm the victim that she hit."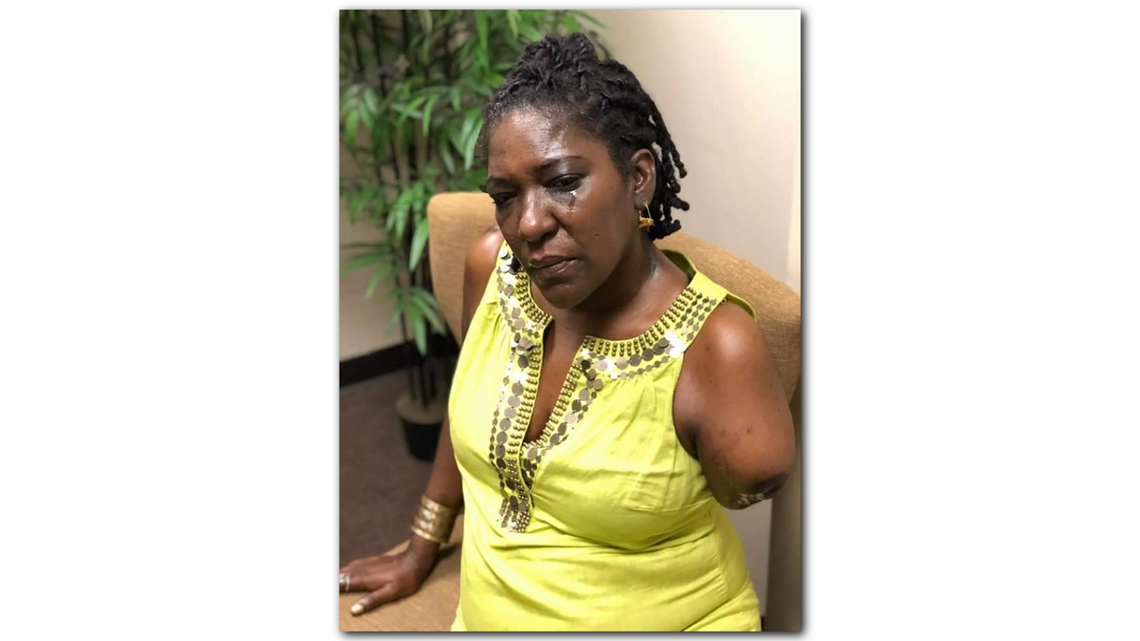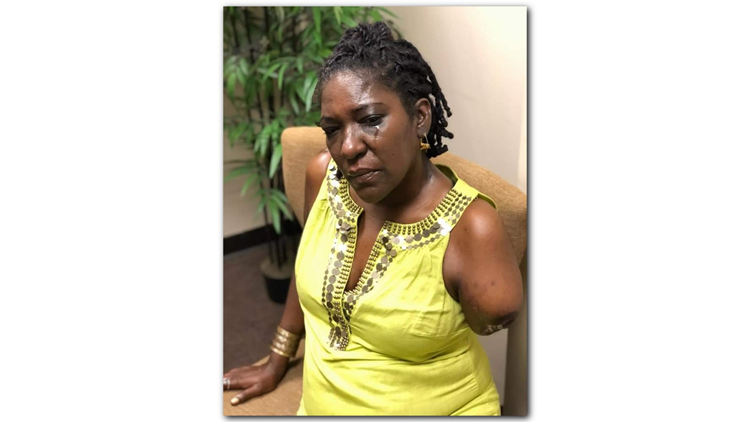 Williams has already settled a civil lawsuit against the City of Atlanta in December for unspecified damages. Now that the case is making its way through the criminal courts, Williams said she has one goal: justice.
"That's all I want, some level of justice," Williams said. "To see that this person has not harmed anyone else."
Boazman said Wednesday that "nothing has changed" for this officer and is demanding accountability from her and from Atlanta Police.
"It shouldn't take the District Attorney to say to this police officer, 'you've violated our procedure and our rules.' You don't have the divine right to be a police officer, you have a responsibility to the public," Boazman said. "That's the message we are trying to send to APD – this was not right, and you should have done something about it. This officer should have been fired … and instead, she's driving in a police car somewhere around this city right now, and that shouldn't happen."
11Alive News has not yet been able to contact Officer Phillips' attorney for comment about what happened, and about the Grand Jury charges against her now.