ATLANTA — A $1 million bond has been set for the Fulton County deputy who was arrested Friday after she allegedly tried to smuggle in contraband for one of the defendants in the Young Slime Life RICO trial, jail records show.
Akeiba Stanley, who was scheduled to make her first court appearance Saturday morning at 11:30, opted to waive the appearance. The 31-year-old faces several felony charges, including hindering apprehension or punishment of a criminal and violation of oath by a public officer.
The former deputy is accused of trying to bring in contraband to Christian Eppinger with help from one of his family members, the Fulton County Sheriff's Office said in a release.
Eppinger, an alleged gang member participating in the trial, is accused of shooting a veteran Atlanta Police officer several times last year while being taken into custody.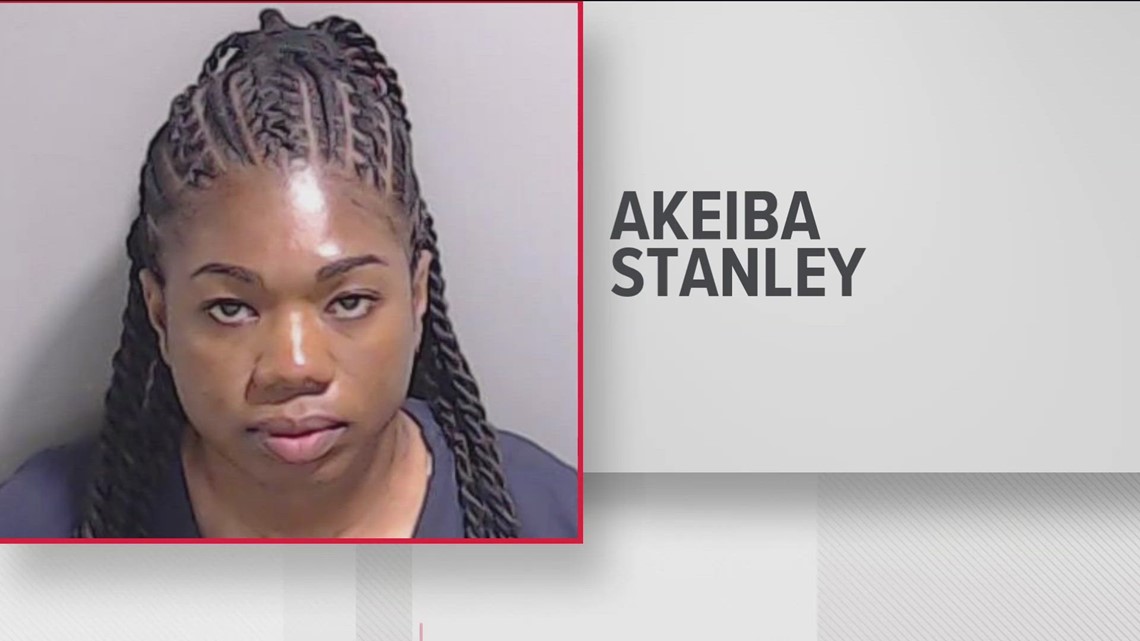 Stanley illegally contacted Eppinger in jail using an unauthorized phone and they exchanged messages on Instagram, according to the sheriff's office.
The sheriff's office confirmed in a release that Stanley visited Eppinger's cell and communicated with him on an illegal phone. Messages were later found between the two on Instagram, the warrants allege.
Stanley was also discovered to have worked with the Atlanta Police Department from 2016 to 2018, but was terminated from the agency after investigations into three complaints that were made regarding Stanley in a 30-day span, a document from the police department stated.
The now-former deputy was subsequently fired from the sheriff's office following her arrest, Fulton County Sheriff Patrick "Pat" Labat said in a statement Friday, calling her charges "reckless actions (that) endangered the safety of citizens, staff and employees at the Fulton County Courthouse."
Currently, the former deputy is being held in the Fulton County Jail on the following charges:
Conspiracy to commit a felony (felony)
Hindering apprehension or punishment of a criminal (felony)
Violation of oath by a public officer (felony)
Reckless conduct (misdemeanor)