A little boy is living without his dad after a hit-and-run crash in DeKalb County.
The motorcyclist was killed when he was hit and then run over by a box truck in DeKalb County. His friend was trailing him and witnessed the whole thing. Now, police are looking for the driver who kept going.
It happened on Dec. 30 just after 10 p.m. when Derek Adams was riding his motorcycle to a bar. His friend Shas Saitiague was driving behind him on N Decatur Road when Saitiague said Adams tried to turn onto Warren Avenue. That was the moment a Budget Rental truck turning right collided with him.
"You know, when it happened it was surreal, like, I couldn't - I didn't process when the sparks from the motorcycle were underneath the vehicle that's when it really clicked in my mind," Saitiague said. "Oh god, my friend Derek, and you know by the time I got on scene there was nothing I could do."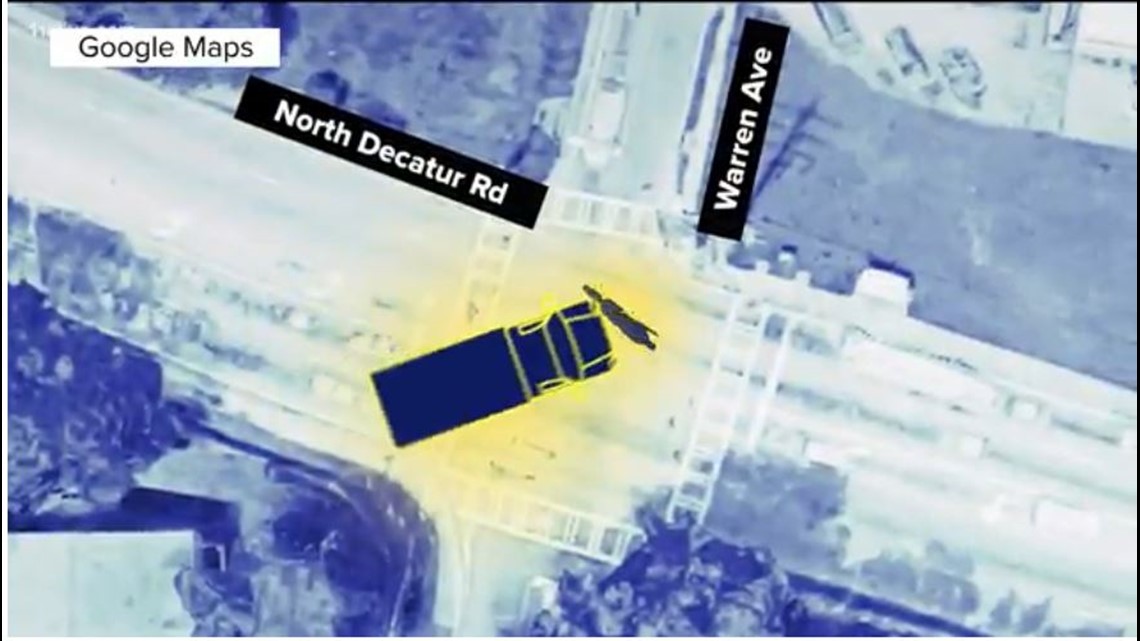 The impact of the crash pushed Adams to the ground where Saitiague said the truck ran over him and just kept driving. By the time paramedics arrived, he was gone.
Derek Adams killed in hit-and-run
Adams died that night on Warren Avenue. He was also someone his friend said he will never forget.
"A people guy, fun-loving guy," Saitiague said. "He would get along with anybody, you know, you could take Derek anywhere, introduce him to whoever, and he could find a way to spark conversation - get along with him. Great spirit, great soul, man."
He was also the proud father of a 3-year-old boy. Now, Saitiague said it hurts him to think of that child robbed of his father and a future cut so tragically short. And the person responsible is still out there.
"If you're seeing this tonight you need to turn yourself in and, you know, help bring comfort to the family," Saitiague said, grief-stricken. "You gotta do what's right."