After losing his right eye from a gunshot wound, K9 Indi will receive an award for his bravery.
The DeKalb County Police Office K9 was tracking down a suspect accused of killing Officer Edgar Flores, 24 on Dec. 13 when he was injured. DeKalb Police said Indi was shot in the face by the alleged suspect. The bullet came out of his right eye.
K9 Indi will be award the Georgia Police K9 Foundation Purple Heart, according to the Georgia Police K9 Foundation.
"What a true warrior K9 Indi is and will continue to be," the post said.
"An appreciation plaque will be sent to K9 Indi and the DeKalb County Police Department team for their sacrifice and bravery to their community and our State," the post said.
Indi was released from the hospital Saturday.
"Indi's recovery following his surgery progressed extremely well and the expert staff at the hospital felt confident enough in his recovery that it was determined he could be released to go home with his handler," DeKalb authorities said in an Instagram post.
Indi will continue recovering at home.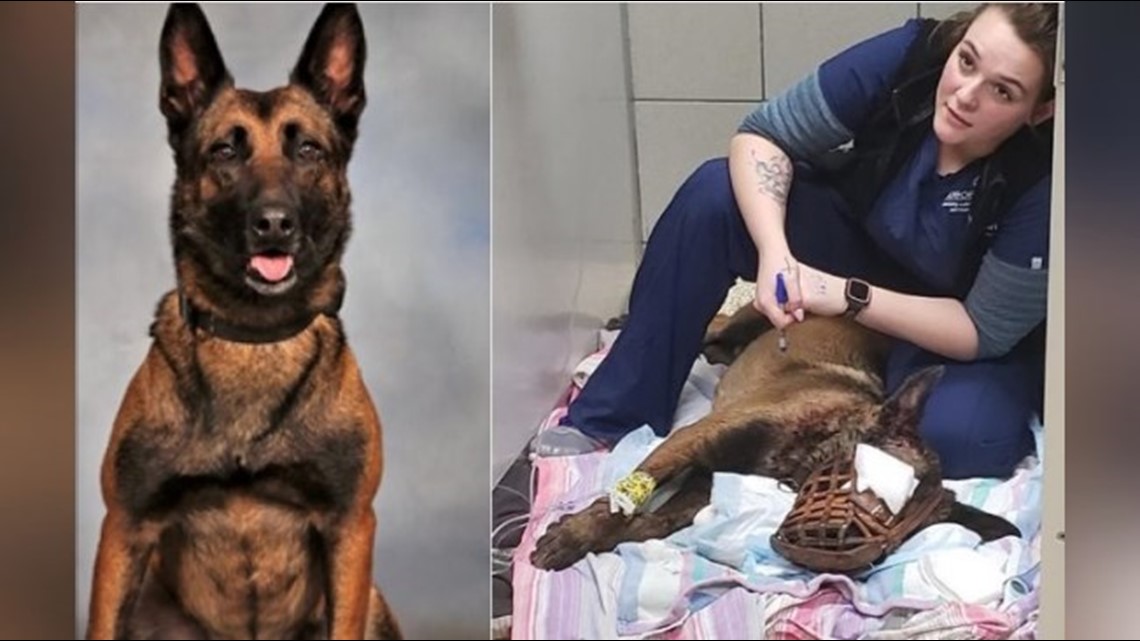 "Indi's return to service will ultimately be his decision," DeKalb Police said on Instagram. "The main concern of the DeKalb Police Department is that Indi recover fully from his injuries. Once the staff at Blue Pearl give him the okay, Indi will be evaluated to see if a return to police work is safe enough for him to do and in everyone's best interest."
The Georgia Bureau of Investigation said Indi has five years of service.
The Georgia Police K9 Foundation wants to include the community in their honoring of the K9. People who like or comment on their Facebook post of Indi will be included on the appreciation plaque.