Police have released new information about a crash that left several cows dead and several more grazing alongside a metro Atlanta interstate during rush hour.
According to Cobb County Police Sgt. Wayne Delk, the 26-year-old driver, Nathaniel Ledford of Knoxville, Tennessee was headed south on I-75 just north of Wade Green Road when he failed to stay in his lane and exited the right side of the road.
PHOTOS | Cattle truck overturns on I-75 SB in Cobb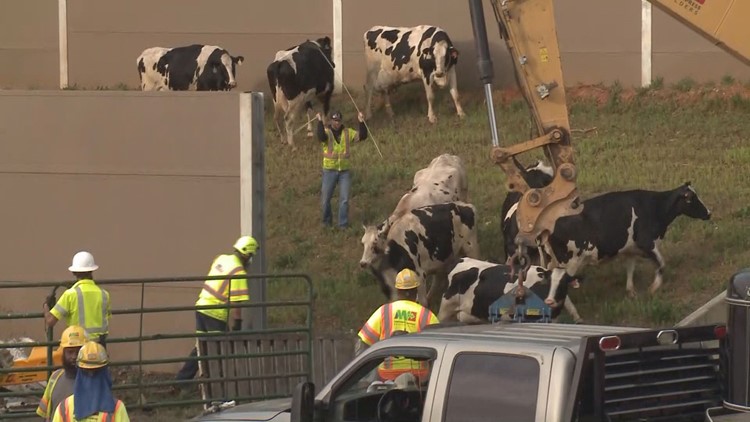 When he attempted to move back onto the roadway, the 2001 Peterbilt truck hit a barrier which caused it and the connected trailer to overturn across the highway.
"Several of the cattle were killed in the collision and others were rounded up by Cobb County Animal Control," Delk said.
Both living and dead cows were removed by the Georgia Department of Agriculture. Delk said the roadway was reopened just after 7 a.m.
As for the driver, he was cited with failure to maintain lane.