POLK COUNTY, Ga. -- A Georgia man came to the rescue after drivers found a snake in a gas pump.
Brandon Radke told 11Alive that he stopped by the Cowboys Shell station on Highway 278 between Rockmart and Cedartown Sunday afternoon to get a soft drink. He said he noticed several people around a pump. As he approached, they told him that a snake was in the pump's nozzle holder.
Brandon volunteered to safety remove the snake.
RELATED | What you need to know about snakes in Georgia
The moment was caught on video (story continues below video):
As of 7 p.m. Monday, the video had been shared more than 1,455 times and viewed more than 86,000.
Radke said he's not scared of snakes.
"Snakes are more afraid of us," he said. "They just want to be left alone, but unfortunately the snake was in a gas pump."
Radke said that watching Steve Irwin growing up helped prepare him for handling snakes. Still, he said he treads cautiously when handling the reptiles.
"I always still take the same precautions as I would with any snake poisonous or not, they still would have a nasty bite but I haven't got the pleasure of having [been bitten] yet and I never want to," he said.
Radke released the snake into a wooded area.
MORE: Why it's not a good time to be scared of snakes in Georgia
RELATED | Here's what happened when a snake slithered into the 11Alive studios
PHOTOS: Snakes in (mostly) strange places
PHOTOS: Snakes in (mostly) strange places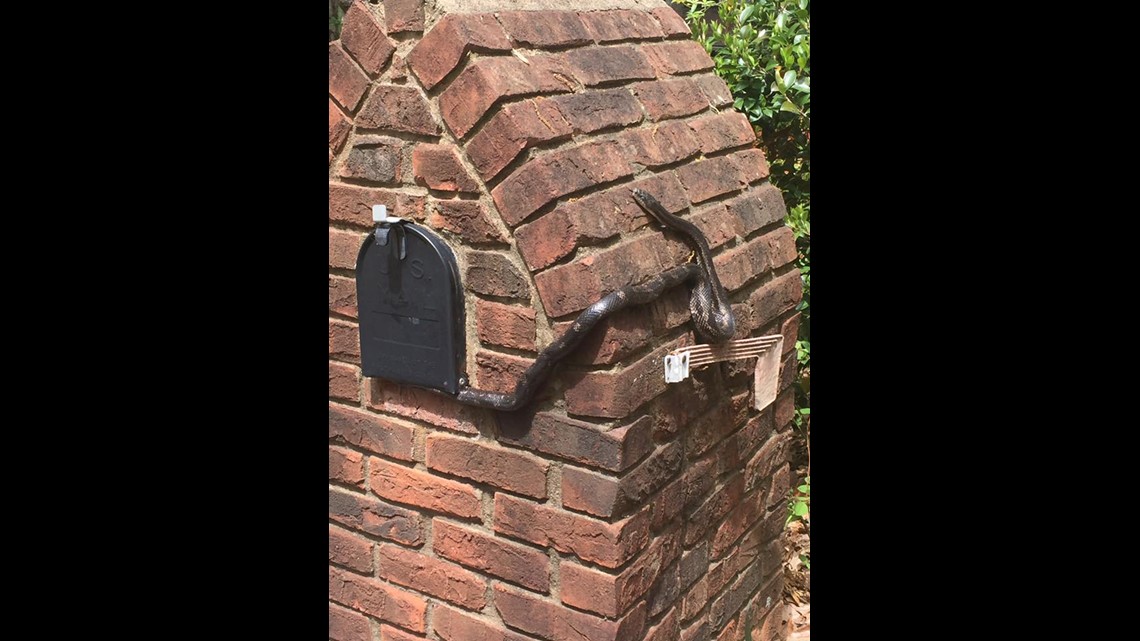 PHOTOS: Snakes seen in metro Atlanta