ATLANTA — The superintendent of Atlanta Public Schools will transition out of the role at the end of this month, the school system announced Thursday night - nearly a year ahead of schedule.
When APS announced in early June that Dr. Lisa Herring would not have her contract renewed, it still appeared she would stay on through the end of her contract - which runs through July 2024.
But in a release announcing Dr. Danielle Battle as the incoming interim superintendent, APS noted Herring would transition out of the role at the end of August and leave the school system entirely at the end of the year, serving in a consultant role through Dec. 31.
The new outline for Herring's future clears up a saga in which some parents had criticized the state of the school system, organizing a petition for her removal, while others had circulated their own petition to show their "strong support" and advocate for continuity in APS after Herring was brought on board only about three years ago.
The outgoing superintendent released her own letter, detailing how she looks forward "to support the work we started at APS," as well as announcing exciting future opportunities in the coming weeks."
"The work of this administration, in tandem with the City and other key partners, must continue to thrive," Herring's letter, seen above, stated.
Herring was brought on in 2020 during the height of the COVID-19 pandemic when the school was navigating the transitions from virtual and in-person classes.
"We appreciate Dr. Herring for her leadership, vision and service to APS, especially during an unprecedented time that impacted us all," ABOE Board Chair Eshé Collins said in a statement Thursday night. "We look forward to working closely with her, in this new role, and with Dr. Battle to ensure a seamless transition as we continue our work to advance educational outcomes for our students."
Others are reacting to the news.
"Atlanta needs to provide some continuity for the customers," said Verdaillia Turner, the president of the Atlanta Federation of Teachers.
By customers, Turner was referring to students, teachers, and parents throughout APS.
"We would like to see Atlanta with some type of vision that they can actually demonstrate to the public, the confidence that they're getting a quality, equitable education and the way to do that is to have a person that heads that giant ship up," Turner added.
However, former APS school board member -- now state senator -- Jason Esteves, said while there has been a lot of changes with leadership, the district is still performing well.
"There tends to be transition at the top, whether that's with school board members or the superintendent. But, what I appreciate about Atlanta Public Schools, particularly in the last decade, is the fact that we have great leaders, we have great teachers, that are continuing the work and continuing to stay focused on kids," Esteves said.
Esteves also pointed out that while district leadership is important, parents can offset some of the concern by staying involved and in engaged with principals and teachers.
And even though the school board's decision could potentially bring more change, Turner said she is in support of their interim superintendent selection.
"If anything Atlanta has done right in the past years it's getting Dr. Daniel Battle," Turner said.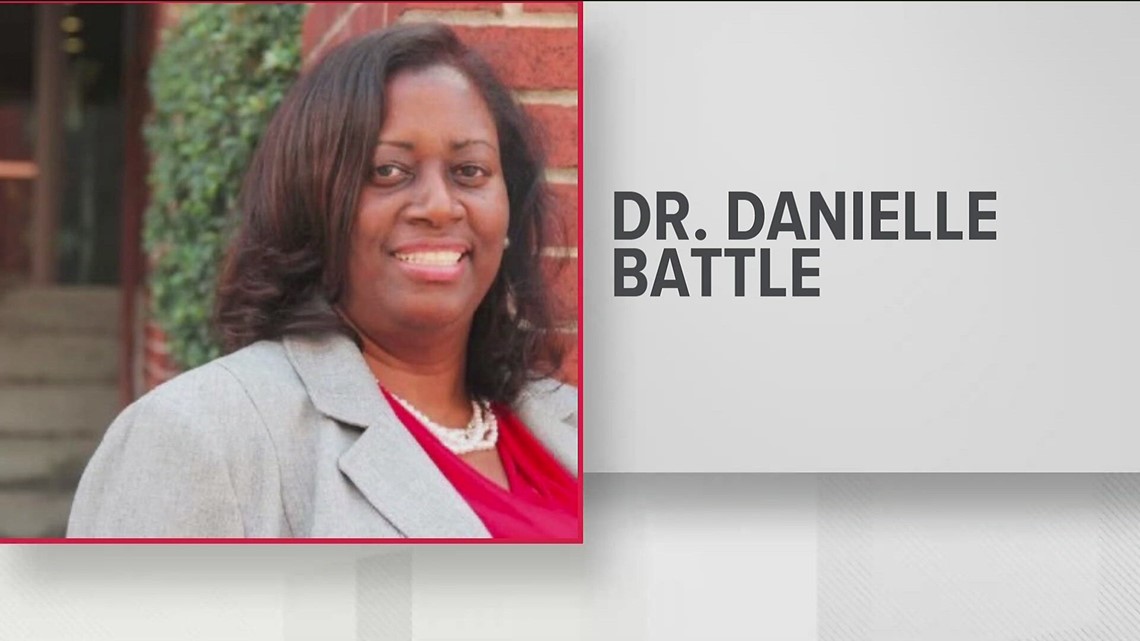 Battle has held a variety of leadership positions within the district over the course of her 19-year career. She served as the principal of Parkside Elementary and Martin Luther King, Jr. Middle School, associate superintendent and interim chief of schools and academics, a release from ABOE stated.
As interim superintendent, the release said Battle will continue to support and advance APS' district-wide goals including literacy and post-graduate preparedness.
The Board will vote on the transition with current superintendent Herring on Monday.