"Currently being in an alternative setting, they feel like they are being looked over."
Maurice Granger is the school psychologist at Forest Hill Academy, an alternative school for students who have been expelled from high school.
He created the FHA Leadership Program three years ago to help bridge social and emotional gaps that many of the students deal with.
"A lot of them lack patience, cooperation; all of those skills that we need to function in life. We allow them to practice those skills here," Granger said.
He and a fellow colleague drive a group of students to Hutchinson Elementary School each week where the students practice skills they have learned; like making eye contact, handshakes and greeting adults.
"Knowing that they are making a positive impact on the community, knowing that they are making the kids smile and the kids make them smile in return. So essentially, it's smoothing out the rough edges to let them know you have a skill set to engage and make a positive impact on the community," Granger said.
Forrest Hill Academy's Leadership Program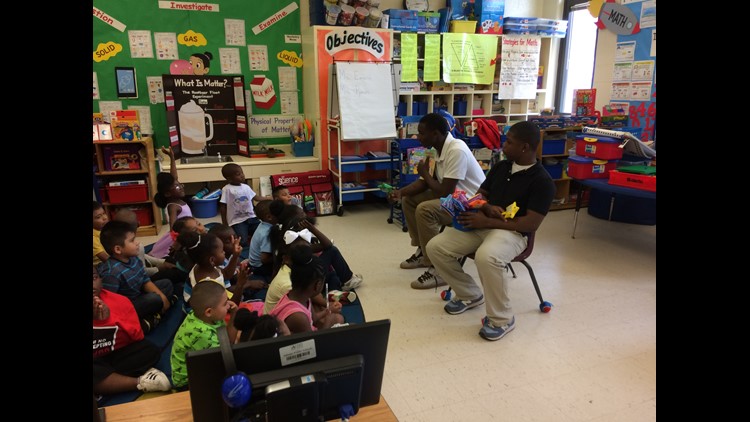 The young men were all expelled from high school for infractions like gang affiliation, drugs and theft. They all agreed the program is making a difference.
"If it wasn't for Mr. Granger, I don't know where I would be right now," said Ishmael Dixon. "It helps me calm down my temper."
One student said working with the elementary kids keeps him motivated.
"They do something that makes you want to keep coming back to teach them. It's like looking at yourself when you were younger. I learned not to do what I did before and I actually learned that it might be good to be a teacher," Jason Strickland said.
Most of the students use Marta as transportation to the alternative school, putting in the extra mile to turn their lives around. On average, a student attends Forrest Hill Academy for one semester where they then are able to enroll back into their home high school and graduate.