ATLANTA — With school days quickly winding down toward summer, parents are scrambling to find various types of camps for their kids -- camps for swimming, biking, tennis, football, basketball, circus, modeling, dance, golf, martial arts and many, many more. Literally, you name it, there's some type of summer camp for it.
With that case fresh in everyone's minds, one of the big questions is how parents can know whether a particular summer camp is not only worth their time and money, but is actually safe for their children.
The American Camp Association accredits day and residential camps across the nation on over 300 standards concerning health, safety, facilities, programs and staffing.
While ACA accreditation will provide assurances for parents that the program meets minimum standards for these qualifications, there are still questions that parents will need to ask on an ongoing basis to ensure that a camp will not only provide the experience that the family is looking for, but ensure that the camp will do the things that you -- as a parent -- want them to do, as well as what your child expects them to do.
What questions should parents be asking when they look at a camp brochure or internet listing? What things should they keep in mind when they start looking? Their first impression may be like looking at that new car brochure -- spectacular. Lots of pretty pictures and glowing descriptions. But what comes next? What do parents need to ask when they telephone or email the camp director?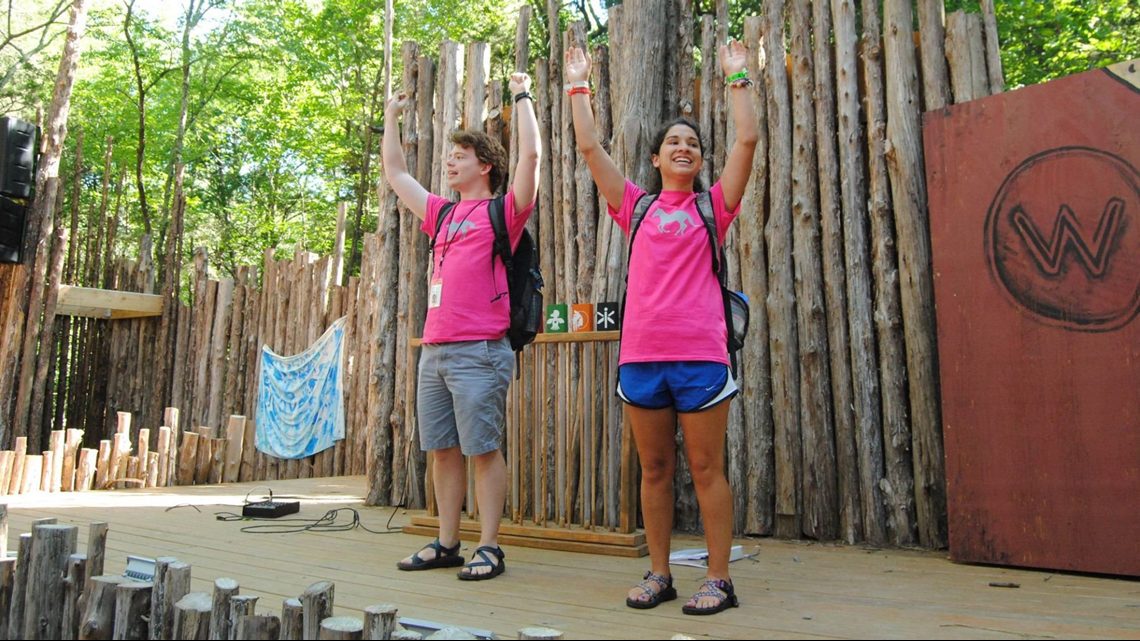 Here's a quick list of questions that may help:
What is the camp's philosophy and program emphasis?
Each camp has its own philosophy, but does that complement your own parenting philosophy? If there's a sports personality promoted at a sports camp, how much time does that sports figure spend with the kids, or are they there in-name-only? How competitive is the camp, or is it "just fun?" Knowing your child's personality and style of learning is important in selecting the right camp.
What is the camp director's background?
ACA minimum standards recommend a minimum of a bachelor's degree for directors along with in-service training completed within the past three years, and at least 16 weeks of camp administrative experience before becoming director.
What training do counselors receive?
Camp staff should at least have safety training, training in emergency procedures and communication, behavior management techniques, child abuse prevention, appropriate staff and camper behavior and specific procedures for supervision.
Is the staff trained in CPR and First Aid?
Along with other training, is everyone associated with the camp trained in basic First Aid and CPR?
What is the counselor-to-camper ratio?
ACA standards require different ratios for varying ages and special needs. Generally, the ratios at resident camps range from: One staff member for every five campers ages 4 and 5; one staff member for every six campers ages 6 to 8; one staff member for every eight campers ages 9 to 14; and one staff member for every 10 campers ages 15 to 17.
At day camps the ratios range from: one staff member for every six campers ages 4 and 5; eight campers ages 6 to 8; one staff member for every 10 campers ages 9 to 14; and one staff member for every 12 campers ages 15 to 17.
What are the ages of the counselors?
ACA standards recommend that 80 percent or more of the counseling/program staff be at least 18 years old. Staff must be at least 16 years old and be at least two years older than the campers with whom they work. In special needs camps, 100 percent of the counseling/program staff must be at least 18 years old.
What are desired qualities in camp staff?
The same qualities of trustworthiness and dependability sought by any employer are valued commodities in camp employees. Also, the ability to adapt to a variety of situations, empathy for and ability to work with camp clientele, a strong self-image and an outgoing personality are important characteristics for camp staff.
What percentage of the camp counselors returned from last year?
Most camps have from 40-60 percent returning staff. If the rate is lower, find out why.
How are behavioral and disciplinary problems handled?
This is where the director's philosophy comes through loud and clear. Positive reinforcement, assertive role modeling and a sense of fair play are generally regarded as key components of camp counseling and leadership. Rules are necessary in any organization and the disciplinary approach taken should be reasonable and well communicated. If penalties are involved for violations, they should be applied quickly, fairly, calmly, and without undue criticism to campers.
How does the camp handle individuals with special needs?
If your child has special requirements, ask the camp director about needed provisions and facilities. Is there a nurse on staff? Do they have a designated place to store insulin or allergy medicine? Are special foods available for campers with restricted diets? Every question and each answer is important.
How does the camp handle homesickness and other adjustment issues?
Again, the camp's philosophy on helping children adjust is important. Be sure you are comfortable with the camp's guidelines on parent/child contact.
What about references?
This is generally one of the best ways to check a camp's reputation and service record. Directors should be happy to provide references.
Does the American Camp Association accredit the camp?
An ACA accreditation ensures that a camp has passed their 300-question examination regarding health, safety and program quality issues that can come up.
Is the camp licensed by the state of Georgia?
Keep in mind that accreditation is a completely different and separate process from licensing. Licensing focuses on the enforcement of regulations based on unannounced inspections. In Georgia, the Department of Early Care and Learning is partnering with Quality Care for Children to help parents find summer camps.
A camp is not required to be licensed in the state of Georgia. However, if a camp is not licensed, then, by law, it must apply with DECAL for -- and have received -- an exemption to state licensing requirements.
Parents can visit QualityRated.org to find out if a camp is licensed or exempt from licensing in Georgia.
"Parents should be aware that there are no assurances that state health and safety requirements are met or enforced in exempt programs; therefore, they should always check a provider's background and experience before choosing a camp or child care program," said DECAL Commissioner Amy Jacobs.
"Also, exempt programs are required to notify and inform all parents or guardians that they are not licensed by the state."
DECAL has the ability to rescind an exemption it has already granted if the program submits false information, loses its accreditation or fails to comply with requirements of local, regional or state health departments, fire marshals, fire prevention and building and zoning guidelines.