HAWKINSVILLE, Ga. -- He puts on for his city and now he is giving back!
Hip hop star Jeezy is doing charity work in his Georgia hometown.
The rapper, who is known for his hits, 'Put On' and 'I Luv It,' went to Hawkinsville to launch his first technology initiative.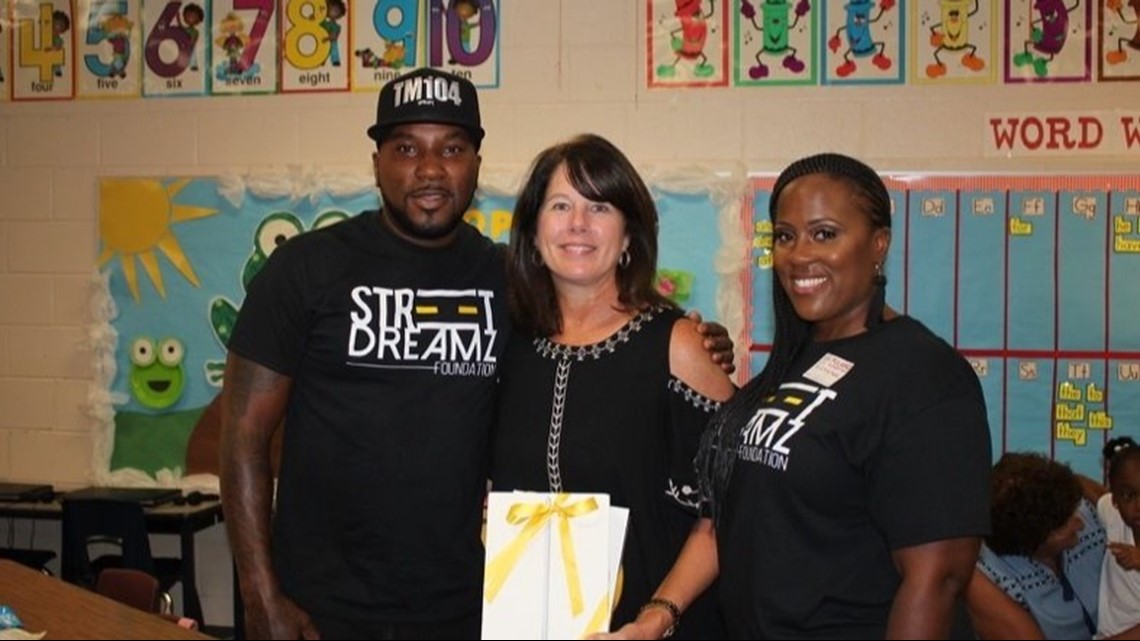 Street Dreamz, a non-profit organization, was created to help underserved communities and at-risk youth. Katrina Johnson, the foundation's executive director, spoke students and staff about why it was important to start this initiative in Hawkinsville.
After her speech, Jeezy walked into the auditorium and surprised the students!