KENNESAW, Ga. — Two Kennesaw State University professors have been awarded a $50,000 grant to develop a curriculum that includes the diverse and complex stories of Asian American history in Georgia's public schools.
Bagwell College of Education faculty Dr. Theresa Alviar-Martin, an associate professor of curriculum and instruction, and Sohyun An, a professor of social studies education, said the grant is the result of a grassroots effort from Asian American students, parents and teachers across metro Atlanta. Both are also co-founders of Asian American Voices for Education.
"We want to connect the common themes in experience from people we have talked to within local Asian American communities to include in the larger collection of literature detailing the experience of Asian American families living in the U.S.," Alviar-Martin said.
The initiative was reinforced by two significant events: the surge in violence against Asian Americans throughout the U.S. amid the COVID-19 pandemic and the tragic shootings in March 2021 at spas in Acworth and Atlanta, which resulted in the loss of eight lives, six of whom were women of Asian immigrant descent.
"The shootings were right in our backyard, so it really became a moment of reckoning for students, parents, teachers, and others in the Asian American community in Georgia," An said.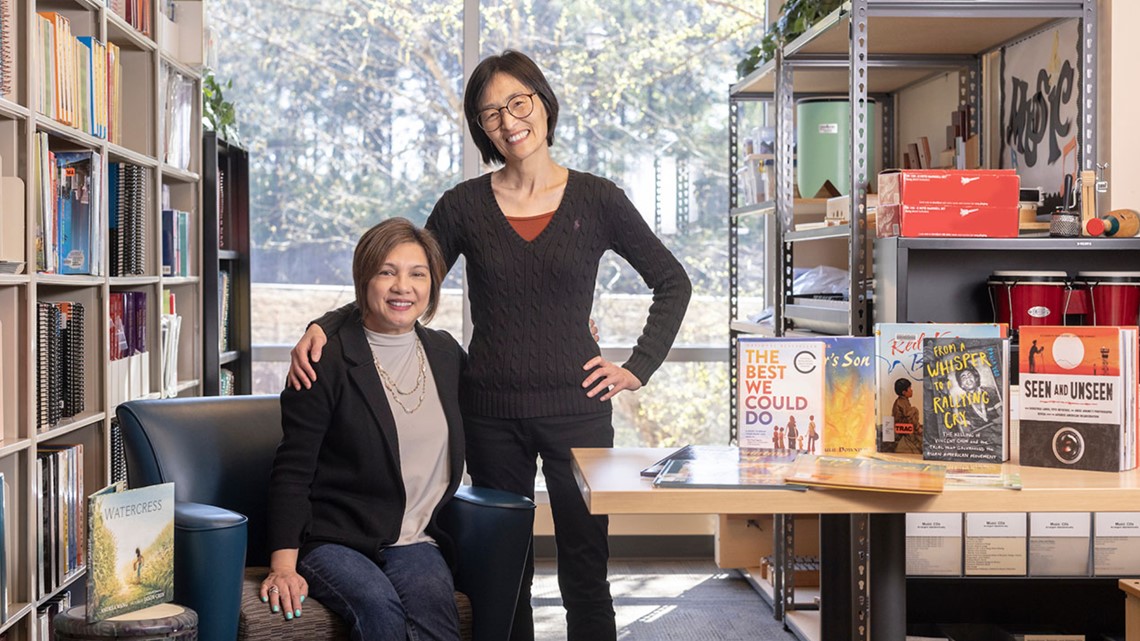 An's expertise in Asian American studies and social studies education will merge with Alviar-Martin's decolonial and global citizenship education background to conduct this research.
"We concluded that education is the key to stopping hate against the Asian American women, elders, and students. If our students grow up learning that Asian American history is part of American history, they don't see Asian Americans as foreigners or dangerous threats to the nation," she said.
Their primary research question is, "Who is advocating for K-12 Asian American studies in Georgia's public schools, and what are their goals, successes and challenges in advancing an accurate and inclusive history curriculum?"
The duo is also collaborating on a book that seeks to spotlight the varied and complex experiences of Asian American students, parents, and educators and their grassroots advocacy for K-12 Asian American and ethnic studies education in Georgia's public schools.
"In education, when people teach about world history, it's usually from a very Western lens. The stories are usually told from the colonizers' point of view, so it's often about conquest and wars," Alviar-Martin said, adding later, "And we think it's appropriate that this is happening in Atlanta, which is very much known as a cradle of civil rights."
Alviar-Martin said the recent rise in incidents of Asian hate was hurtful and disempowering for the Asian American community in Atlanta, but they have also been a catalyst for parents, students, teachers and scholars including faculty members at KSU to demand ethnic studies for all and educational justice.