A DeKalb County mother is vowing not to give up after her 3-year-old son with autism came home from school with a second-degree burn on his back and the school found no wrongdoing.
Aakil James came home from Pine Ridge Elementary with the burn on his back after attending a class for children with special needs in October.
"We always make sure to take off his school clothes and get them washed when he comes home, and when his dad took off his shirt, he noticed the burn, and we didn't know what it was," Naeema James, Aakil's mother, told 11Alive after the burn first happened.
James said doctors diagnosed the mark as a second-degree burn.
James shared the findings of a DeKalb County Schools Public Safety report she recently received regarding the incident. The district did not file any charges because no offender was identified. The officer who wrote the report stated it appeared to be an old injury and closed the case.
Since he is non-verbal, Aakil couldn't say where the injury came from.
"The ER knew it was a fresh wound," James said. "Complete disgust and anger is still my reaction."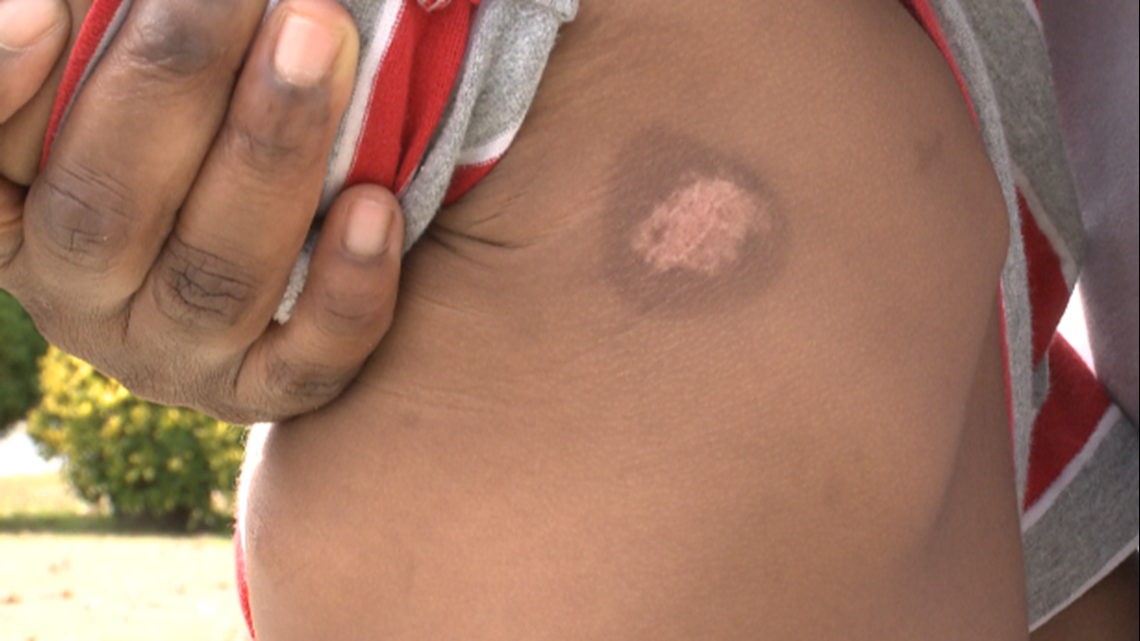 In October, the district confirmed it was launching an investigation "involving potential harm to a student at Pine Ridge Elementary" and vowed "appropriate action will be taken based on the findings of this investigation."
James shared a copy of the Public Safety report she received with 11Alive stating that her son's case was closed.
On Monday, a district spokesperson said the case was not closed, and the district is still looking into the incident -- but said it is not focused on an employee.
James said she doesn't know who would have had access to her son – because he is supposed to be constantly supervised due to his non-verbal autism. She wants an independent investigation, but she doesn't know where to turn.
"I still don't have faith in someone investigating themselves," James said. "It is like if you and I are playing chess and I'm the referee, guess who's going to win."
James said she emailed the DeKalb County School District's Public Safety office, requesting to see any security video showing her son on the day of the alleged incident, but so far, has not heard a response.