But a report from the Fulton County Schools Police helps paint a picture of what symptoms the students reported to investigators.
On Thursday, Feb. 14, the first officer was called to Sandtown Middle School around noon. The officer found a student at the school nurse's office complaining of being "disoriented, hallucinating, with watery red eyes and frantically crying off and on."
The student described eating both rice crispy treats and heart-shaped lollipops.
However, in all the reports reviewed by 11Alive, that appears to be the only student who ate both candies. And the students who ate just one kind reported wildly different symptoms.
At least eight students told investigators they ate heart-shaped lollipops. Those students complained of stomach pain and headaches.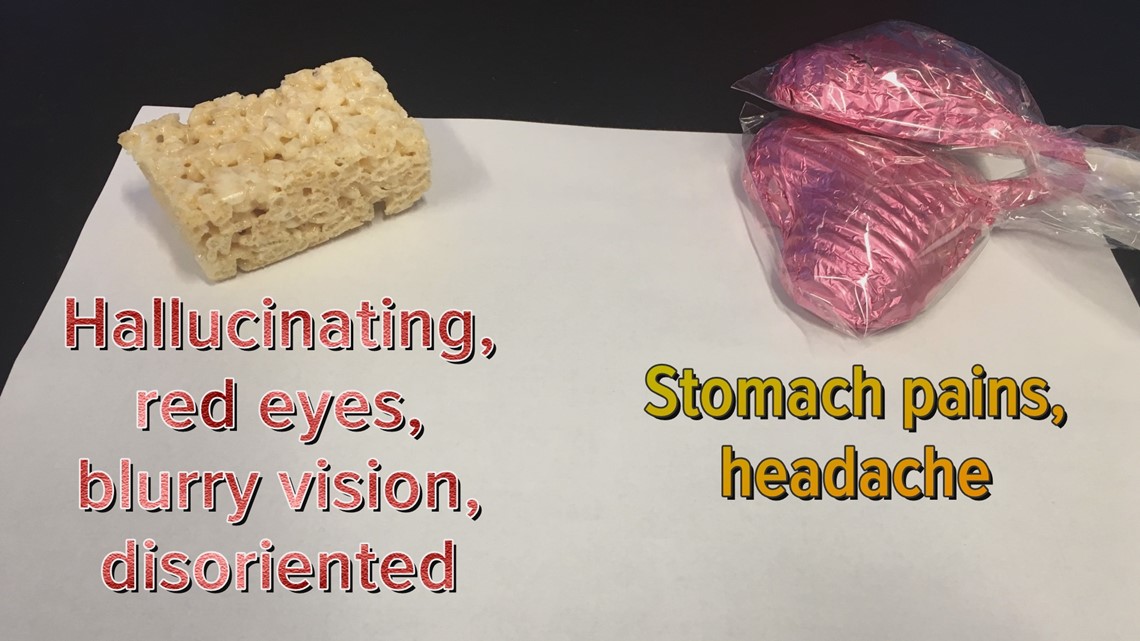 The lollipops, according to investigators, were store-bought. The parents who purchased them offered to provide receipts to police.
Meanwhile, the rice crispy treats were a different story.
The students who ate rice crispy treats told investigators they were hallucinating, felt disoriented and had red eyes and blurred vision - symptoms similar to drug-intoxication.