It's a 'Charlie Brown Christmas' unlike any other – two sold-out shows in Rockdale County feature actors with disabilities.
"I'm so happy I'm here! This stage is my home," said Bradley Carslile, who stars as Linus. "It's not a musical, but a good Christmas show! It makes me special, I have Down syndrome."
Linus and Charlie Brown, played by actor Daniel Lindsey, worked hard for 3 months to bring the musical to life.
"It's been amazing, just to be with friends and have fun," Lindsey said. "And it's been great to connect with this character, just knowing that Charlie Brown is special and he has needs of his own. You could almost say he's disabled."
Actors with disabilities perform 'A Charlie Brown Christmas'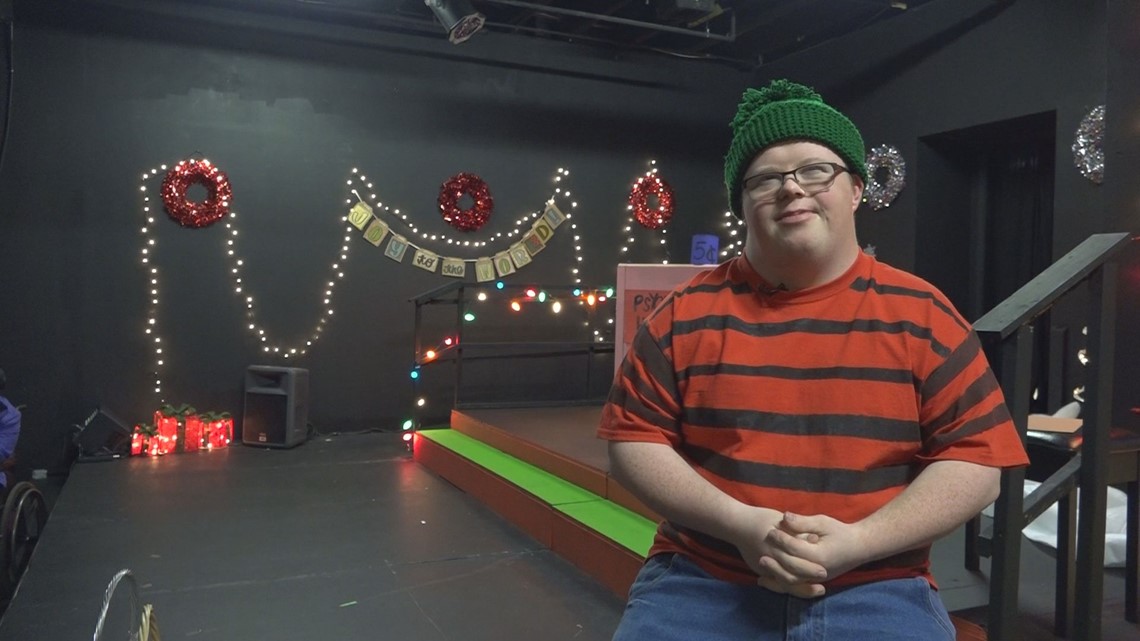 Lindsey said people who come to the show will appreciate that it's being told differently this time around and hopes everyone can relate to the story.
"We're not just putting regular people in here, we're putting in people with special needs," Lindsey said. "I think they should realize that everyone has challenges and they can get through the challenges, even failures."
The actors inspired the directors of the show with their hard work and dedication.
"People with disabilities are capable and contributing members of our society," said Karolyne Bell with Therapeutic Recreation, which is part of Rockdale Parks and Recreation. "So, it's a ripple effect and deeper meaning than just 'A Charlie Brown Christmas,' it's about inclusion."
The program was directed and founded by Adaptive Inclusive Recreation of Rockdale (AIRR) a program of Rockdale Parks and Recreation.
Theresa Hamm-Smith, who co-directed the play along with Bell, said she is floored that the show has caught on.
"It has just been an amazing experience. The cast is amazing, they've worked so hard," Hamm-Smith said. "It's unbelievable. I have tried to sell this theater out myself, and I can't do it."
Officials with the Conyers-Rockdale Council for the Arts (CRCA) are proud of the hard work the actors put in and can't wait to share it with the community.
"I've never felt so good about putting a sold-out sign on a marquee," said Shelli Siebert, the executive director of CRCA. "This happened organically, it's wonderful."
Lindsey said it's a good reminder that everyone has value.
"And knowing there's someone out there worth saving, even Charlie Brown," he said.
The show was such a success the group is planning another play for the summer – tickets are expected to go fast.
'CHRISTMAS TIME IS HERE: A Charlie Brown Christmas Story'
Where: Paula Vaughn Black Box Theater, 910 Center Street, Conyers GA 30012
When: Friday, Nov. 30
Tickets: SOLD OUT
For more information: 770-278-7249