Atlanta rapper Young Thug is selling his Buckhead mansion for just under $3 million, according to a leasing agent.
The 7-bedroom, 11-bathroom home, located at 3511 Roxboro Road NE, is currently up for sale with an asking price of $2,999,990, with an estimated mortgage of over $12,000 per month.
The home is an "entertainer's delight," with a indoor pool surrounded by marble, a theater room, full bar and a "secret hidden room," according to Trey Williams with Keller-Williams. It has a built-in camera surveillance system, a large open basement and covered parking.
The home, located in the Ridgedale Park neighborhood, was purchased in 2016 for $2,750,000, according to the house listing. It was built in 2000.
Young Thug selling Buckhead mansion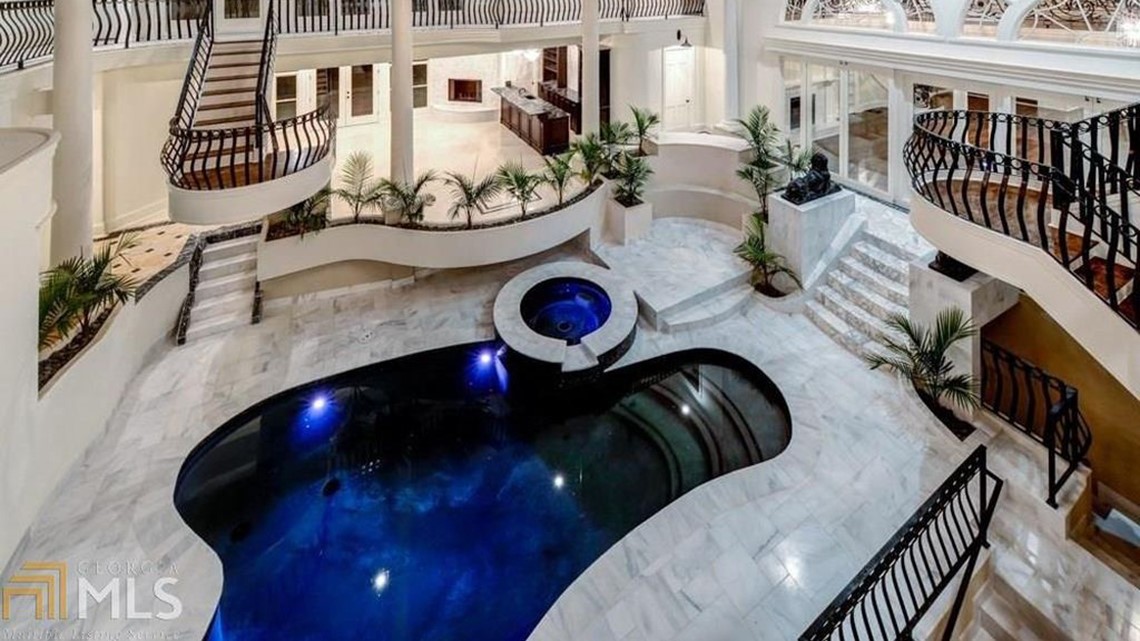 While Young Thug might be leaving his Buckhead home, he still has legal troubles in the metro Atlanta that could keep him in the area.
The rapper, aka, Jeffery Williams, was ordered to undergo substance abuse treatment after spending nearly a week in DeKalb County Jail for failing a court-mandated drug test last month.
RELATED: Young Thug released from jail | Will begin treatment for addiction
He was arrested last year after police allegedly found drugs in his vehicle during a traffic stop.
Last week, Young Thug was also sued by a jeweler in Atlanta after refusing to pay back over $100,000 in jewelry.
RELATED: Young Thug sued by Atlanta jeweler for failing to pay for over $100,000 in jewelry
Icebox, located on Peachtree Road in Atlanta, stated that the rapper agreed to pay back the company for several Rolex watches, pendants, bracelets and necklaces, but failed to keep up with his end of the bargain.