ATLANTA – Georgia's Division of Family and Children Services says when you're talking about the life of a child in state custody and who should care for him, the situation is almost always complicated.
But a Paulding County couple says to them, it's fairly black and white.
Nikki and Ben Bales received a call from a family member last August, alerting them to a child that needed a home. The baby was born in prison to a distant cousin, Felicia Hall. Several other family members had tried to get custody, but been denied.
"We thought God, he's finally heard our prayers and we're getting this baby," said Nikki Bales.
The Bales share custody of Ben's daughter, but want a child of their own. They've spent thousands on infertility treatments and even a failed private adoption. But given the circumstances, they decided to try again. The Bales say immediately they reached out to the child's caseworker.
"She told us that he was perfectly happy where he was with his foster family," Nikki Bale said. "And she said,'Felicia's really digging deep in the barrel trying to find someone to take her baby.' And I thought, yeah, that's her baby."
DFCS explained the process and gave them a long checklist of things to do. The Bales had to travel more than an hour each way, for eight days to take the state mandated training for foster and adoptive families. They were background checked, drug screened. DFCS even requested a Relative Home Evaluation, which ruled the home was "safe", "stable" and "more than adequate to meet the needs of the child."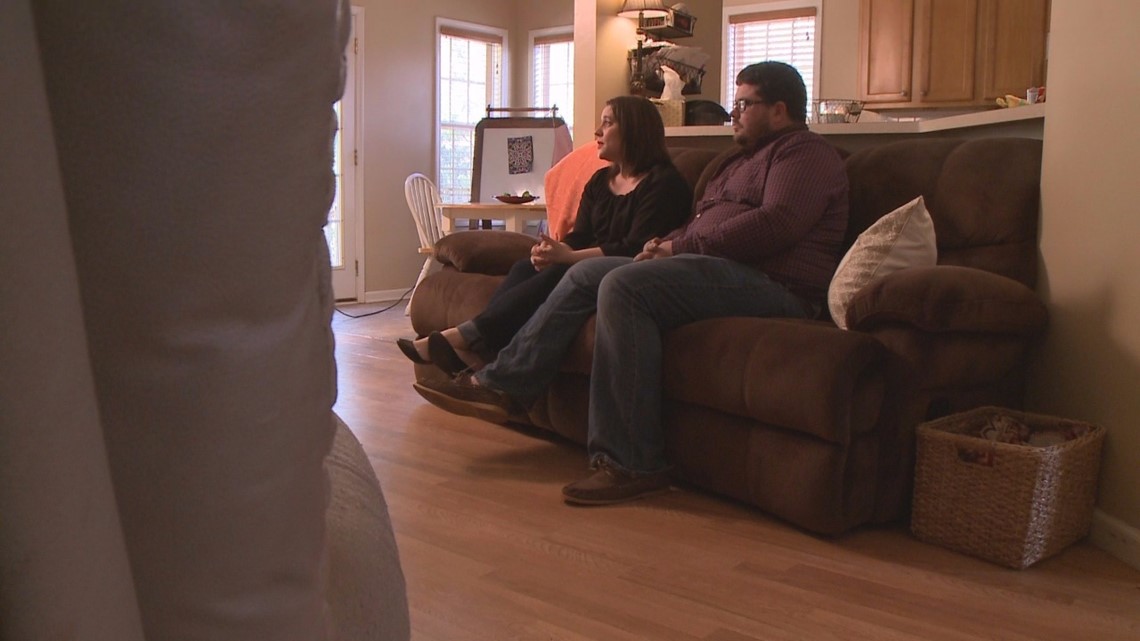 Meanwhile, both biological parents petitioned the court to give custody of the child to the Bales, expressing their desire to keep the child with family.
At a family planning meeting, the Bales were given a case plan which stated pending the approval of their home evaluation, DFCS would begin to transition the child from foster care, setting up visits so that the child could begin to bond with them.
The plan even gave a date when the child would move into their home if everything went well. But before the very first visit, DFCS changed its mind.
"It crushed my dreams in two minutes. It was done, it was over, that fast," said Bales.
DFCS Deputy Director Virginia Pryor can't talk about the case but says the agency is ironically making a push to place children with family.
"Our priority is to move to 50% relative placement when children come into care," explained Pryor.
But she says the term family, only extends to second cousins or those with a strong bond to the child. The Bales don't meet either of those definitions, even though according to their home evaluation, it states DFCS knew Nikki Bales was a "maternal distant cousin" when it started the process.
Pryor says a case like this one is rare. She denies the agency would lead a family on as the Bales claim and that if mistakes were made, they were unintentional.
"We would not take a relative or a foster parent and take them down that path and have them intricately involved in the case plan, make definitive dates of when that child is going to go there."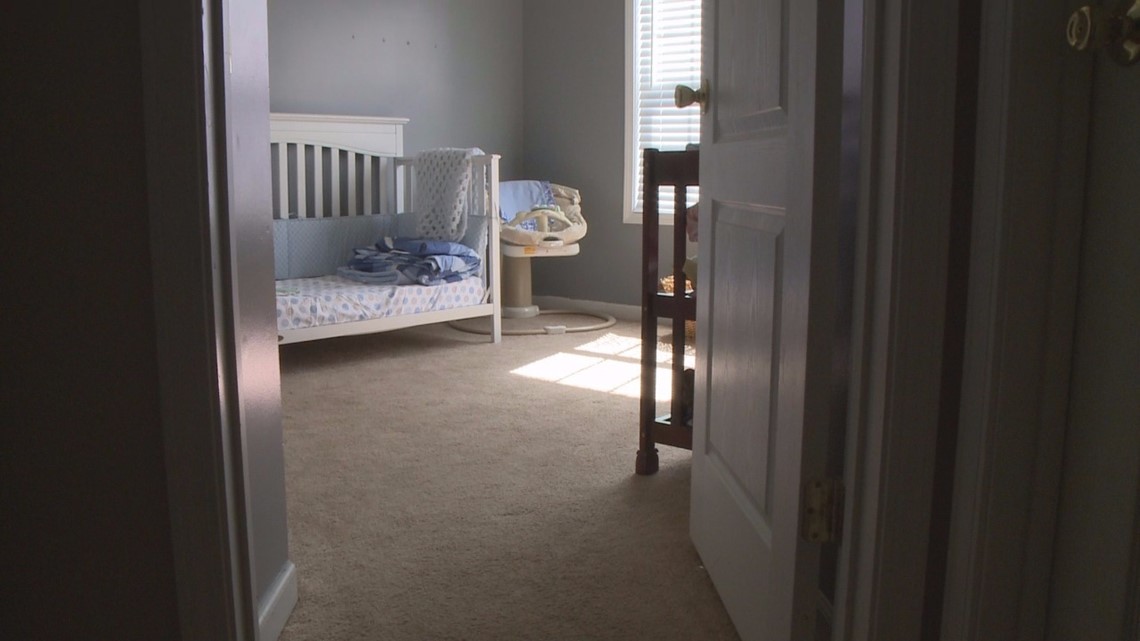 In court, the Bales say DFCS defended its decision to let the foster family adopt the child, because he had already bonded with them. The child's CASA worker and the judge agreed. But the Bales say they were never given a chance. They say every time the issue of visitation was brought up, the foster parents fought back.
"The foster family just acted so disoriented. They didn't want to do it," claims Bales. She admits it would have been a long drive between the two homes, but they offered to make the trip.
"We were willing to do whatever. Still they were like, no, no, no. I guess they had it set up in their mind, this baby's adopted to them already."
We talked with child psychologist Howard Drutman about attachment and whether it should be the primary factor in an adoption case.
"The attachment figure is basically the home base, the safe base for the child. It's very important because it lays the foundation for our view of relationships into the future."
Drutman says you want a baby to bond to his foster parent. That's the goal. But if that healthy bond was a barrier to adoption, children should always remain in foster care.
According to DFCS, there are 606 children in foster care in Fulton County alone right now. The county needs 900 foster homes, but has fewer than 200 to meet the need.
While some argue the couple's desire to have a child has clouded their judgment over what's best for this baby, the Bales scratch their head wondering why DFCS wouldn't 'want' them to adopt, so there would be one less kid in the system.
Pryor says this isn't about head count, freeing up bed space, or picking favorites. It's simply about the child.