COBB COUNTY, Ga. -- Family members have identified a crossing guard struck and killed while directing traffic at a Cobb County middle school Thursday morning.
The incident happened outside of Lindley Middle School on Veterans Memorial Highway in Mableton, according to Lisa Watson of Cobb County Schools.
A source tells 11Alive that it happened around 8:30 a.m.
Police said the driver of a Ford Focus was westbound in teh school zone when he swerved left into the center turn lane around slowing or stopped traffic. He continued driving on Veterans Memorial Highway when he struck the school crossing guard.
Family members identified the crossing guard as 64-year-old Edna Umeh, of Austell, Ga.
Sakinah Anderson witnessed the incident on her way to work. Anderson mentioned that she recognized the crossing guard who was hit because she sees her every morning near the school
"Everyone is driving slow and he comes swerving out of nowhere and swerves right into the lane where the cross guards are," Anderson said. "He tried to stop at the end of it when he saw her but he couldn't because he was speeding and it's a wet road. So, he slid right into her and the compact was so hard that he got stuck in his car."
Anderson said she saw officials cut the driver out of his car. According to Sgt. Dana Pierce of the Cobb County Police Department, the driver was transported to Grady Memorial Hospital with minor injuries.
The driver, identified as 38-year-old Lamonte Roosevelt Whitaker, is likely to face charges, based on witness statements, Pierce said.
School had already begun, but some students may have witnessed parts of the incident. Counselors and other assistance will be provided.
The principal of the school sent a letter to parents saying:
Dear Lindley Middle School Families,

It is with deep sorrow that I inform you that a crossing guard directing traffic at Lindley Middle school was struck by a vehicle and killed this morning as students were arriving at school.

I want to assure you that no students were involved or injured. Understandably, students and staff are shaken by what happened, whether they witnessed it or have since heard about it. Our counselors, joined by counselors from neighboring schools and specialists from the Cobb County School District Prevention/Intervention team, are providing support to students and staff.

The Cobb County Police Department STEP Unit is investigating.

We will share additional information if/when it becomes available.

As always, the safety and support of our students is of paramount importance and we will take any and all steps necessary to provide both.

Dr. Dana Giles
Principal
PHOTOS: Crossing guard struck, killed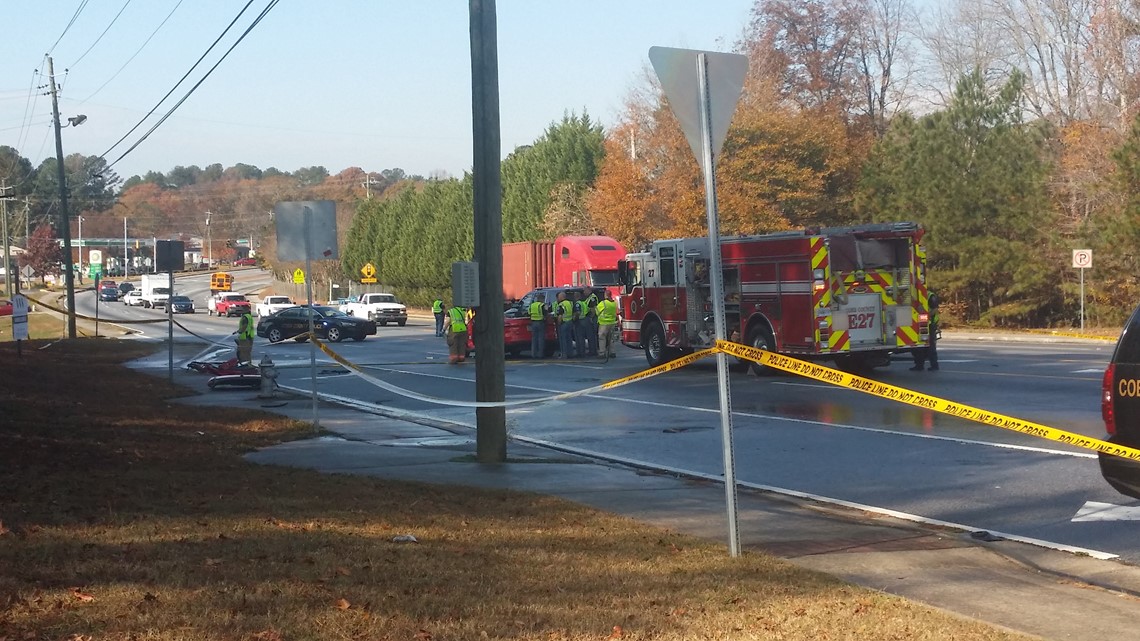 ► Make it easy to keep up-to-date with more stories like this. Download the 11Alive app now.