The Georgia Bureau of Investigation said that its reward money for information leading to the capture of two escaped inmates has been split between two parties.
Two Tennessee households split $20,000, which is the GBI's portion of the reward being offered for information about Ricky Dubose and Donnie Rowe, the agency announced on Friday.
On June 13, Dubose and Rowe killed two Georgia corrections officers on a prison transport bus and escaped., according to authorities.
PHOTOS: Escaped inmates recaptured after massive manhunt
PHOTOS: Escaped inmates recaptured after massive manhunt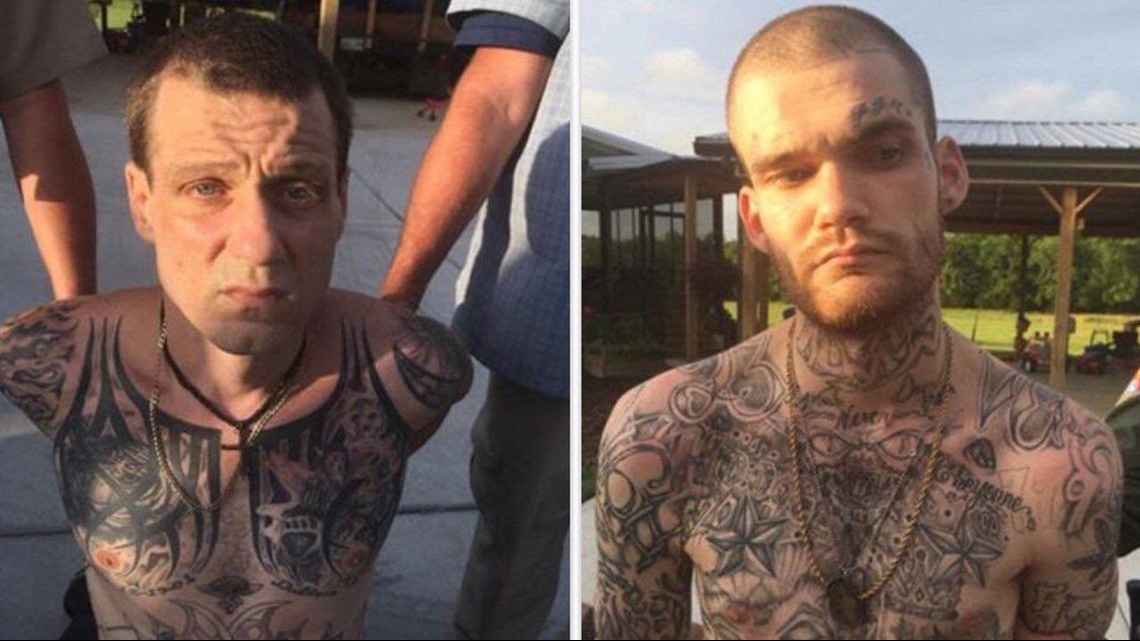 As the manhunt grew for the fugitives, so did the reward money -- eventually topping out at $130,000. Several agencies contributed to the fund.
Dubose and Rowe were finally captured on June 15 in Tennessee after more than 48 hours on the run.
The GBI did not specify who exactly got its share of the reward money, but did say it was evenly split, meaning each home got $10,000.
Authorities have previously credited an elderly couple who was kidnapped and held for hours by the inmates for providing information about the vehicle the fugitives were eventually found in.
RELATED | Hear the 911 call made by couple taken hostage by escaped Ga. inmates
After the inmates crashed that vehicle, they fled into the woods before eventually laying down as an armed homeowner was leaving his house.
RELATED | 'I prayed like I have never prayed before' | Homeowner helps catch escaped inmates
The fate of the remaining $110,000 of the reward money has not been announced.
Prosecutors have said they'll seek the death penalty against Dubose and Rowe, who appeared before a Georgia judge earlier this week.
PHOTOS | Putnam inmates issued no bond
At the time of his escape, Rowe was already serving a life sentence after a violent one-night crime spree in 2001. Dubose was serving a 20-year sentence after being convicted of robbing an elderly homeless man.