A Georgia college student is spending Thanksgiving at home with his family, thanks to a new heart.
Brandon Hill, 19, became the 50th heart transplant patient at Piedmont Atlanta Hospital after suffering cardiac arrest in August.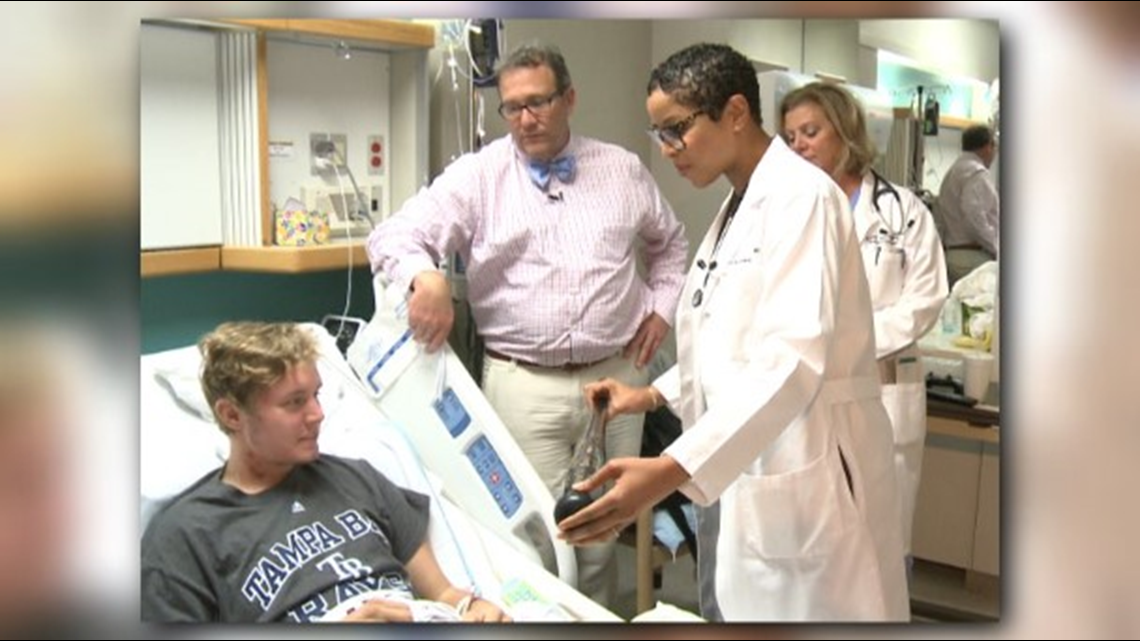 Piedmont's heart transplant program started in 2012.
"We got a great heart for him," said David Dean, M.D., a heart transplant surgeon and advanced heart failure specialist at Piedmont. "He's just a great story of a how a team can come together and get a great outcome."
Brandon is a sophomore at Emmanuel College in Northeast Georgia, where he plays catcher on the baseball team.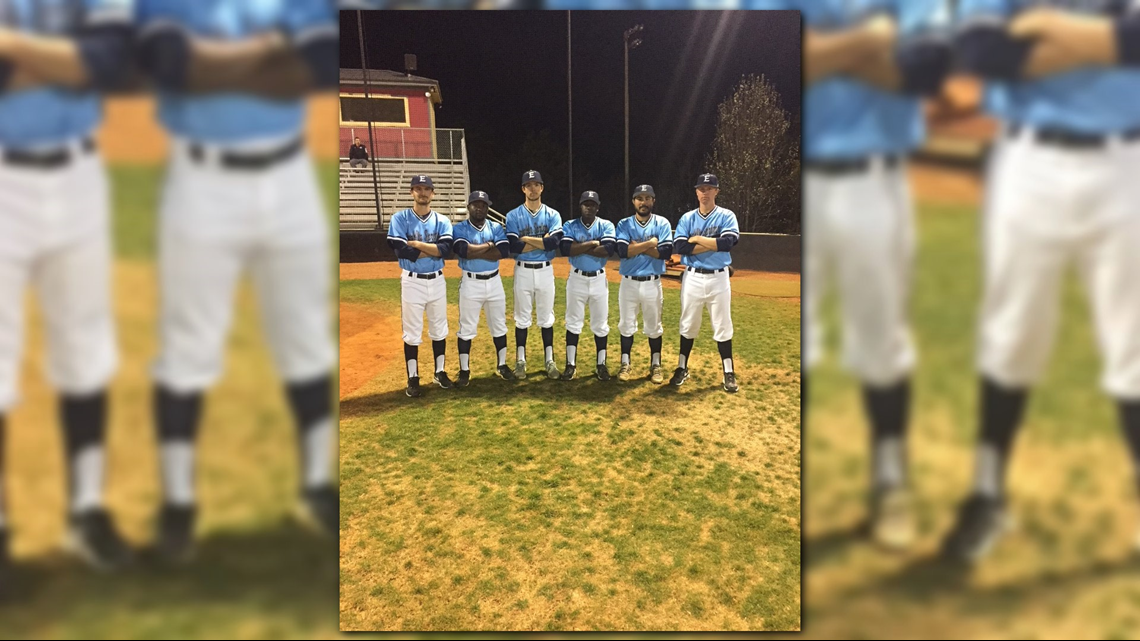 He was with his teammates on August 19 when his heart stopped without warning.
"His eyes rolled to the back of his head, and then he lost consciousness," said Leslie Hill, Brandon's mother. "They immediately laid him down and started CPR. They were pushing and pumping his heart fro him until EMS go there. He wouldn't have survived without them doing CPR."
Brandon doesn't remember a thing.

He had a heart condition known as hypertrophic cardiomyopathy, which involves the thickening of the heart muscle.
"I actually opened his chest to look at his heart, and his heart muscle was the worst I've ever seen," said Dr. Dean. "We were surprised by how well he was surviving."
His cardiac arrest put him at the top of the transplant list, and a match came through after just one month.
"I was overwhelmed," said Brandon. "My parents were here. We all had a moment. It was exciting and scary. I was ready for it to be over.
The transplant went so well that Brandon was given the all-clear to go home two weeks later.
But first, Piedmont's transplant team had a special presentation.
"This is your official transplant shirt," said Dr. Dean as he handed Brandon an Atlanta Braves jersey with his last name and the number "50" on the back. "Given the fact that baseball's your life, it really is appropriate."
Brandon's mom said the transplant puts this Thanksgiving holiday in a whole new light.
"Prayers and thoughts go out to the donor's family," said Leslie Hill. "I could never thank them enough for allowing their loved one to be a donor and give their organs. He's living still because of that."
Dr. Dean said Brandon will need six to nine months to fully recover.
"After that, he'll be able to do whatever he wants to do," Dr. Dean added. "So he can go back to playing baseball."
Not many 19-year-olds have heart transplants.
Only 9% of heart transplant recipients are between the ages 18-34 years, according to the Scientific Registry of Transplant Recipients.
Most of them, 42%, are between 50 and 64 years old.