ATLANTA -- In just one week, two high profile celebrities were found dead after authorities said they committed suicide.
Anthony Bourdain, 61, was found dead in his hotel room Friday in France
Bourdain's death follows Tuesday's news that designer Kate Spade committed suicide. She was 55.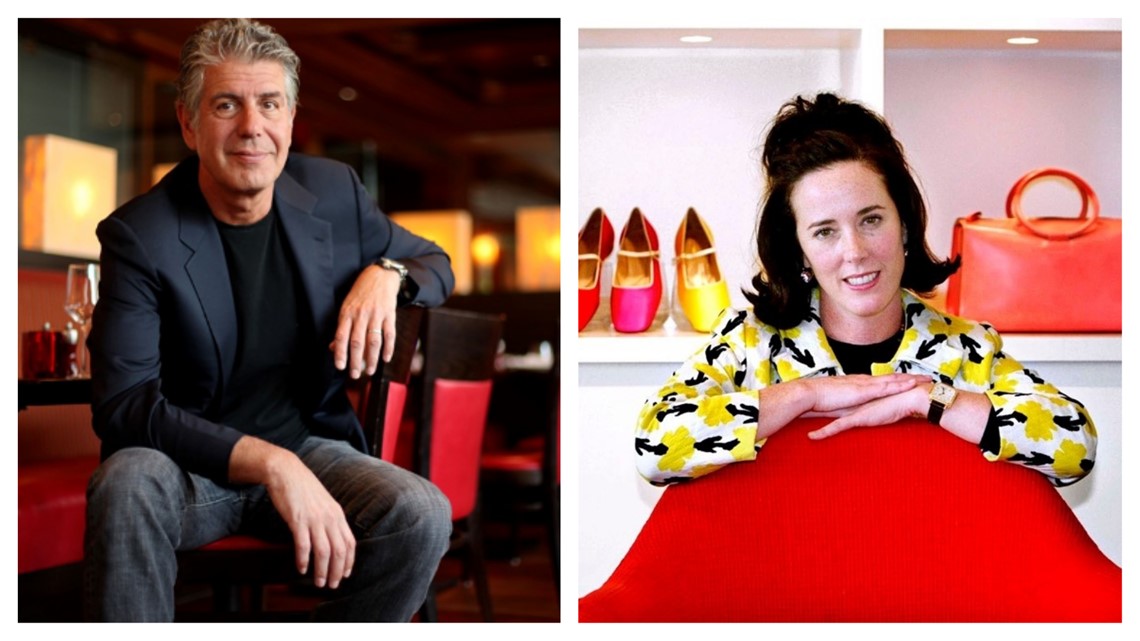 On Thursday, the Centers for Disease Control and Prevention released a new report which found suicide is the 10th leading cause of death in the U.S. The study shows that suicide rates have increased by 25 percent across the U.S. The CDC says that's between the years of 1999 and 2016 and more than half of those who took their own life had not been diagnosed with a mental health issue.
It says numbers went up in every state except Nevada. Here in Georgia rates have increased 16 percent in the past 20 years. North Dakota experienced a spike of nearly 58 percent.
Researchers believe people in rural areas could be more at risk due to less access to mental health services. Clinical Psychologist Paula Bloom talked with 11Alive to help viewers gain a better understanding of mental health issues.
A huge misconception is that people with fame or fortune don't battle with depression or suicidal thoughts.
"Depression is the leading cause, the leading mental health condition associated with suicide," she said.
"Anybody can get depressed," she said.
Bloom said knowing there is a problem could help with prevention. Some are also scared to get help or blame financial means as reasons for not seeking guidance.
Friday, 11Alive spoke to a woman on Facebook live whose husband ended his life a little over a year ago. At the time she was three months pregnant and had a toddler. she says the most important tool for healing is asking for help.
"I struggled a lot," Hannah Piercy said. "I felt like I didn't have any quality of life outside of just living in the numbness and the grief and the shame ."
She wants others to know there are resources to seek guidance.
"Let people help you! That was such a hard lesson for me to learn," she said. "That is how you self-advocate. That is how you move from sitting there in it, to starting to build your life back together."
MORE 11ALIVE COVERAGE OF KATE SPADE'S DEATH