ATLANTA – A former patient at Atlanta's Shepherd Center, a spinal cord and brain injury rehabilitation facility, is beginning the next phase of his healing journey after surviving a frightening fall -- by marrying the woman who stood by his side through years of recovery.
Allan DaPore, 24, fell down a flight of stairs while leaving a second-floor restaurant in Charleston, South Carolina in February 2015. He was rushed to the Medical University of South Carolina with a traumatic brain injury. According to the Shepherd Center, a scan showed little activity, causing one doctor to suggest a surgery might leave him brain dead.
Three weeks later, he was transported to Atlanta's Shepherd Center and was still largely unresponsive.
By his side was Kaitlin Fitzgerald - his girlfriend. The couple met as freshmen at the College of Charleston. Both were athletic – DaPore ran the Boston Marathon, and Fitzgerald was fitness-driven.
After DaPore's injury, Fitzgerald told his family she wasn't going anywhere.
"His injury was so severe, but there was never any hesitation on Kaitlin's part," said Dr. Anna Elmers, the psychiatrist who led Allan's medical team at Shepherd Center. "This will sound cheesy, but every time I hear the song 'Cheerleader,' I think of her."
Fitzgerald said by the end of DaPore's first week at the Shepherd Center, he was already performing many of the tasks that professionals never thought he would be able to do again – like talking, eating and breathing on his own.
As he became stronger, Allan became relentless about getting better, according to the Shepherd Center. Staff members who guided him through his recovery tried to keep things fun and named each of his arms after a character from the comedy "Anchorman" to help him identify which body parts to move.
Meanwhile, Fitzgerald helped him continue exercising after therapy – even helping him shower and go to the bathroom. When he couldn't determine when to swallow on his own, Fitzgerald would set a timer to prompt him to eat.
"I'm sure (Fitzgerald) had some of the hardest days you can imagine. But when she was in front of (DaPore), it was all about him," said Jessica Berman, DaPore's speech-language pathologist. "By the time he left Shepherd, (Fitzgerald) had taken on the role of speech therapist, occupational therapist, physical therapist … everything."
Fitzgerald said she confronted some hard truths – she was 24 years old and they weren't married. It was uncertain whether her boyfriend would ever resemble the man she fell in love with years earlier.
"Plenty of times I thought, 'Should I just run away to Florida and become a bartender?'" Fitzgerald joked. "I'd ask myself, especially since we weren't married, 'Is this what I want?'"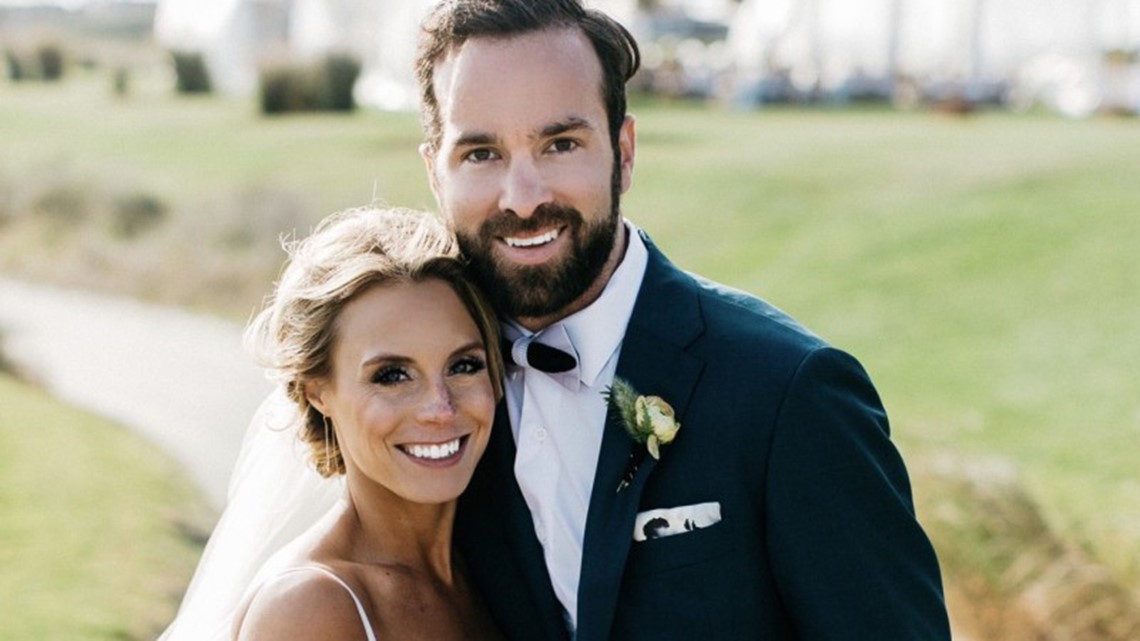 After DaPore graduated from inpatient therapy and moved to Shepherd Center's outpatient center, the couple started to plan their lives back in Charleston.
Fitzgerald said she got a tattoo to mark the milestone – a bee, that was inspired by a card she bought DaPore at the Shepherd Center that read, "The best is yet to be." DaPore taped the card to his wall at the Shepherd Center and told Fitzgerald every night before she left his room that "the best is yet to be, for Allan and his honeybee."
DaPore accompanied Fitzgerald to the tattoo parlor in his wheelchair.
"During my dark times, I'd look at that card and think about our lives and futures and better things," DaPore said. "The words became our mantra. I still say them every night before I go to sleep."
DaPore was able to walk out of Shepherd Center's outpatient rehabilitation center on his own and the couple devoted their first year back home to his rehabilitation.
Then, DaPore asked Fitzgerald to marry him.
"Before my injury, I took everything for granted," DaPore said. "My injury changed all of that. I stopped taking the simple things for granted and realized just how lucky I was to have Kaitlin in my life. It took losing nearly everything for me to wake up to the blessings in my life, but there hasn't been a day since that I don't recognize how lucky I am, especially to have her with me through it all."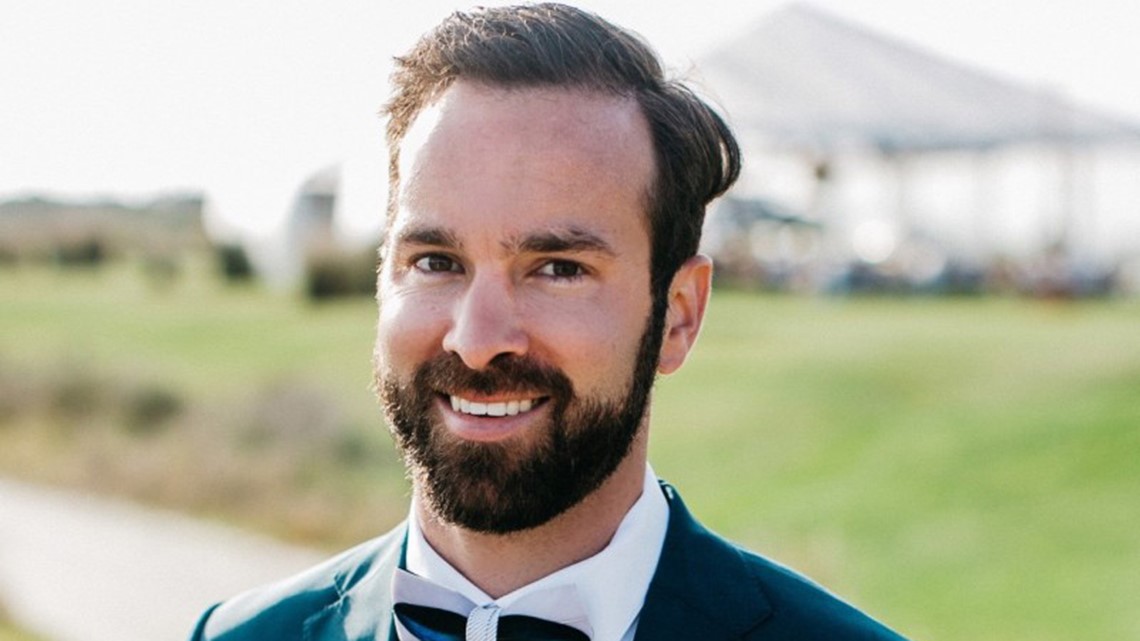 DaPore is now pursuing a job as a rehabilitation therapy technician and Fitzgerald, his new wife, is a wellness coordinator at MUSC.
"This whole experience is nothing we would've planned," Fitzgerald said. "We joke that the brain injury club is one no one wants to be a part of. But we actively choose every day to see the silver linings. We appreciate everything we have."
"I don't want to tie it all up in a pretty package," she added. "We're human and we still want more. But our wedding day and being able to share our story, those are things we literally only dreamed about two years before."
Among their wedding guests was Dr. Elmers.
"The whole thing defined their relationship," Dr. Elmers said. "Most people don't get put through a trial like this prior to getting married, let alone after. The wedding was just so - fulfilling. Everything came full circle."