The constant of work and death: Healthcare workers describe in their own words past year dealing with COVID-19
For nurse's week, 11Alive talked with three healthcare workers about the last 12 months. They described the past year as 'traumatizing'.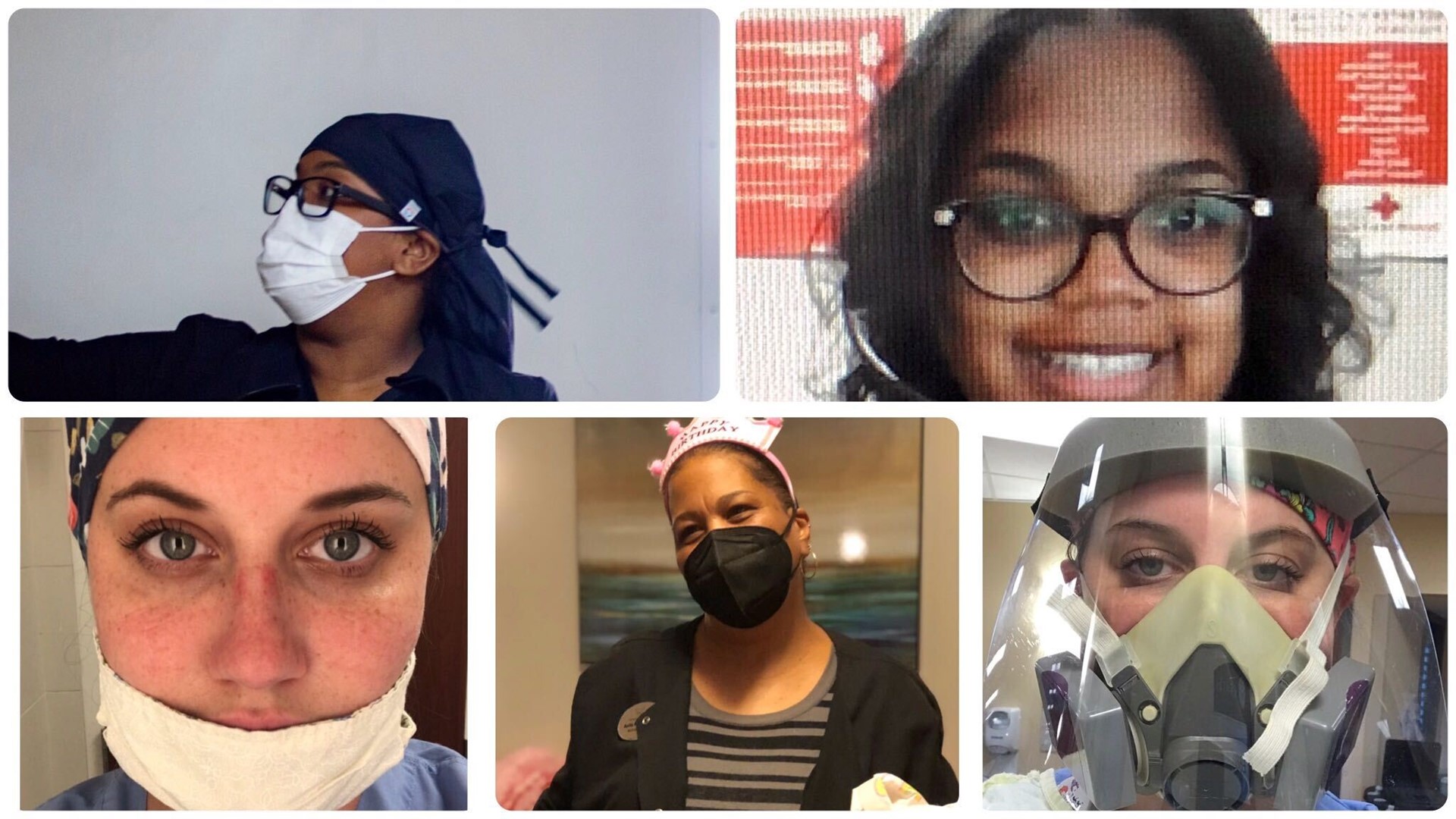 For nurse's week, 11Alive asked three healthcare workers about the last 12 months.
Rachell: 'I lost everything many times'
:
Dozens of her patients were dying and she soon found herself alone in a hotel battling the same virus she wanted to save people from.
Rachell Dumas thinks COVID was, oddly, the thing she needed to start her own business. After traveling to New York to assist in hospitals, she was hit with a double whammy.
Dozens of her patients were dying and she soon found herself alone in a hotel battling the same virus she went to the city to save people from.
"We had 10 patients die, but two back to back. And I just remember bawling. These families were crying, and we had to console them and they were inconsolable," she said.
"I haven't done hospital nursing since I came from New York. When I ended that travel assignment, I honestly thought to myself, I could never go back. As long as COVID is around, I just cannot do it. I really was traumatized. I cannot explain to you, like how many months it took me to feel better. Like I had to go to counseling, I had to do a lot to get to myself again."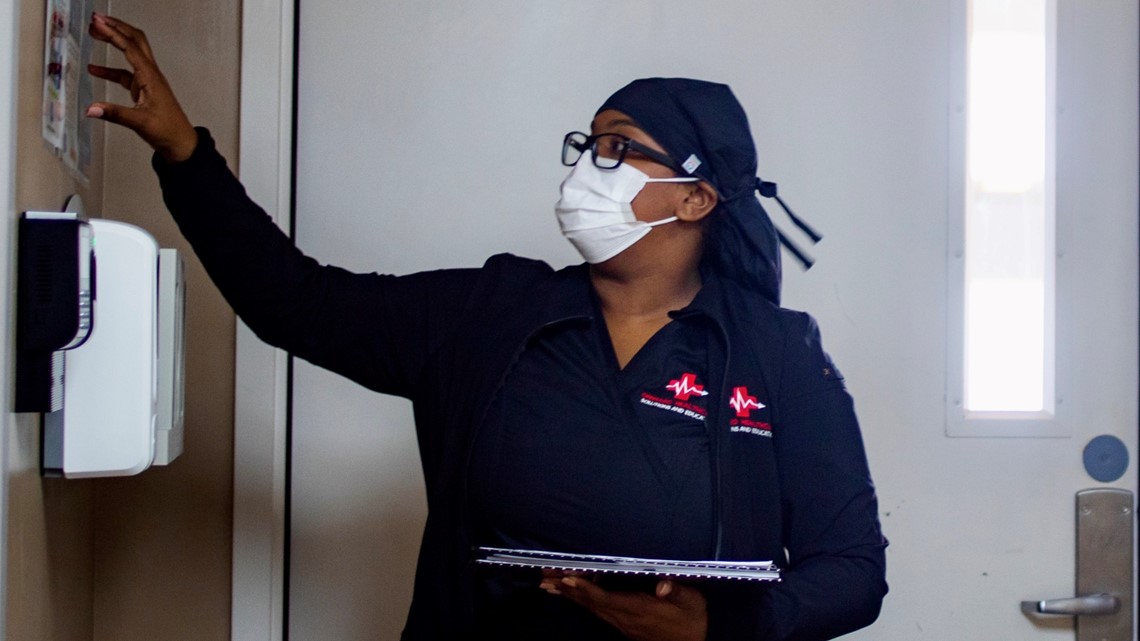 The next few months would see Rachell lose much more than she planned for in a short amount of time. She had a miscarriage, lost her beloved grandmother, and contracted COVID for a second time.
"My grandmother went on hospice, and I left Atlanta and traveled to New Orleans because I had to, and I came back, and I was sick.
So, I lost everything many times. But," Rachell paused, holding back tears.
"Sorry, I just need a minute. I hate crying. It's been a hard year. I can't even express to you the things COVID has taken away from me, away from other people."
One thing Rachell said she gained, was a sense of purpose. She started her own business, Onward Health Systems and Education, LLC, aimed at educating companies on how to keep their businesses open and their employees and/or customers safe.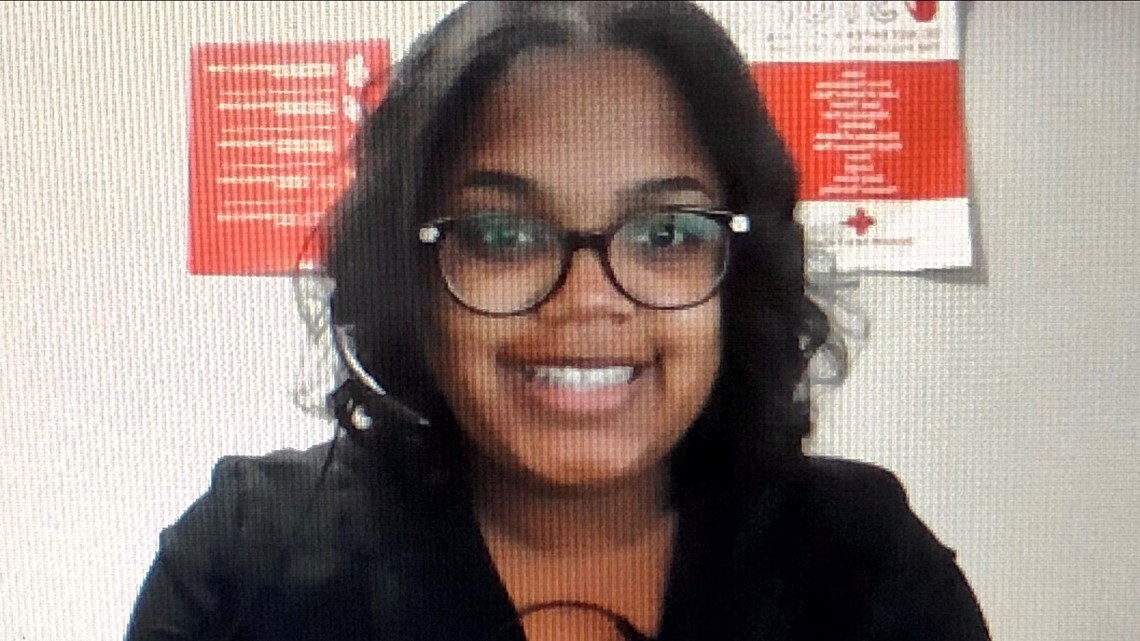 She said after she left New York, she still wanted to help.
"But I just knew I couldn't like go back to the hospital at that time, I just didn't have it in me. So, it kind of pushed me to look at other ways I can be a nurse, and to do my due diligence and to help out with him to stop this thing," she explained.
So far, she's held multiple classes and assisted at least 80 small businesses in the metro Atlanta area.
Rachell is now fully vaccinated, which she called a part where everyone can get back to normal again. She's unsure if she'll ever return to nursing in hospitals, but plans to remain ready to help in any way she can.
"This past year has been just a roller coaster. And if you know COVID being around for a long haul means that I get to help more people than so be it. But, I am ready for it to be over or at least to be contained."
Carly: 'I'm a very different person'
:
She describes her worse day as losing 50% of her patients in one shift.
Carly Stidham, just like Rachell Dumas, didn't hesitate to take a travel assignment to New York to help hospitals during March of 2020, when COVID cases overwhelmed the healthcare system.
A nurse for five years, the assignment would eventually take a toll of her, as she worked in the ICU and many of her patients never made it off a ventilator.
"With COVID, especially doing COVID ICU, there's zero light at the end of the tunnel, there's nobody getting better, everyone is dying," she said.
"It felt like every day I went to work, I had the mindset of like, 'prepare yourself, because one of your patients probably going to die today.'"
She described her worse day as losing 50 percent of her patients in one shift.
"I took off my gear and I ripped it across the room and left because I was so angry, like, and because I felt it man, you feel like your patient is your responsibility. I felt like I had failed my patients.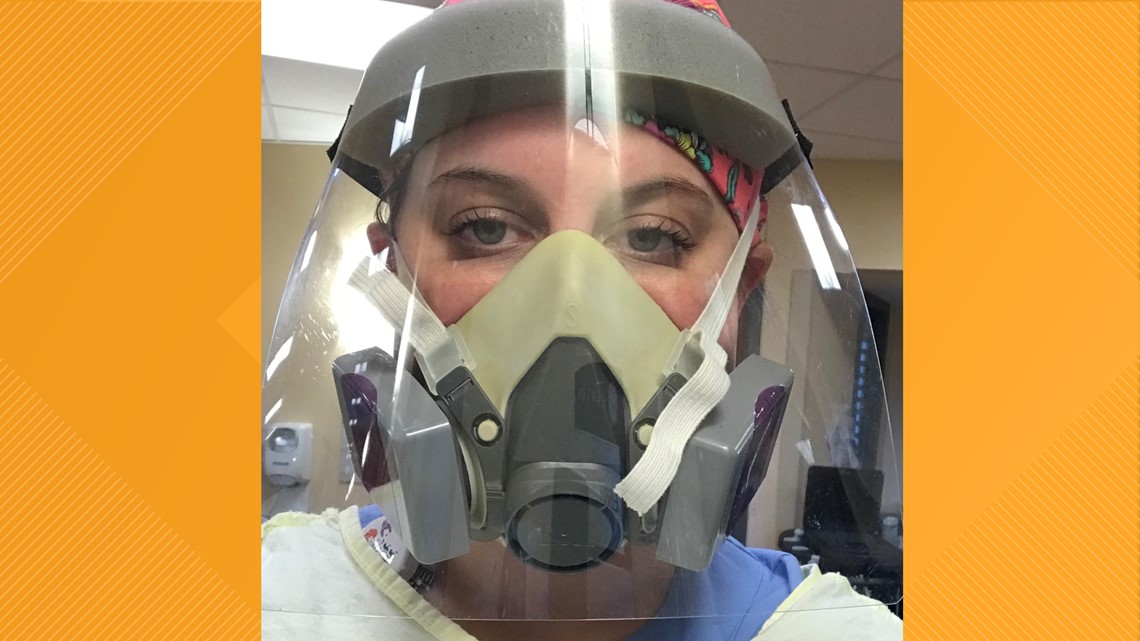 When Carly finished her assignment in New York, she returned to Atlanta, Georgia and to an overwhelmingly happy moment. Her then-boyfriend Nick waited at the airport to surprise her with a marriage proposal.
The two were married in June of 2020.
"It was like, just what I needed. Because I had come down off of the trauma of the six weeks that I had in New York, to something so wonderful. And then just getting completely thrown into wedding planning. It was actually kind of a really nice distraction."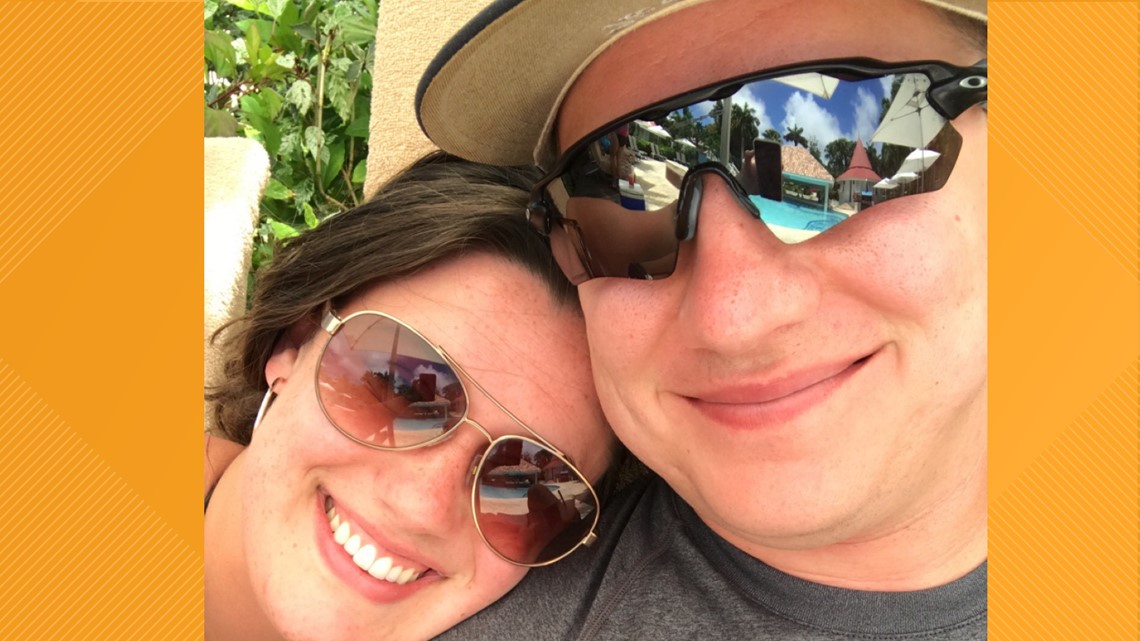 The distraction wouldn't keep her from nursing, as she traveled to Miami soon after for another nursing assignment. Now, she and her husband Nick, live in Virginia, where Carly continues to work in the ICU.
The pain and death she witnessed started to wear on Carly's spirit. It would be eight months before she finally got to talk to one of her patients.
"A COVID patient, he had been on the vent [ventilator] for, I want to say two weeks. But, we took his breathing tube out, and he started getting to talk and I'm telling you, it sounds so silly. But after we took that breathing tube out, and I left the room, I started bawling. I mean, I even told him, 'I cannot express to you like how wonderful it is to talk to you right now.'"
Carly described the last year as traumatizing, where the only constant was work and death.
"It's definitely changed me a lot. I feel like I'm a very different person, especially in nursing. I feel like being a nurse kind of my identity, it's like, 'I'm 'Carly the nurse.' And I've always been really proud of that, up until this last year. I've just gotten extremely burned out and defeated. I can't tell you how many times I'll pick up my phone and start looking for different jobs."
While she plans to stay in nursing for now, she fears many healthcare workers will leave the profession, creating a dire staffing shortage.
"I think there's this kind of assumption that we just kind of pass meds and sit around and like gossip at the nurse's station. I don't think people don't get the gravity of what we do and how much we're invested and how much we would actually be willing to do for our patients," she said.
"A lot of us are extremely traumatized by the stuff that we've seen and had to do. And we're not even compensated for it. And we're not cared for. And nobody advocates for us. It's like, everybody needs us. But nobody wants to take care of us," she added.
"I really hope that healthcare just kind of gets torn down as a whole, so that we can rebuild it in the way that it needs to be rebuilt, so that we can properly take care of our doctors and nurses, and respiratory therapists, and techs and all the ancillary people in between, so that we can take care of our patients."
Anita: 'I'm hoping it's daylight'
:
Throwing COVID in the mix redefined the word "challenge."
Anita Davis started in healthcare in 1996. Working with the elderly population in nursing homes and assisted living facilities is one of her passions.
"Taking care of people that are someplace that I hope to get to one day and taking care of them in a way that I hope I'm taken care of one day, that has been my driving force from the very beginning."
For the past five years, Davis served as the Director of Health and Wellness for an Atlanta-based assisted living facility. (For privacy reasons, the facility did not want to be named.)
Dealing with a population that cannot live on their own for a multitude of reasons came with it's own challenges, but throwing COVID in the mix, redefined the word "challenge." Now, a population deemed high-risk, meant taking precautions to a new level with lockdowns, no family visits, and isolation.
Davis was tasked with making sure nearly 80 residents stayed safe.
"COVID struck a whole 'nother beat. (It was) extremely difficult. They couldn't grasp why they had to have this mask on, you know. You got me in my apartment, you're bringing me room service, I can't see my family," she said.
"Not understanding why they had to be, why there were no group activities occurring, why they couldn't have meals in the dining room with their friends, why they were having room service in their apartments. It took a lot of re-emphasizing over and over," she said. "'We're doing all we can to protect you.' Some of them were accepting and understanding of that, some other ones just really weren't."
Davis said thankfully, the facility only had a handful of residents contract COVID.
"The worst day was when we had our first positive case. And the unknown factor is what was horrible."
Unfortunately, at least one resident died of the virus.
"There have been plenty of times this last year, that I have gone in my office and just had a complete meltdown. And I have spent many sleepless nights worrying were the right decisions made. Did I overreact? Did I under react? Never in my career, prior to this, have I ever felt like 'oh, this is just too much, I just can't.'"
Towards the end of 2020 and beginning of 2021, Davis said her facility reached a milestone, with zero COVID cases of suspected COVID cases detected on the grounds. She said the vaccine gave her some hope, despite some staff and residents refusing the preventative treatment, which makes her concern for safety continue.
"We are worried every day, we're still worried and we are now post vaccine, but we're still worried every day because 100% of my community did not vaccinate. That fear was there. It still is there. It was there today. You know, somebody was sneezing and they were like, 'oh, did they get the vaccine?' And I'm like, 'it's OK, guys. You know, we got this. We have done excellent. A whole year."
She credits her staff, who lost count of the amount of times they were tested before and after work, with keeping COVID cases to a minimum at the facility.
"I don't think that there is focus on the mental strain and drain on the healthcare workers that every day are going in and taking care of these residents in a loving and caring manner. They're just not recognized enough."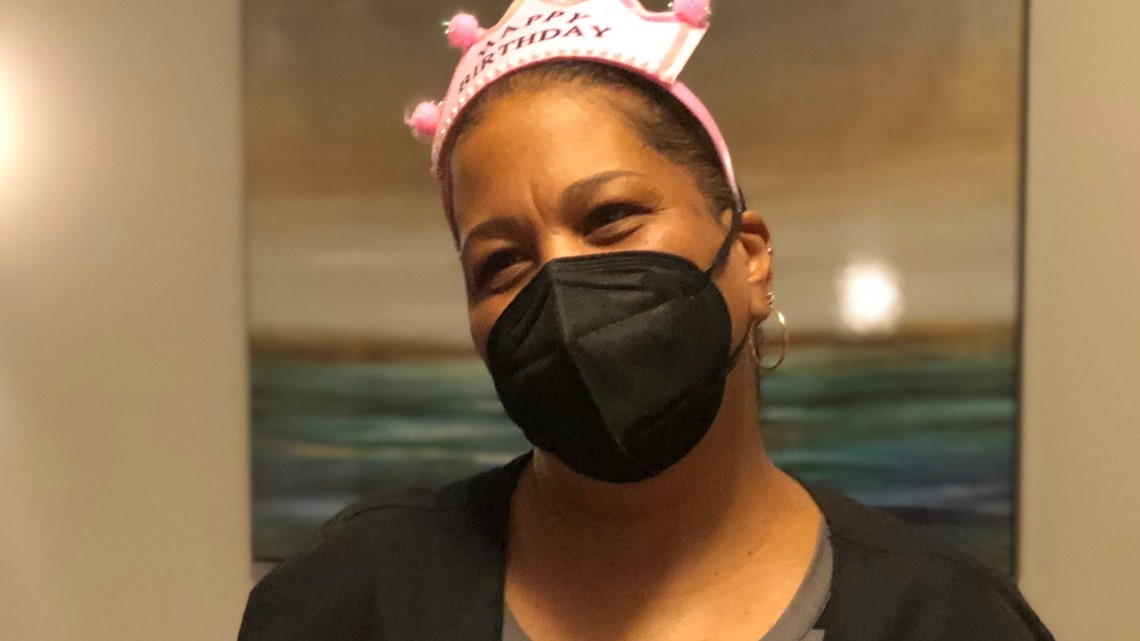 Davis recently accepted a position at a different facility, and while the fear and trauma of the last year will remain with her in some part, she's looks forward to talking about COVID 100 percent in the past tense; she's just not sure when that will be.
"When I can open the door to a loved one and say, 'Hey, enjoy your visit.' And they go to that apartment and they do whatever it is that they want to do in that apartment. And I don't have to worry about this person just bring in something that can potentially not only make their loved one extremely ill maybe even kill them, or those around them. That's the date that I'm looking forward to.
I keep saying I see a light at the end of the tunnel. I'm just not sure if it's daylight or the train.
"I'm hoping it's daylight."