ALBANY, Ga. — More information has been released that provides insight into a Georgia community that has seen a high number of cases and deaths from COVID-19.
"The Albany situation is much [more] drastic than anywhere else in the state," said Gov. Brian Kemp during a news conference on Monday.
On Monday, 11Alive obtained data from the Dougherty County Board of Commissioners that the coroner collected. It shows details specifically about the deaths in Albany. The numbers are based on known addresses, officials said.
Here's a quick breakdown of the deaths by zip code:
Northwest Albany

31721 zip code: 6 deaths
31707 zip code: 9 deaths

East Albany
South and Southwest Albany

31701 zip code: 23 deaths
Data for COVID-19 deaths in Albany, Ga
The data breaks down the deaths by gender
56 percent female
44 percent male
There's also a breakdown of deaths by race
23 percent white (out of these cases, 8 percent were white male and 15 percent were white females)
77 percent black (out of these cases 37 percent were black males and 40 percent were black females)
As for ages, the 60s age group seems to have experienced the most deaths in Albany.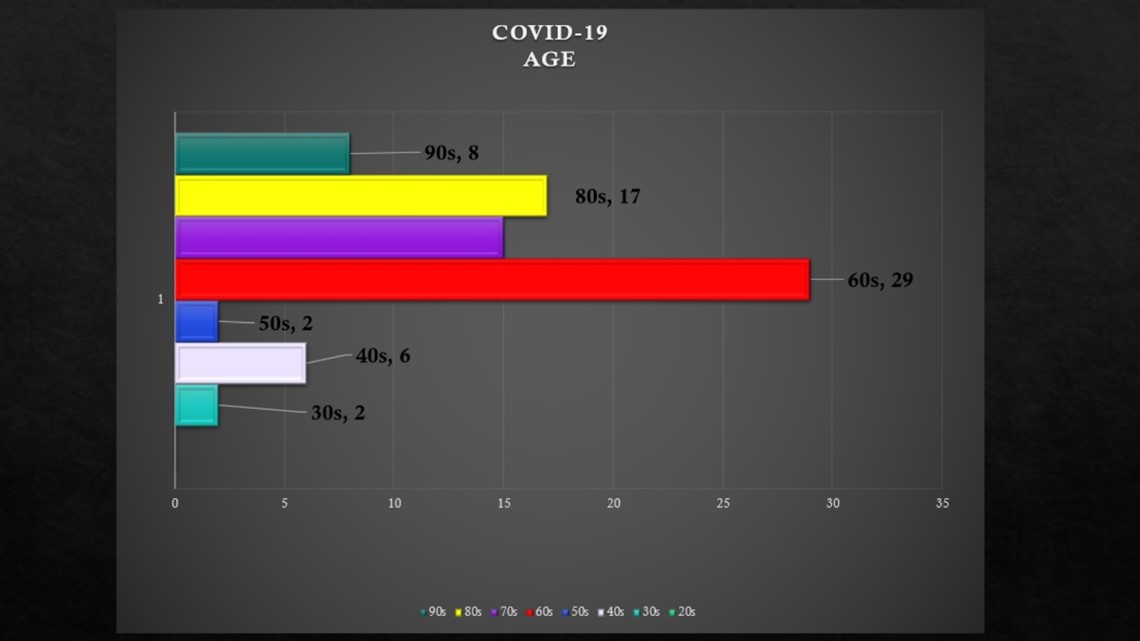 Kemp said there been other small communities that COVID-19 has impacted, but the situation in Albany is quite different.
"But Albany, you had a superspreader issue there to trace back, I'm petty certain now, to a large funeral. Many of the individuals that were at that service then attended another large funeral that same week," Kemp said. "A big trial at the courthouse and then the next thing you know the whole community is blown up."
"I mean, people that were at the services, they're working in the nursing homes, the hospitals and I think that's is one of the reasons that the rural number, especially in southwest Georgia are so bad," Kemp added.
The state has purchased four temporary medical units to expand bed capacity and strategically deploy based on need. Kemp said one would be sent to Albany and it should be operational by April 28.
11Alive is focusing our news coverage on the facts and not the fear around the virus. We want to keep you informed about the latest developments while ensuring that we deliver confirmed, factual information.
We will track the most important coronavirus elements relating to Georgia on this page. Refresh often for new information.