COBB COUNTY, Ga. — Cobb County parents have a big decision to make — Sunday is the deadline to decide whether their children will continue to learn remotely, or head back to the classroom for face-to-face instruction.
This is welcomed news for parents who have wanted their kids to return to traditional learning methods.
The district started back on Aug. 17 with all students virtual.
District leaders plan to re-open classes on Monday, Oct. 5 for those students who choose to return.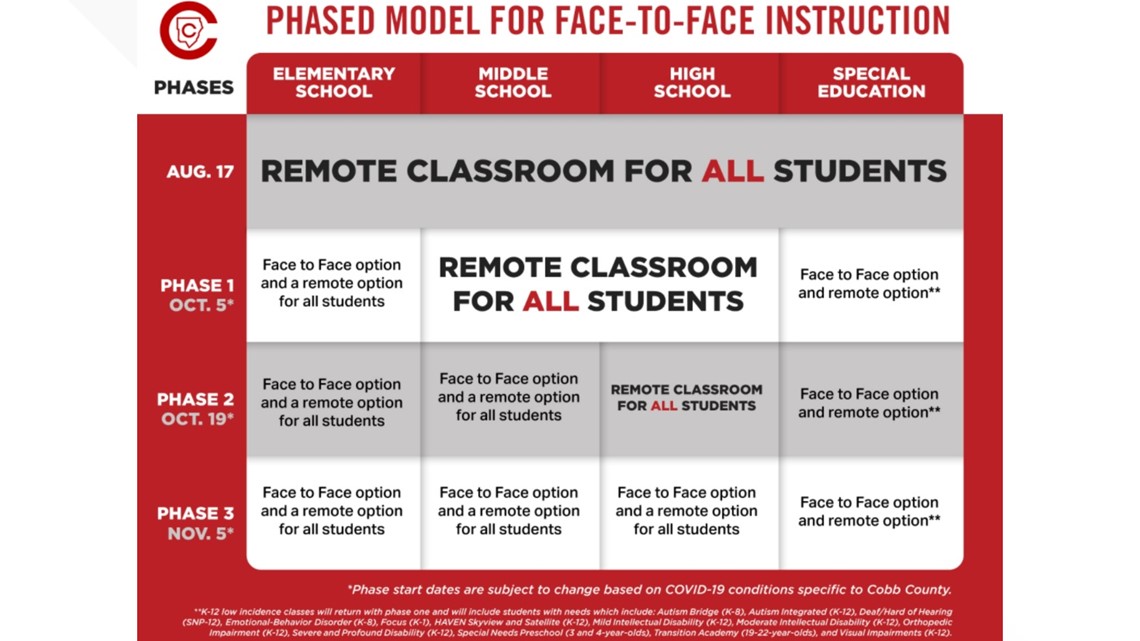 This is a continuation of their reopening plan.
Superintendent Mike Looney has said they would pay close attention to the numbers and that remote learning will be an option year-round.