That's the reality for Megan Cann, a nurse at the busy COVID-19 unit at Emory St. Joseph's Hospital.
She often drives home after grueling 12-hour shifts. But, one day, while pulling into her Dunwoody subdivision with plans to unwind, she drove right into a parade that was created just for her.
Neighbors captured video of the homecoming, reminiscent of a soldier returning from war.
Cann has been a nurse for 18 years and, as she battles this pandemic, her neighbors wanted to do something special for her. So, they planned this parade for her.
"It was really, really heartwarming to see," she said. "So many families had really sweet signs, and they were all waiving me down, and I really appreciate my neighbors who pulled it off."
And that's where the parade planners Emily Beach and Jeff Padlo come in.
"She is the epitome of the most selfless person you could imagine," Beach said.
"She exemplifies what nurses do," Padlo added.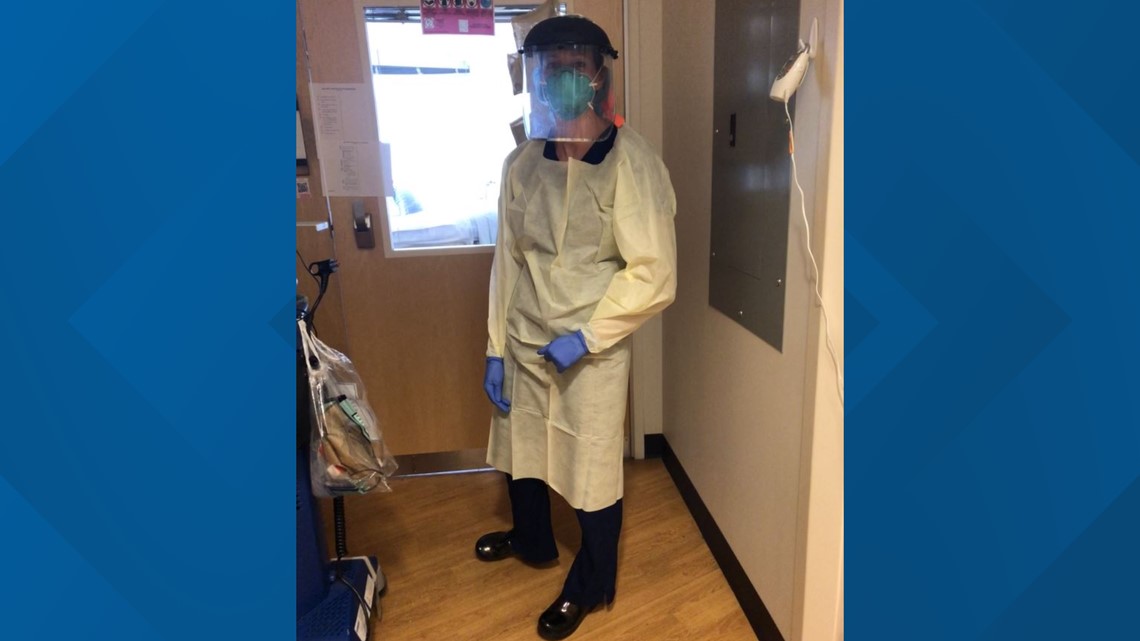 Beach served as the distraction by offering to make Cann dinner.
"And she said, 'Text me, when you're getting close and I'll have it ready'," Cann said.
But, as she pulled into this caring cul de sac, signs of support lined her path home.
Photos: Dunwoody neighbors hold surprise parade for Emory nurse
"When she came around the corner, you could see her tearing up and that made it all the more special," Padlo said.
"This is for all the Megans in all the ICUs throughout Atlanta," he added.
Cann said she is proud to be a nurse and wouldn't have it any other way.
"It's a privilege to be able to leave my home and go in and work and feel like you're doing something to help other people," she said.
11Alive is focusing our news coverage on the facts and not the fear around the virus. We want to keep you informed about the latest developments while ensuring that we deliver confirmed, factual information.
We will track the most important coronavirus elements relating to Georgia on this page. Refresh often for new information.