After a Floyd County woman's health took a sharp decline after she contracted the coronavirus, her family is sharing some encouraging news.
April Abernathy's family didn't think she would make it after contracting the strain of the coronavirus called COVID-19. While April is still in ICU at Emory University Hospital, family says her doctors have started weaning her off medicine to see how her body will handle it. They are hopeful that she will make a full recovery, soon.
According to family, April and her husband Kyle attended a church service at The Church at Liberty Square in Cartersville at the beginning of March. Kyle was the first to start feeling sick.
At first, he was diagnosed with the flu. But, he went back to the ER a week later when his symptoms didn't get better. This time, he tested negative for the flu. Around the same time, April started running a fever.
"Monday, she started coughing, Tuesday she went to the ER. Wednesday, she was on a ventilator. It was really fast," explained April's sister Amanda Hebert. "She just deteriorated really quickly, to the point she needed a ventilator by Wednesday afternoon."
April was able to make it to the hospital from Rome, Georgia after a scary ride, but she developed an infection and needed her oxygen levels boosted to 100 percent. On Tuesday, doctors backed it down to 50 percent.
Meanwhile, April's husband Kyle, the principal for Cave Spring Elementary School, was discharged from the hospital Monday night, though he's now in quarantine for 14 days following his own diagnosis with COVID-19.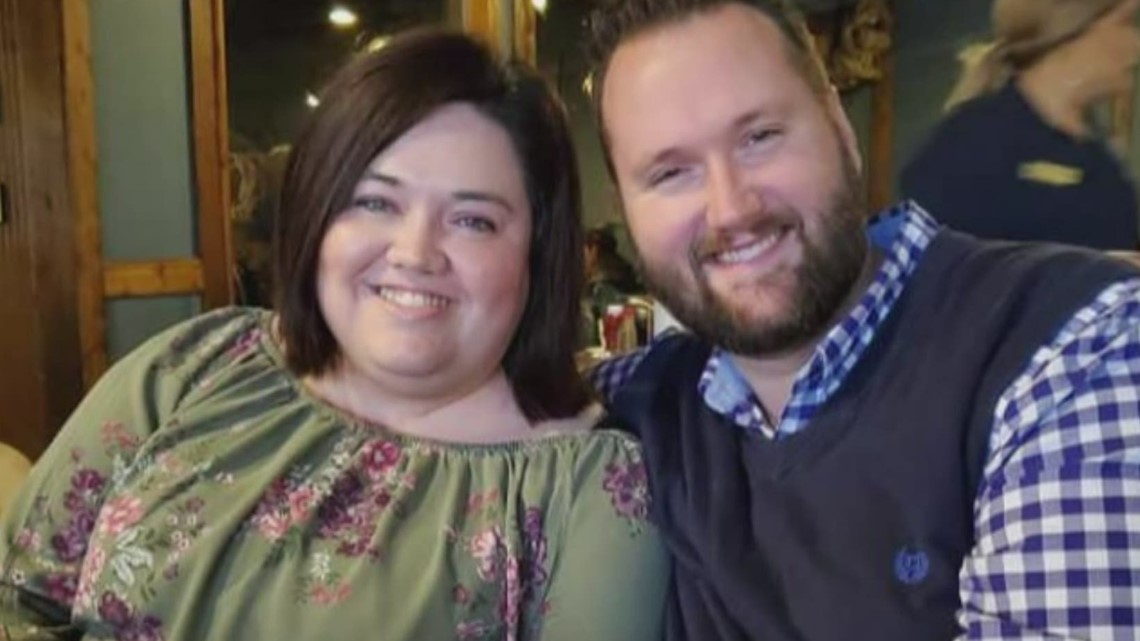 It's unclear where the two were exposed, but Hebert said, the two may have been exposed at the church service. The couple's children are also quarantined and with other family members. The two are not showing symptoms and are "doing fine," according to Hebert.
11Alive is focusing our news coverage on the facts and not the fear around the virus. We want to keep you informed about the latest developments while ensuring that we deliver confirmed, factual information.
We will track the most important coronavirus elements relating to Georgia on this page. Refresh often for new information.
11ALIVE CORONAVIRUS COVERAGE |