SANDY SPRINGS, Ga. — People are mourning the death of a much-loved local high school coach and teacher.
Ron Hill's family said he died on March 24, only days after he tested positive for COVID-19.
The way Kyndria Hill describes her father, most who know him agree with.
"Daddy is a fun, loving, no-nonsense kind of man," she said.
Nikki Williams-Rucker is a family friend and worked with Hill at The Mount Vernon School where he taught and coached.
She said he was someone the kids looked up to.
"Kids know, if Coach Hill is in the classroom, it's not time for play. He loved them," said Williams-Rucker.
He was loved too, especially by Kyndria, who pulled so hard for him to fight through when he was in the hospital this week.
"As selfish as I am and I want my daddy here, I had to say, 'Daddy, it's okay. You can go. You put up a fight. You can't do it anymore. Your kids are going to be okay. Your grandkids are going to be okay,'" said Kyndria.
Kyndria said her father was in the hospital for pneumonia before testing positive for the coronavirus.
"My dad passed away from this and he had to be in the hospital by himself with no family around," she said. "So, we had to just stand at that glass and say our good-byes through a glass door."
The Mount Vernon School said in a statement:
"Out of respect for the privacy of Coach Hill and his family, we will not be getting into further detail. Ron Hill was a long-time, beloved teacher and coach at The Mount Vernon School. His passing is an incredible loss for our community, impacting so many of us. Our thoughts and prayers go out to this grieving family as well as the entire Mount Vernon community mourning this loss.
The safety and well-being of all in our community are our first priority. Last week, we communicated with our School families and employees regarding details of possible exposure to COVID-19. Since our last day of school on campus on March 6, we have encouraged everyone in our community to monitor themselves and their children and to follow the guidelines of the CDC and seek medical attention if anyone develops symptoms of illness. We pray for a swift recovery for all affected by this virus and are grateful for the strength and resilience of our community during this difficult time."
Kyndria said with this tragedy, she wants people to know the serious impacts of the coronavirus, and to be mindful of social distancing.
"If you don't have to be out, please, please, please stay at home. You don't think of these things until it hits close to home and you realize how serious this is. It's not a joke," said Kyndria.
Photos: Coach Ron Hill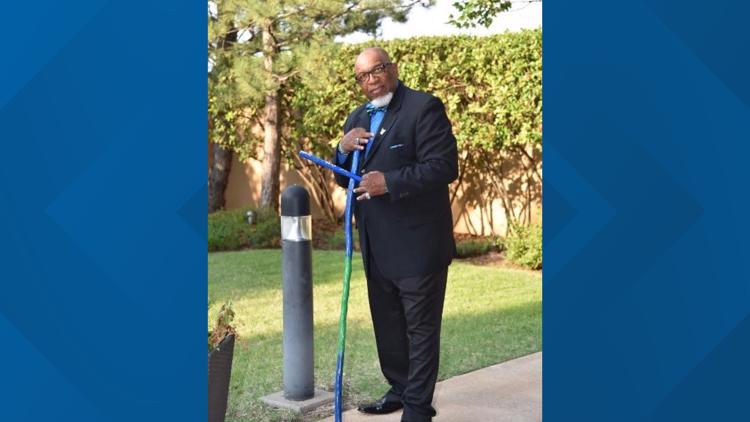 Williams-Rucker said the family has received support from many people.
11Alive is focusing our news coverage on the facts and not the fear around the virus. We want to keep you informed about the latest developments while ensuring that we deliver confirmed, factual information.
We will track the most important coronavirus elements relating to Georgia on this page. Refresh often for new information.
MORE CORONAVIRUS HEADLINES |