ATLANTA — Four students at Georgia State University are working around the clock to crank out an incredible number of COVID-19 test kits.
The PhD and Masters candidates are part of the Governor's COVID-19 response team and say they take pride in the work they're doing.
They gave 11Alive's Kaitlyn Ross a tour of the lab where they're producing 2,000 tests a day by hand.
"When all the samples are extracted from the virus, they all come here and can be tested," Dr. John Houghton explained.
He's supervising the four students who are working to make the COVID-19 test kits. It's loud inside the lab where the students have been spending most of their time.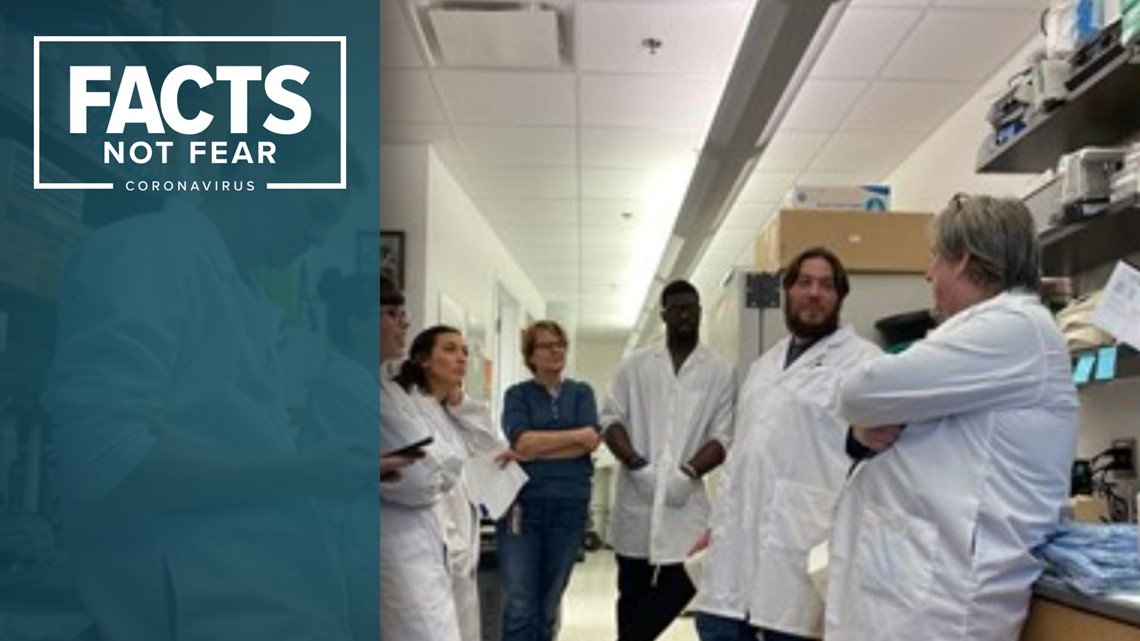 "We come in bright and early, trying to get as many tubes out as we can. We've been here 7 days a week, trying to get everything done," Brent Poling said.
He says they're proud to be working so hard to help people.
"We're on call with a lot of people around the state, trying to figure out how to get these test kits out and how to make more so people have access," he said.
Maggie Creech, a PhD candidate, is heading up the team, that's made 17,000 kits so far.
"Helping out and getting to be part of the emergency response has been amazing ... and getting to feel useful," she said.
The four students volunteered to take the work on, because they knew how important it was.
"When we are in the lab, we have our assigned tasks, so two of us will do the whole process then the two do another and we rotate among ourselves, said Helva Matungulu.
"Without this first step, there would be no other process to come behind it, so it's extremely important," said Christina St. Martin.
They're all working in Dr. Julia Hilliard's lab at GSU.
She's worked on testing like this, but on a much smaller scale.
"We hope to curtail the spread among asymptotic people and test sick people as well, to stop the spread, she said.
Jesse Gardner works for the college and has stepped in to help the team part-time.
"I think it's very very important. We need as much information as we can get on this particular disease. I would like to see everyone who wants to get a test, get tested, so we can have all the data and know as much as possible about what's happening," he said.
He knows their work will help people.
"It really amazes me what can be done in such a short period of time when you have a common goal. That's been fascinating," Gardner said.