ATLANTA — First it was toilet paper, now grooming supplies are flying off store shelves.
"People are starting to need a hair cut so you start to see more beard trimmers, hair color and things like that. It's interesting to watch the dynamic play out," said Doug Mcmillon, Walmart CEO.
Research firm Nielsen reports sales of hair dye products are up 23 percent from the same time last year. And for hair clippers, sales have jumped more than 160 percent.
Weeks into mandatory stay at home orders, the lack of skillful hands has prompted some to take matters into their own hands. Even celebrities like Taraji P. Henson and Pink shared videos of how they styled and cut their own manes.
However, industry professionals said it comes at a cost.
"This industry is really suffering," said Candy Shaw. She is the owner of the Jamison Shaw Salon in Buckhead. She has been a hairstylist for nearly 40 years.
Hairstylists, barbers, estheticians, and masseuses have been forced to stop working with little alternative.
"We can't close our doors and deliver something curbside," said Shaw. "Being told that we are non-essential business has been paralyzing for us."
Some beauty industry professionals are tapping into their savings to pay bills.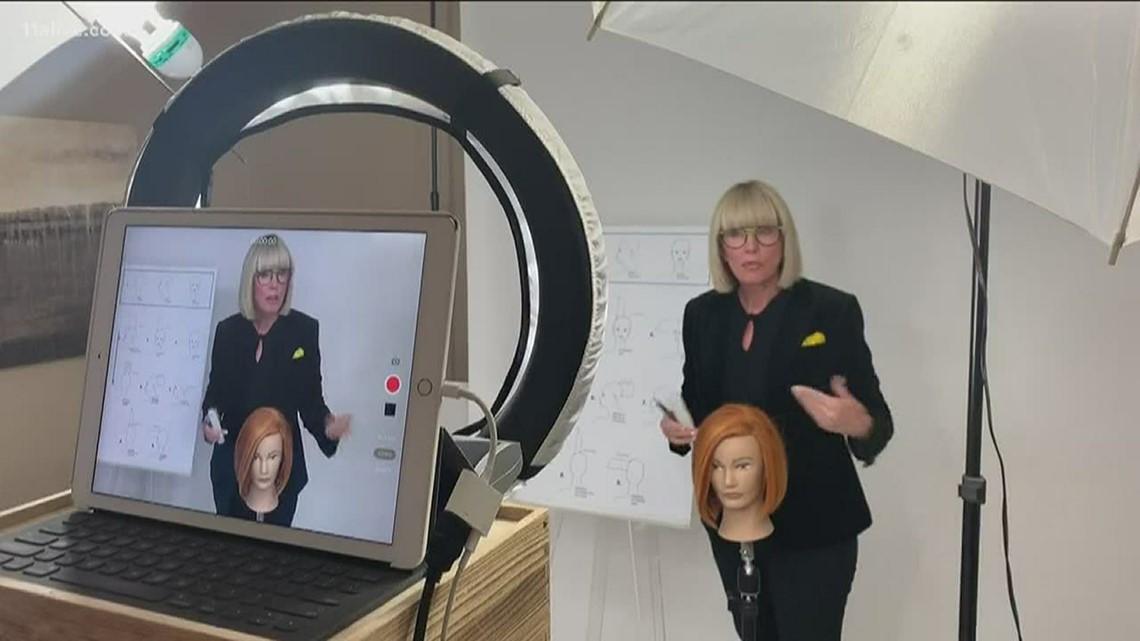 Shaw is staying busy in her home salon experimenting with new styles and teaching classes online. But she's worried about the entire industry, mostly everyone's mental health.
"I spend most of my days on the phone coaching people from being depressed and being down and feeling lost in this," said Shaw.
There's no guarantee of client retention when things go back to normal.
Inga Bailey, owner of Inga Bailey Brows, is using social media to stay connected to her clients.
"I don't think I was as engaged with my clientele outside the studio until now," said Bailey. "Just keeping in touch with them seeing what they need."
What clients may need is debatable among stylists.
Celebrity Stylist, Jen Atkin, posted a hair cutting how to video on her Instagram account. While Candy's salon started a show your roots campaign, encouraging their clients to leave their hair alone.
"We're asking them to really wait for their stylists so that we have businesses to come back to when this is all over," said Shaw.
11Alive is focusing our news coverage on the facts and not the fear around the virus. We want to keep you informed about the latest developments while ensuring that we deliver confirmed, factual information
We will track the most important coronavirus elements relating to Georgia on this page. Refresh often for new information