ATHENS, Ga. — Stay-at-home orders in several Georgia counties have meant some small businesses have had to close because they are not deemed "essential" while local governments try to deal with the spread of COVID-19.
But now some gun store owners are pushing back.
A gun store owner in Athens has even gone as far as to file a federal lawsuit to make sure gun stores are considered essential.
But whether they are, seems to be a point of debate depending on which Georgia county you are in.
Andrew Clyde, owner of Clyde Armory on Atlanta Highway in Athens, has been defiant since the county's shelter-in-place order went into effect on March 16, 2020, and his attorney says it is paying off.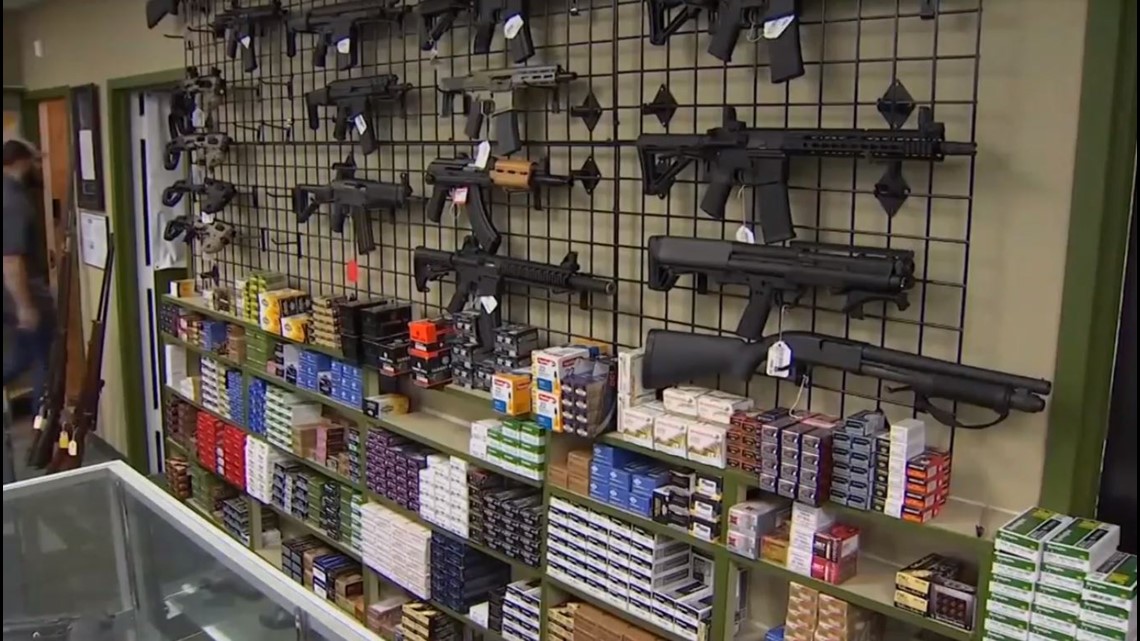 "Gun stores like Clyde Armory and other places all around the state and across the nation are doing booming business because people are realizing a personal safety tool, like a modern firearm, is very important," Mo Wiltshire, Clyde's attorney, said. "Ultimately, we are all first-responders in our own emergencies and now we have a crisis and we don't know for sure how long the crisis is going to continue. People are concerned and those people who have not previously prepared to face a crisis, are now suddenly realizing 'you know, what, it's probably a good idea if I had my personal firearm.'"
Wiltshire says he filed the lawsuit on behalf of Clyde Armory after the Athens-Clarke County government approved an emergency ordinance to slow the spread of COVID-19.
The ordinance requires all non-essential businesses to close to the public but it does not specify whether a gun store is considered essential.
The county has since clarified its position on the issue in an evolving FAQ document that now says gun stores can remain open.
However, Wiltshire says he's still moving forward with the lawsuit to make sure Clyde and other gun store across the country are considered essential businesses.
"Our argument is, the Constitution prohibits local governments from banning citizens' access to firearms. Everybody -- me, you, everybody -- has a constitutional right to Second Amendment rights; to the tools and supplies that allow them to practice their Second Amendment right, as they defend themselves," Wiltshire argued. "We are all for social distancing. We want people to be smart and safe. We just want government to respect liberty and to acknowledge our laws and obey the limits."
According to Georgia State University Constitutional Law professor Eric Segall, the U.S. Supreme Court has not provided any instructions regarding the Second Amendment since 2010.
Segall says, as a result, there's no "legal context" within which to put the Clyde Armory case.
"He should lose [the case], under the law. That, in no way means he will lose under the law," Segall said. "When cases are political like this one is, you never know what judges are going to do […] This issue is happening across the country. This is absolutely not just a Georgia issue. And different jurisdictions, towns and states are handling it very differently."
11Alive surveyed seven metro Atlanta counties: Fulton, Gwinnett, DeKalb, Athens-Clarke, Bartow, Barrow, and Cobb. Of those that we surveyed, we found that Fulton, Gwinnett and Dekalb do not identify gun stores on the essential business list.
Other counties have curfews that allow gun stores to operate during normal business hours.
But in Barrow County, the county manager told us gun stores are not considered essential under the federal guidelines they used to guide their emergency order.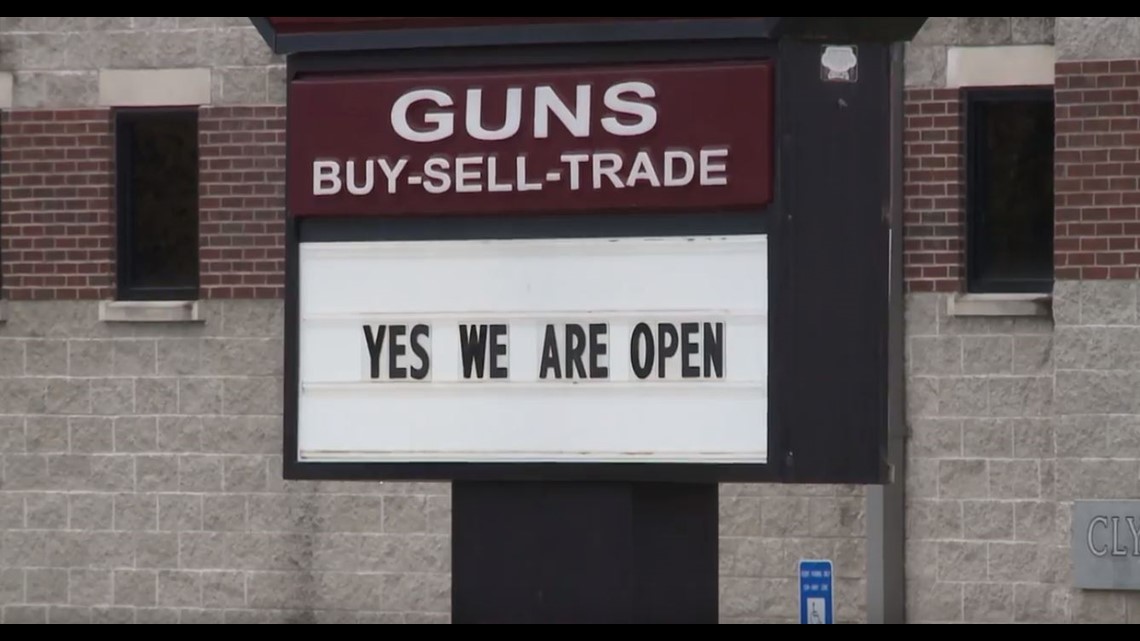 "I think this is a decision that is up to the elected leaders of whatever city, county, state it is. Either decision is a reasonable one," Segall explained. "The Second Amendment really shouldn't be nationalized because the balance between gun rights and gun safety is one of the most local issues there is in constitutional law. […] What is safe in Athens may be very different than what safe in Texas and so on."
While Prof. Segall doesn't think judges should even interfere with decisions about public safety by local officials on the ground, Wiltshire says gun rights advocates need legal protection in these uncertain times.
"We want to follow the Constitution and follow the law even if we are scared and even if there's a crisis. We all want to be good citizens but we want the government to be good citizens too and follow its own laws," Wiltshire said.
Two other local businesses, Family Chiropractic of Athens, Inc. and Athens Marine, Inc., have joined the gun store complaint, arguing that the shelter-in-place order violates the constitutional rights of healthy people.
Athens-Clarke County says it does not comment on pending lawsuits. Wiltshire is seeking an emergency injunction.
11Alive is focusing our news coverage on the facts and not the fear around the virus. We want to keep you informed about the latest developments while ensuring that we deliver confirmed, factual information.
We will track the most important coronavirus elements relating to Georgia on this page. Refresh often for new information.
CORONAVIRUS LINKS: