ATLANTA — The campaign of Jon Ossoff said late Saturday morning that the candidate's wife, Dr. Alisha Kramer received a positive diagnosis for COVID-19.
According to Ossoff campaign communications director Miryam Lipper, Kramer, an OB/GYN physician at a local hospital, received a positive diagnosis on Friday night.
"Dr. Kramer started isolation immediately after experiencing symptoms earlier this week," Lipper said. "Jon is also experiencing symptoms and was tested for the virus this morning."
On Monday evening, Ossoff tweeted an update saying his results were negative.
Ossoff has not held or participated in any in-person campaign events in more than a month, Lipper said.
Ossoff is the Democratic nominee for the U.S. Senate seat currently held by Republican Georgia Sen. David Perdue.
11Alive got the chance to speak with him Monday about his wife and their symptoms.
"I'm just so proud of her and grateful to all of the front line healthcare workers," he said.
He told 11Alive they both knew she was risking exposure to the virus as she worked in the hospital.
"It has been one of my top concerns since this started in March," he added.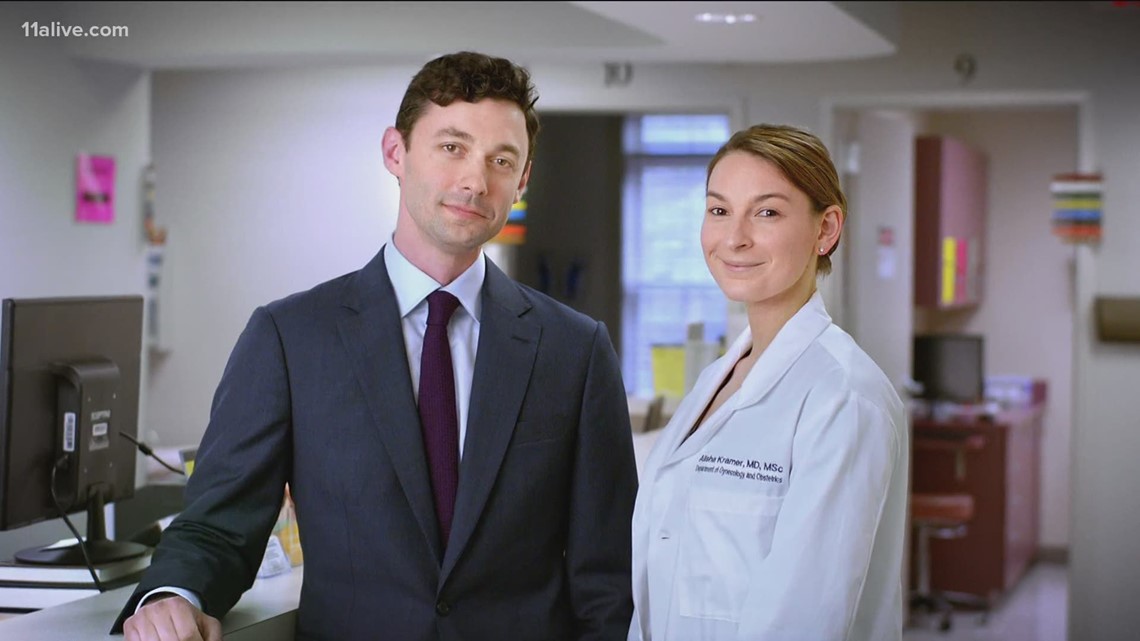 He said his wife is starting to improve. He said being tested on Saturday showed him how the state needs to make it easier for people to get the information they need to find out when, where and how to get tested.
"What we are seeing in Georgia is an increase in hospitalizations, an increase in cases, the state government has not been on the ball or ahead of this," he said.
"When more health care workers get sick it diminishes the health care response and that puts more ordinary citizens at risk," he added.
He said he is concerned that tests aren't turned around more quickly, especially as the demand grows for tests. He is encouraging everyone to wear masks and practice social distancing.
11Alive is focusing our news coverage on the facts and not the fear around the virus. We want to keep you informed about the latest developments while ensuring that we deliver confirmed, factual information.
We will track the most important coronavirus elements relating to Georgia on this page. Refresh often for new information.