ATLANTA — MARTA front-line workers and employees are going to get a one-time "hero payment" of $500, according to MARTA. General Manager and CEO Jeffrey Parker and transit union president Britt Dunams announced the news in a joint conference on Friday.
The agency said it will also implement 80 hours of additional paid sick leave for employees affected by COVID-19 and distribute masks to all employees unable to telework.
"MARTA and the ATU are united in our mission to continue providing essential transit service while protecting our employees and customers," Parker said.
In addition, MARTA is adjusting parts of its bus service to address the problem of crowding, which they said has occurred since the implementation of rear-door boarding on buses.
First, the agency has established a dedicated hotline for customers to report a bus that is too full to board, in order to request another to be sent to their stop: 404-848-5000.
The second measure is a "Do Not Sit" poster to be placed in certain seats to facilitate more space between seated customers. Standing in the bus aisles will not be permitted.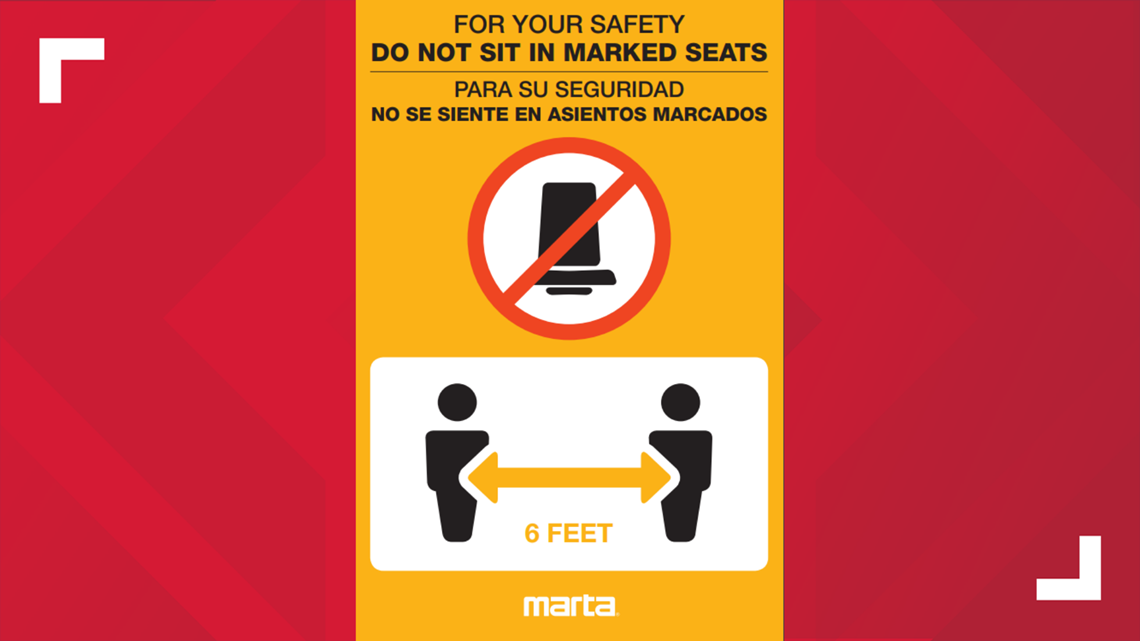 11Alive is focusing our news coverage on the facts and not the fear around the virus. We want to keep you informed about the latest developments while ensuring that we deliver confirmed, factual information.
We will track the most important coronavirus elements relating to Georgia on this page. Refresh often for new information.
NEWS FOR CORONAVIRUS IN GEORGIA