ATLANTA — Atlanta Mayor Keisha Lance Bottoms is changing her executive order to match guidelines recommended by the Centers for Disease Control and Prevention.
Mayor Bottoms initially tweeted a photo of the declaration, issuing a state of emergency Sunday evening, saying that large public gatherings of more than 250 people were also prohibited. The executive order is through March 31.
A short time later, Bottoms acknowledged new guidance from the CDC suggesting public gatherings be restricted even further- to just 50 people.
"This is a quickly evolving public health crisis," Mayor Bottoms said. "The CDC's recommendation of limiting public gatherings to 50 people came just as I was signing and announcing this Order."
On Monday, Bottoms tweeted an update.
"I signed an executive order limiting gatherings to 250 on yesterday and reducing it to 50 today based upon the updated @CDCgov recommendation," the tweet said. "But the reality is that we are one city in a BIG country. This virus doesn't respect geographical lines. STAY HOME if you can."
A news release said the mayor singed a second executive order requiring restaurants, bars, gyms, movie theatrers, clubs, and other public gathering spots to limit their occupancy to no more than 50 people.
The CDC's guidelines includes conferences, festivals, parades, concerts, sporting events, weddings, etc. However, the new guidelines do not include schools, institutes of higher learning, or businesses. The advisory also doesn't supersede direction from state and local officials.
The mayor signed a third executive order temporarily halting the Atlanta Police Department and Department of Parks and Recreation from accepting new applications for permits and special events.
The White House also urged all older Americans and those with underlying health conditions to stay home and away from other people. The Coronavirus Task Force held a press briefing Monday afternoon.
President Trump said his administration "strongly recommends" that for the next 15 days Americans to avoid groups bigger than 10, discretionary travel, eating at restaurants and bars and food courts and do schooling from home.
"I am aware of the latest recommendation form the president and we will continue to adjust and update accordingly, the mayor said in a tweet.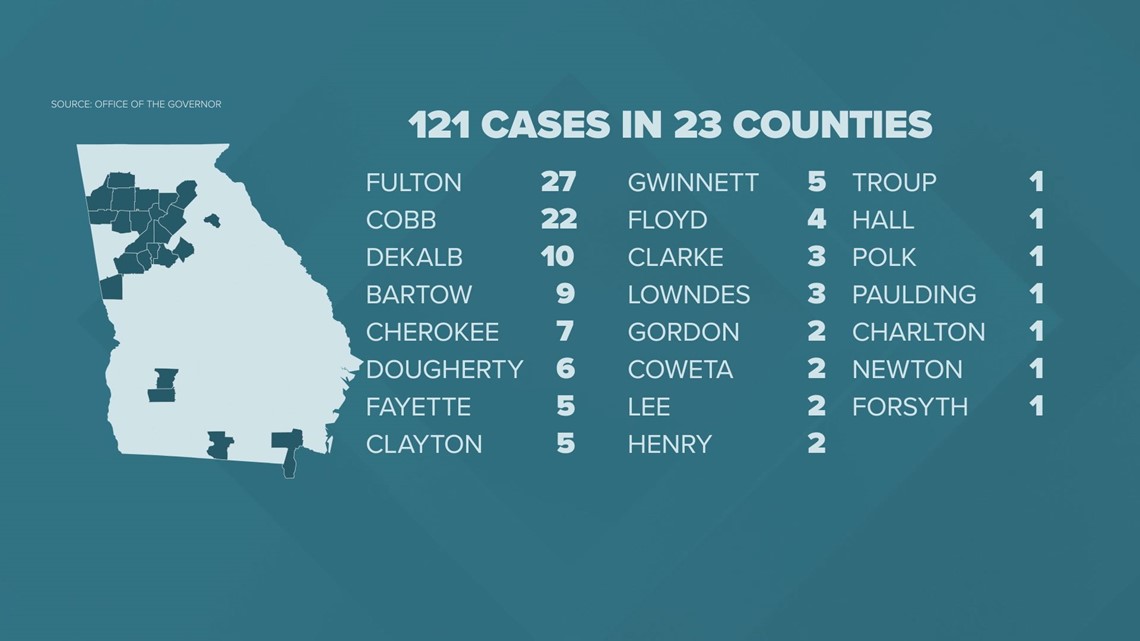 In the state, the Georgia Department of Health said there are 121 cases of COVID-19 as of Monday, March 16. Only one death has been reported.
At 11Alive, we're focusing our news coverage on the facts and not the fear around the virus. To see our full coverage, visit our coronavirus section, here: www.11Alive.com/Coronavirus.