The NBA announced that eight NBA and WNBA players and legends will participate in a televised HORSE Challenge.
It is a healthy distraction and a taste of live sports. But will fans be watching?
We posted a poll on the 11Alive Sports Twitter page for a couple of hours asking fans if they will be tuning in. The results show that sports fans are split.
"I think the curiosity factor will be there, particularly if it's entertaining," said NBA.com's Shaun Powell. "You're looking for an escape. "You're bouncing off the walls inside of your house, you want some sign of normalcy."
Hawks point Guard Trae Young is one of the NBA stars who will participate in the HORSE Challenge. If you follow Trae on social media, you've likely seen that he has been playing basketball with his friends and dog in his driveway regularly.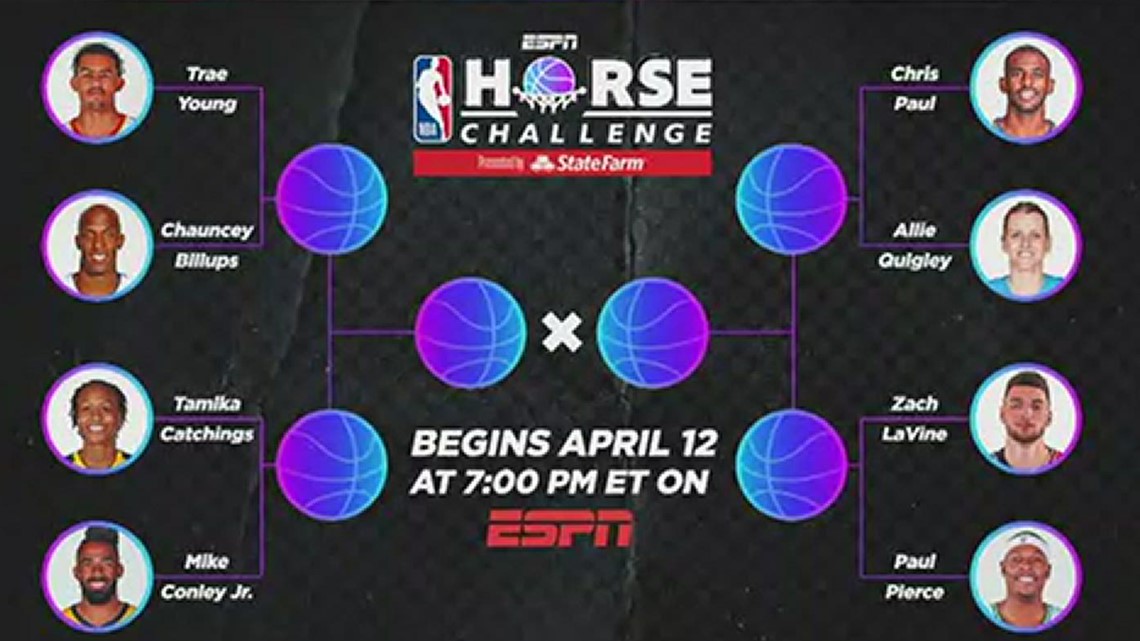 So who has the advantage in this HORSE Challenge? Legends of the game? Young stars with fresh legs?
"I think it might go to the player with the best home driveway advantage," says Powell. "They'll know their driveway. They can bounce it off the side of the garage or something like that. It's really tough to handicap these things because it's really not a level playing field."
The Horse Challenge starts on Sunday and will conclude with a championship game on Thursday night.