Journalist Nicole Vap never wanted to become the story.
"Just gave all of my information and they gave us a testing kit," she said while wearing a mask over her mouth, coughing from time to time, during an interview.
Vap, like others who are taking advantage of drive-thru testing for the COVID-19 virus - a newer option popping up all over the country - have found that these tests don't necessarily mean instant results, leaving official numbers of confirmed cases lagging days behind the actual number of people that could be infected.
"OK, one more to go, you got this?" a drive-thru testing worker asked her as she was being tested.
"In the throat?" Vap questioned back before she gave another sample.
Vap leads the investigative team at 9News in Denver but now she's being investigated for COVID-19 because of the symptoms she displayed and contact she had with someone who previously tested positive.
Drive-thru testing is one solution to keep potentially-infected patients out of hospitals and away from vulnerable healthcare providers who may be most at risk for exposure during the novel coronavirus pandemic.
But the instant tests don't come with instant results.
"They said it would be 72 hours, even though my doctor told me it would be 24, they said it would be 72. And I still haven't had results," Vap said.
Currently, the vast majority of COVID-19 tests that are being conducted in the U.S. are genetic - a time-consuming process.
Here's how genetic tests work: A patient is swabbed and then the sample is sent to the lab, which copies the DNA to match it against the genetic fingerprint of the novel coronavirus. The four-hour test then typically takes days between the moment a sample is connected and when the results are sent back to a doctor.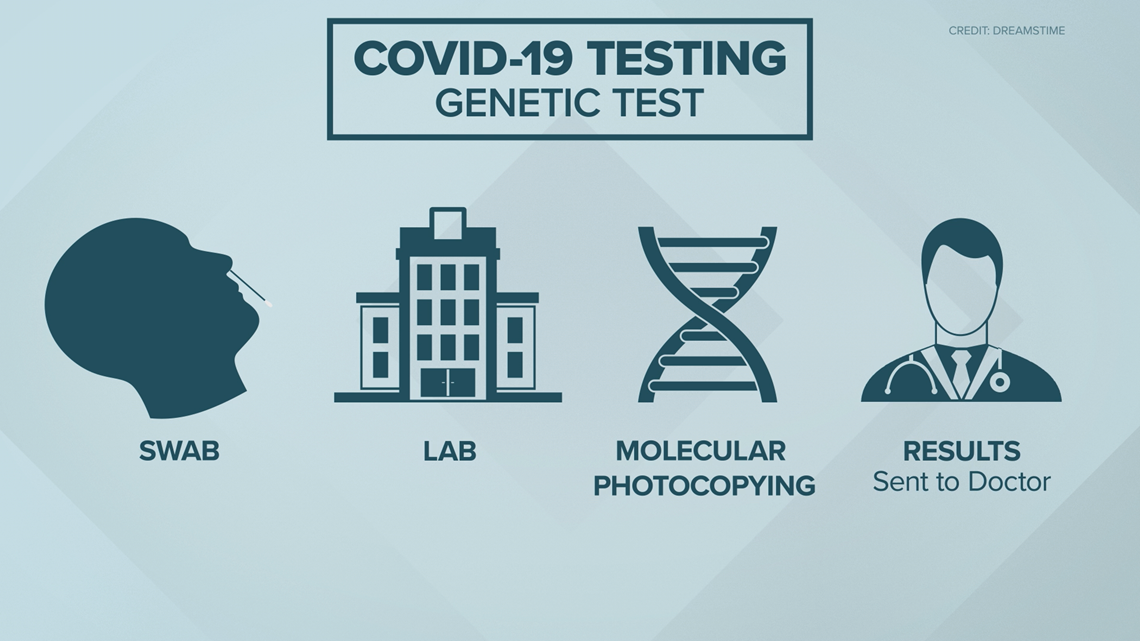 But these genetic tests only show if the virus was in a person's body at the time the sample was taken - not if they carried the virus previously or taking into account the person may be exposed at a later time.
"We're just sitting here waiting," Vap said, with no answer for five days.
Right after our interview, though, she received the news that she was negative for COVID-19.
"If someone's getting a test result back five days later, it just tells them they were negative five days ago. It doesn't tell them they're negative now?" 11Alive Chief Investigative Reporter Brendan Keefe asked.
"Exactly. It's kind of a useless test at that point," said Jody Stewart, CEO of Vaccines-2-Go, a national corporate and travel healthcare group with nurses and doctors in all 50 states.
Some countries are now using a test that involves a blood draw to test for the COVID. The blood is then sent to a lab, which doesn't detect the virus itself but looks for the antibodies we produce to fight the virus. This testing method takes a lab a few hours to process before the results are then sent to a doctor.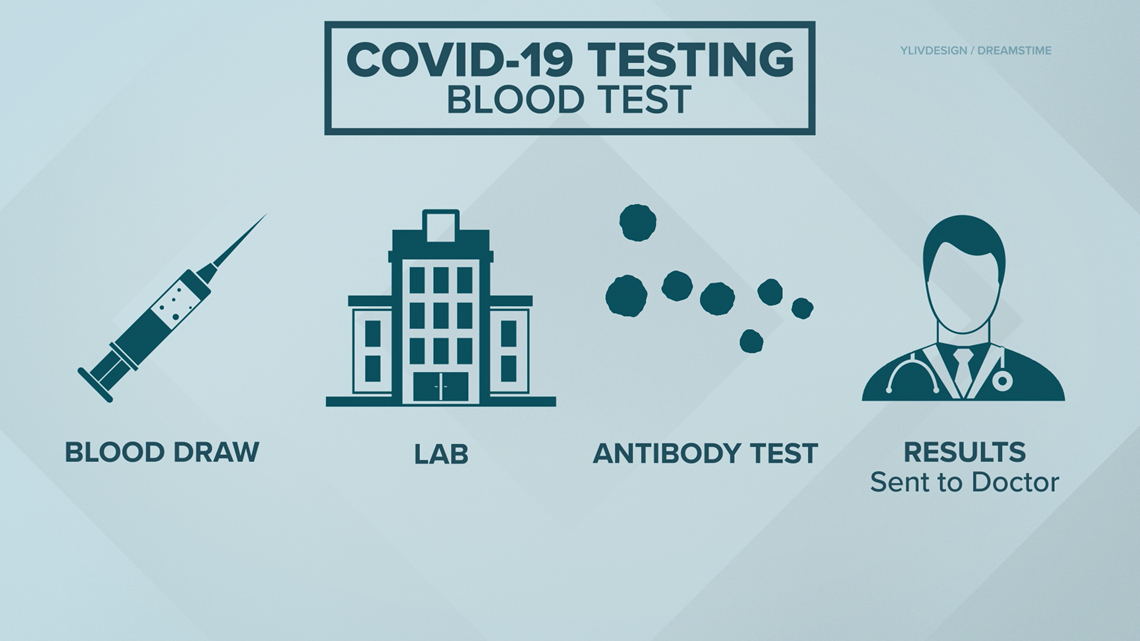 The antibody test would ultimately show if the patient ever had the coronavirus including people who have recovered and would otherwise show up negative on the genetic test, like the ones being used in the U.S.
"There's so many people that could have this that are running around," Vap said.
Researchers around the globe are racing to develop an instant test that could be used in a doctor's office or emergency room with immediate positive or negative results.
For the people who can get in line to wait for a test now, here in the U.S., have to wait days longer to hear the verdict.
A positive test would affect the treatment of an individual but the total numbers to help track the spread of the novel virus and allow public health officials to send resources to hot spots where the virus is found.
11Alive has dedicated an entire team of investigative journalists to look into COVID-19 testing, as part of our commitment to report on the facts.
As of 10 AM (ET) March 18, 2020, there have been 204,264 total confirmed cases of COVID-19, 8,244 deaths and 82,107 cases marked as "recovered", according to the Johns Hopkins coronavirus tracking tool.
11Alive is focusing our news coverage on the facts and not the fear around the virus. We want to keep you informed about the latest developments while ensuring that we deliver confirmed, factual information.
We will track the most important coronavirus elements relating to Georgia on this page. Refresh often for new information.
MORE CORONAVIRUS HEADLINES |