The patient, a man who needs a new heart, tells neuropsychologists Doctor Tony Stringer and Jean Ikanga, "The mental part is worse than the stroke."
Doctor Stringer tries to reassure him. "Because you are a good candidate, it's important we get a good sense of what your cognitive function is like."
Stringer and Ikanga then put the man through a series of seemingly simple tests. These tests present challenges and will give Stringer and Ikanga invaluable insight and information. Stringer later explains, "Our job is to look at performance on various tasks and to use the information we get to diagnose whether there's a brain disorder present and then how it affects every day functioning."
With only 5,000 neuropsychologists in the country, Doctor Stringer has the distinction of being a first. He was the first African American to achieve board certification in the field of neuropsychology and went on to be the president of The Board of American Clinical Neuropsychology. Decades into his celebrated career, he is mentoring another first, Doctor Jean Ikanga. Ikanga is returning home to Africa, to the Democratic Republic of Congo, and in a country of 67 million people, will be its first neuropsychologist.
Ikanga explains, "Congo is a country which has not yet seen peace. It's is one of the poorest countries in the world. Whenever you hear Ebola, the first case was in my country."
A constant civil war over the country's valuable natural minerals makes it a place of unrest. Yet Ikanga is returning home. It is part of his calling. Ikanga was already a first when he arrived at Emory Brain health.
Doctor Stringer laughs, remembering when he found out about Ikanga's other job. "I was surprised to say the least."
Doctor Stringer was not alone in his surprise when he learned that his mentee was also a Roman Catholic priest, based out of Holy Spirit Catholic Church in Buckhead.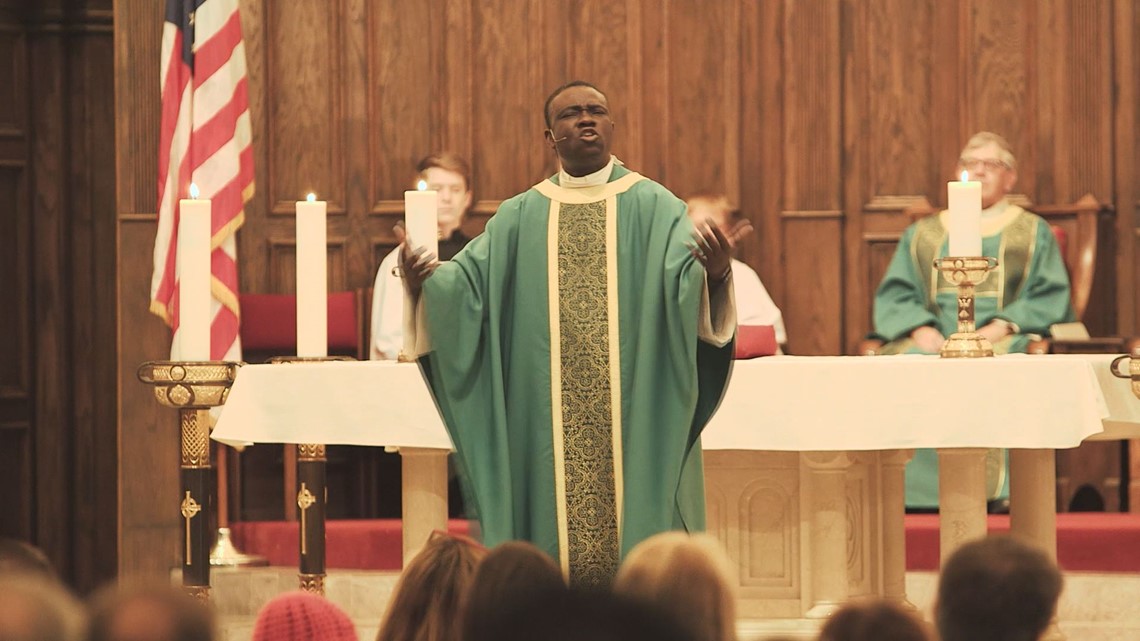 Ikanga says he is a man of faith, inspired to pursue science. "I would say science is one of the better means that God gave us. Science limits itself based on what we have now. Faith goes on what we cannot possess now."
Ikanga's unique life is one of white doctor coats, and the collar – of titles of Doctor, and Father. Ikanga believes there is room for both. "To have both science and faith I have the complete reality with me."
Of Ikanga, Stringer says, "He is probably the most selfless person I've ever met. He has incredible compassion."
Ikanga will partner with Emory, to train others in the Congo, to collaborate in medical research, to use his training, all of it, to help heal his people.
Ikanga says, "One thousand miles starts with the first step. I am that first step."