ATLANTA — Della "Trip" Stoner knows how to manage her Type 1 Diabetes. It's managing insurance that's a full-time job.
"First thing you do, even before you get out of the bed – is check your glucose number before you eat. Every time I get in the car, the first thing I do is look at my Dexcom, which reads my glucose levels automatically without me pricking my finger to see where I am," Stoner said.
Five years ago, Stoner got denied insulin, which is where she learned how to fight with insurance companies.
"It used to be that when you bought insurance, your pharmacy plan and your insurance plan came from the same company, same policy, so they communicated to each other," she explained. "Well, now they don't communicate to each other. I was denied insulin and when I called to fight it, I was immediately told 'No.' Then, I found out that my insurance had totally changed."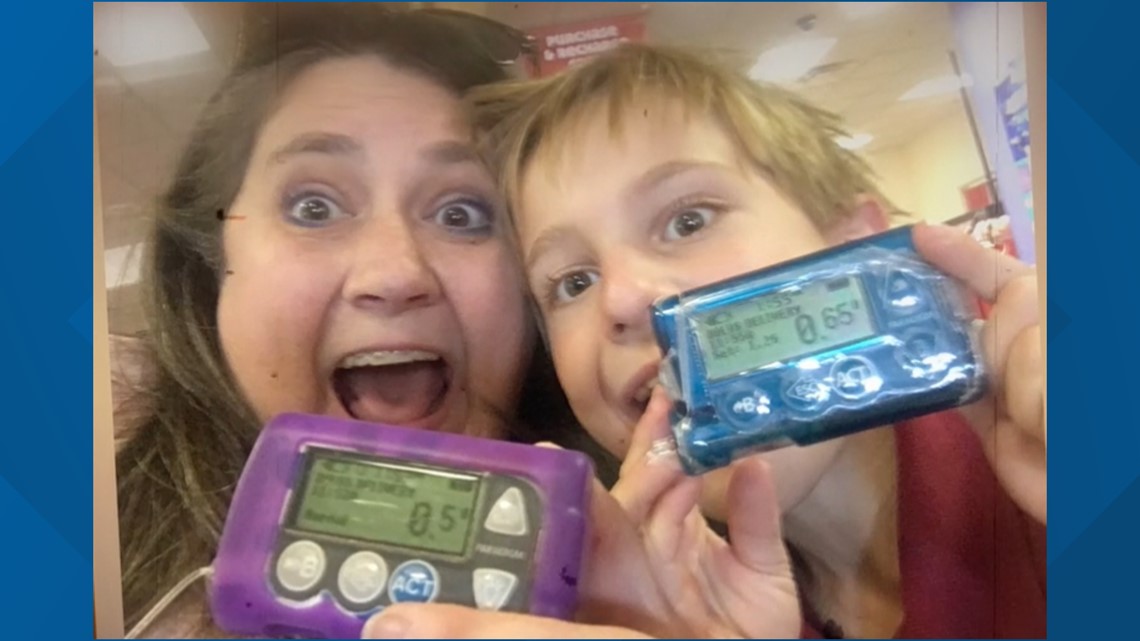 "When you have people restricting their insulin, when you have people withholding their insulin and putting their lives at risk, choosing food over insulin, etc., whatever situation you want to talk about in this country at this level of wealth is just tragic," Brown said. "Our elected officials are under the influence of lobbyists, and they are under the great influence of the almighty dollar in hopes of getting reelected."
Georgia's U.S. Sen. Raphael Warnock is part of a bipartisan group of lawmakers working to make drugs affordable.
"If you need insulin, there's no red insulin and blue insulin, there's insulin," Warnock said. "It begs the question: 'Why? Why is (insulin) going up?' And very often, as we see these prices rise, corporations raise them because they can. One in $4 in our healthcare system is spent on people with diabetes. What does it cost for us not to cap the cost of insulin?"
In August 2022, Congress passed Medicare price caps, but millions on private insurance are still stuck with sky-high bills.
But Brown said there are options.
"Step No. 1 is being frank with their provider and letting them know that, 'look, I cannot afford this medication. What options do we have?'" Brown said.
Specialty pharmacies are helping bridge the gap, but it's not always enough.
"When you integrate specialty pharmacy back into a health system, you see a 13% lower total cost of care," said Stephen West, of Shields Health Solutions.
"For a lot of these conditions, there are funds available to lower your out-of-pocket expense," he added. "It takes a lot of time and resources to check on all of those foundations and financial assistance programs. So, most people just don't invest the time to do it."
However, sometimes the cost is still too high, even for those who learn how to navigate the system.
Stoner said it's not the disease that's unmanageable, it's the drug costs.
"I found out that none of my supplies were going to be controlled until I met my $5,000 deductible. Then I would have to pay 80% until I met the $10,000 deductible. I was like, 'This makes no sense.'"
"Why would you punish someone who can't afford their insulin?" Stoner questioned.
"You have several links in the chain and the cost of insulin has become so complicated. And frankly, it just simply needs to be disrupted," Brown said.
The inflation Reduction Act's insulin cap will be fully in effect by July of 2023. It will only apply to people on Medicare. 21 million diabetics still won't be able to benefit.