ATLANTA — UGA star Anthony Edwards says he won't be shaking hands with fans or signing autographs due to the coronavirus.
Edwards, who is expected to be one of the top picks in the next NBA Draft, tweeted out his decision Thursday night.
"I appreciate all my fans and everybody that is supporting me," he wrote. "Due to the coronavirus, I will not be signing autographs or shaking hands for the time being."
Edwards is the latest to express reservations about hand-shaking or other public acknowledgements that involve physical contact. The NBA has already advised players to fist bump instead of high-five with fans, among other recommendations on dealing with coronavirus.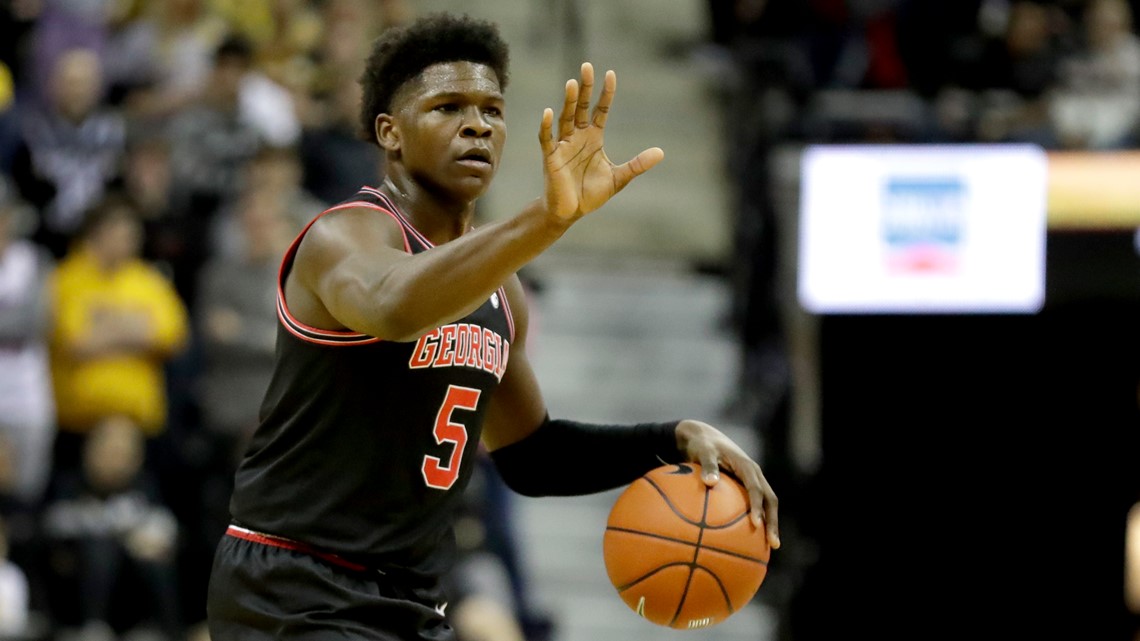 "Make sure y'all washing y'all hands with soap for 20 or more seconds & covering ya mouths when you cough. I am officially taking a break from signing autographs until further notice," Portland Trail Blazers star CJ McCollum tweeted on Feb. 29.
The virus is potentially threatening games across the world of sports.
In Italy, which is battling one of the worst outbreaks outside of China, all sporting events will be played without fans until April 3.
MORE CORONAVIRUS HEADLINES