"It's all right. You survived. You survived."
They were tied up.
Threatened.
Choked.
They spent three terrifying hours being held hostage by two men described as "dangerous beyond belief." Two men who authorities said had already killed their way to freedom. Two men being hunted by law enforcement across the country.
These men:
PHOTOS: Escaped inmates recaptured after massive manhunt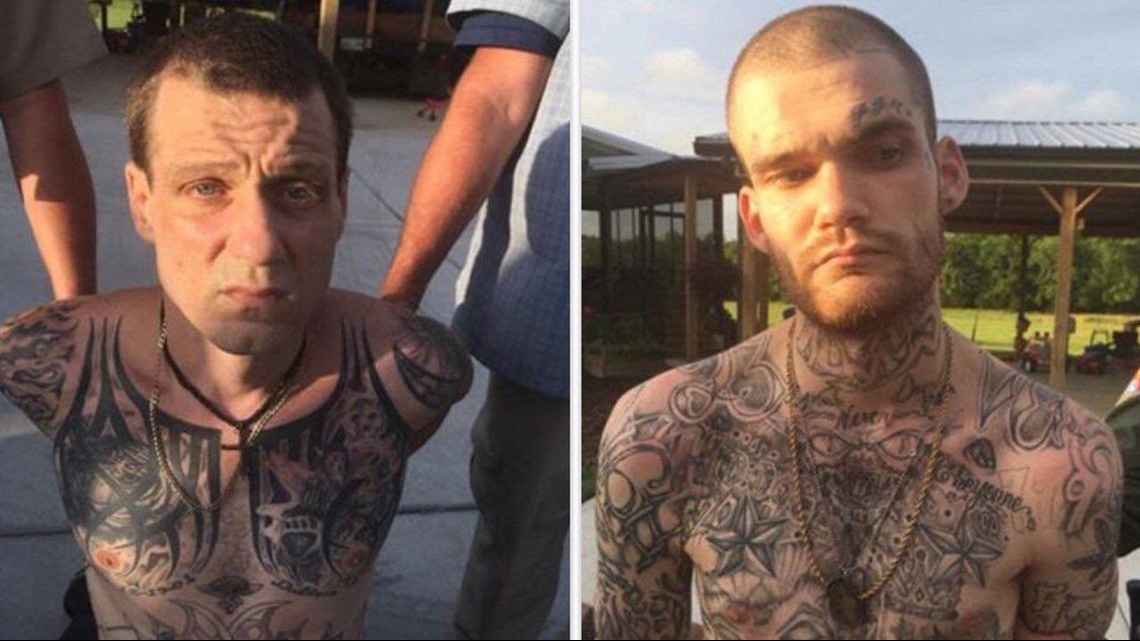 A reward was offered $130,000 for their capture. They told their hostages they didn't expect to live another 24 hours.
"We've had an armed home invasion"
For three terrifying hours, authorities said Ricky Dubose and Donnie Rowe held the Shelbyville, Tenn. couple hostage.
Dubose and Rowe were the subjects of an intense manhunt after officials said they overpowered and killed two Georgia corrections officers on a prison transport bus.
At least two stolen vehicles and more than 270 miles away from the scene of their escape, the fugitives broke into the Tennessee couple's home to plot their next move.
"Did they have any handguns?"
The men were armed with handguns. "High-powered handguns."
They were apparently hungry, eating the stew that the woman in the home had prepared. They stole clothes and valuables.
And then they planned to leave. At first, they wanted the woman to drive them somewhere. But when she got into her car, it didn't start.
The men then stole couple's Jeep Cherokee and left the couple tied up.
Within 15 minutes, the couple managed to free themselves and dial 911.
"We were all tied up. We just got loose."
Authorities say the information he gave them was crucial in police finally tracking down the escapees and easing the tension for the hundreds of thousands of people who had shared pictures of the dangerous suspected killers.
For the couple that had endured hours of terror, they were free. They were not physically injured. But the memories of what they'd gone through would likely linger.
"It's all right," the man is heard saying to his wife on the 911 call. "You survived. You survived. Come here and let me hold you."
MORE | What really happened on the Dept. of Corrections bus?
TIMELINE | Manhunt for escaped Georgia inmates