It's days after Halloween and you've found yourself with too much candy. There is a thoughtful way to get those cavity makers out of your house and into the homes of our armed service members serving around the world.
"Operation Troop Treats" is in their sixth year and "promotes good dental health and gives Atlanta children and families an opportunity to send deployed U.S. troops a "sweet" reminder of home during the holiday season," according to the company.
WHAT'S IN IT FOR YOU?
Children who donate candy can get free toys. Here are the details "Every child who donates 25 pieces of unopened candy in its original packaging at a Kool Smiles office will receive one toy. There is a limit of 3 toys per child and toys will be distributed on a first-come, first-served basis."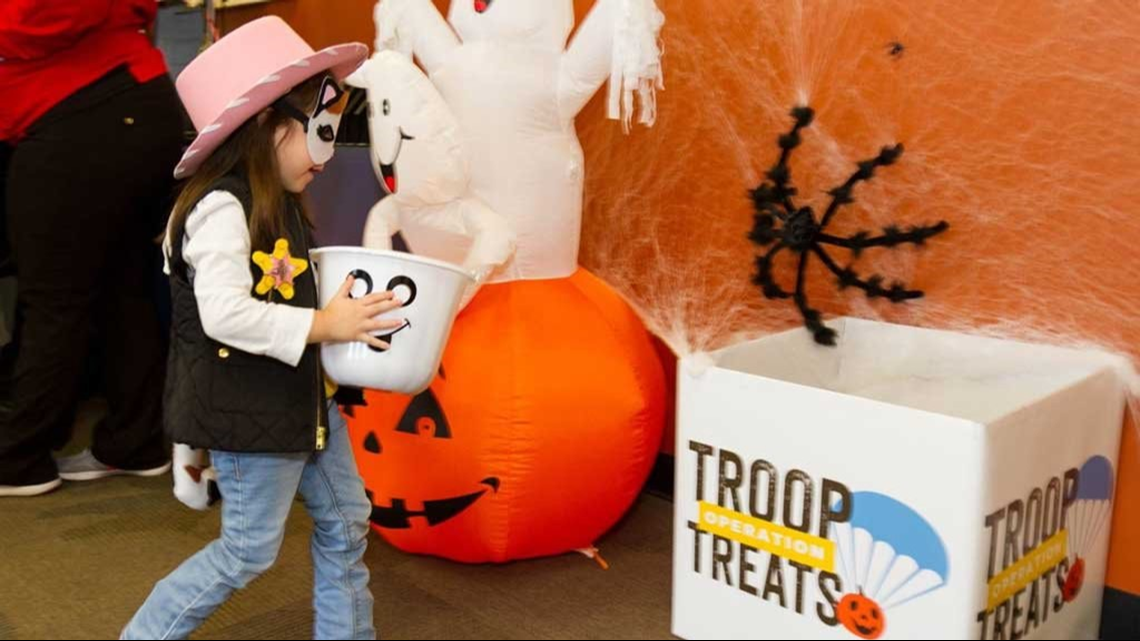 They are collecting donations between Oct. 28 and Nov. 4. during business hours at the following locations:
Atlanta/Buford Kool Smiles – 4054 Buford Hwy., NE, Atlanta, GA 30345, 404-477-5665
Atlanta/SW Atlanta Kool Smiles- 5495 Old National Hwy., Atlanta, GA 30349, 404-223-5665
Atlanta/Candler Kool Smiles- 1756 Candler Road, Decatur, GA 30032, 404-591-5665
Atlanta/Forest Park Kool Smiles- 4458 Jonesboro Road, Forest Park, GA 30297, 770-692-5665
Atlanta/ Lawrenceville Kool Smiles- 4030 Lawrenceville Hwy., Lilburn, GA 30047, 678-252-5665
Atlanta/Cobb Kool Smiles- 2900 S. Cobb Drive, Smyrna, GA 30080, 678-453-5665
In addition to the candy collected, Kool Smiles is donating 200 dental kits for deployed U.S. troops, as well as the funds to cover the assembly and shipment of 200 Operation Gratitude care packages.