ATLANTA — What should have been one of the happiest times of Shani Robinson's life turned out to be nightmare.
"I felt like I had been turned into a monster," she said.
Robinson is one of the teachers convicted in the Atlanta Public Schools cheating trial. She said she was accused of changing students answers on a state standardized test.
"I'm still maintaining my innocence, and I have from the very beginning," she added.
Now she's telling her side of the story in a book called "None of the Above: The Untold Story of the Atlanta Public Schools Cheating Scandal, Corporate Greed, and the Criminalization of Educators."
Robinson, one of the co-writers of the book, said she published the book because of her son.
"I was pregnant during the entire eight-month trial, and I wanted him to know what the truth is about what happened to me," she said.
Robinson held an event Monday night to discuss her book.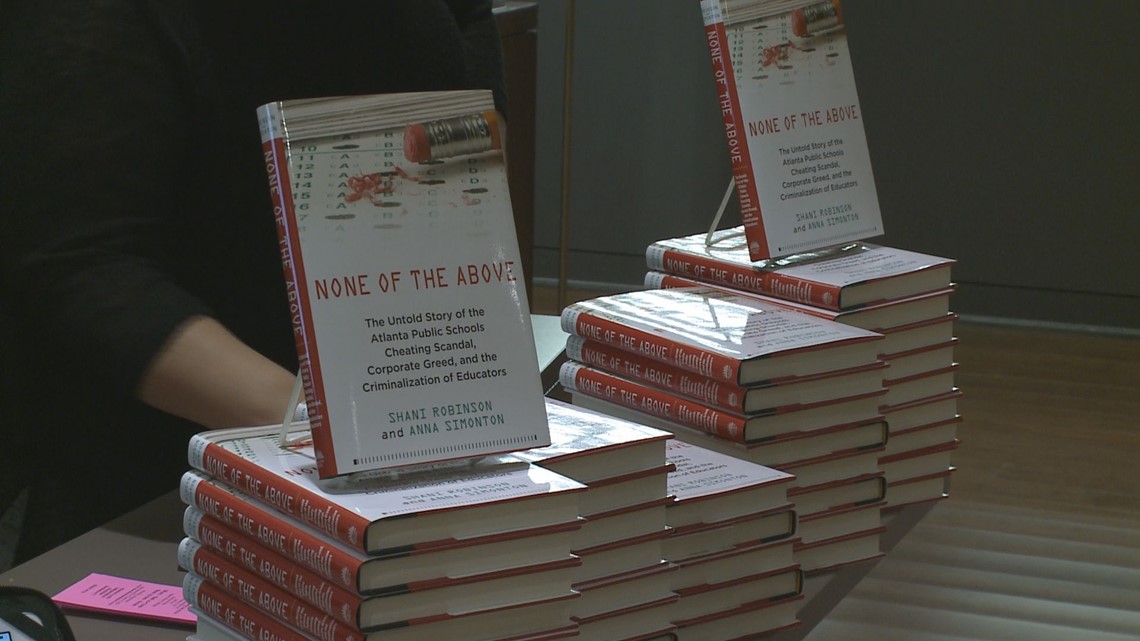 "Our trial was used to portray public education in a negative light and to portray it as failing," she said.
Robinson recounted the events that led up to the trial, calling it horrifying. She said her novel talks about who should be held accountable.
"I believe we were scapegoated," she claimed.
"Our children have been cheated in myriad ways, through the destruction of their communities, through under funding and privatizing their schools, and now through criminalizing their educators," she added.