The week before Thanksgiving, a couple in metro Atlanta received a knock on their door that has turned their lives upside down.
Jiri Emanovsky, a citizen of the Czech Republic who has lived in the United States for over 20 years, was detained by Immigration and Customs Enforcement officials for overstaying his visa. Emanovsky applied for his green card two years ago.
Emanovsky has been married to a U.S. citizen for four years. His wife, Renata Komarkova, said he has no criminal history.
"He's the most decent person you would meet," Komarkova said. "He's very kind, very generous, very loving."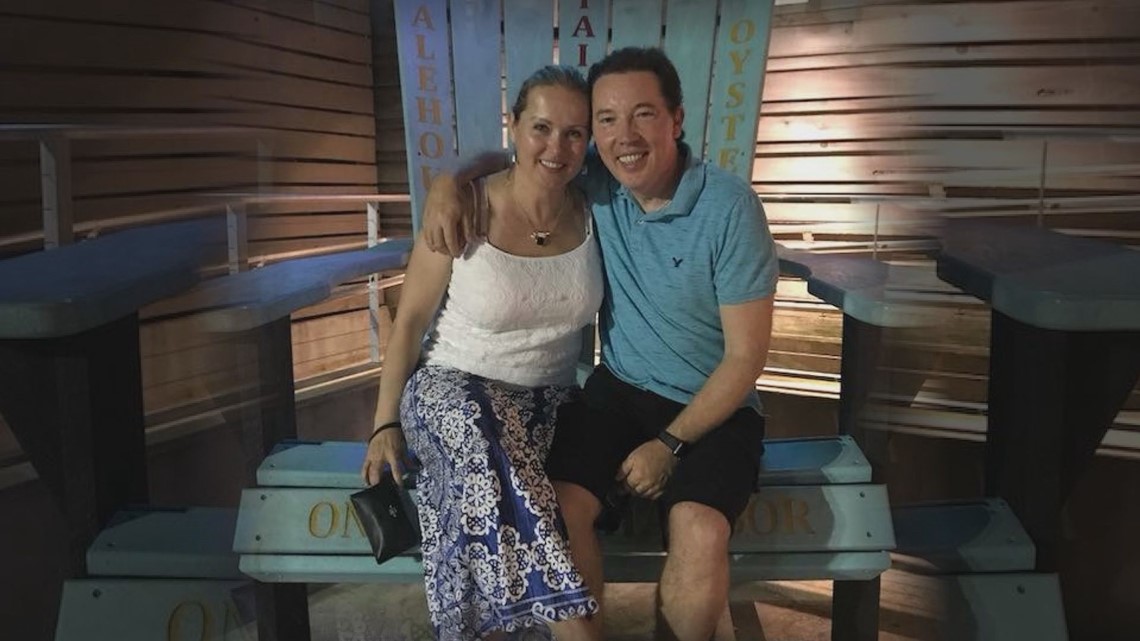 Now, he sits behind bars at the Irwin Detention Center after what ICE described as a "targeted enforcement action" at his home.
Komarkova said the ICE officials said they were police officers when they coerced him out of the home to detain him. She said they asked them about a bogus hit-and-run investigation, and once he stepped outside of their building, that's when they arrested him.
"We just woke up and were getting ready for work when we heard a really aggressive bouncing on our door," Komarkova said. "[The officers said], 'Hey, I'm a police officer, your car was in a hit-and-run accident. Can you please open the door? We need to talk about it.'"
The men behind the door were not police officers - they were ICE agents.
"My husband went downstairs and the next thing that happened, he was thrown against the car, searched for a gun and pushed into the car," Komarkova said. "I told them, like, 'I'm a U.S. citizen and he's my husband. We applied for a green card and there is no reason for you take him.'"
In a statement, ICE said Emanovsky entered the country legally but overstayed his visa, which expired about 20 years ago.
"Mr. Emanovsky legally entered the U.S. in June 1998; however, he subsequently failed to depart the country as required under the terms of his admission and has been unlawfully present in the U.S. since the expiration of his visa in December 1998. A federal immigration judge will now decide his case."
Emanovsky's attorney, Glenn Fogle, called the arrest unprecedented and highly unusual, stating that Emanovsky's green card application should have been approved at the same time as his marriage petition.
"It's deceptive for them to come out and say this is an immigration law violator, because he was following the law, they gave him a work permit and he was supposed to get his green card," Fogle said.
Komarkova said she was able to see her husband on Thanksgiving -- for one hour, behind bars, in the jail nearly 200 miles from their home.
He does not have a deportation order and has not been given a bond.
Emanovksy does not have a criminal history. But today marks the 15th day he has been behind bars for an overstayed visa - with no bond.
His attorney said the next step is a bond hearing.