DeKalb County's district attorney is explaining why a former nurse is charged with murder after the death of a decorated war veteran.
Earlier this week, a grand jury indicted two nurses and an aide on numerous charges related to the death of James Dempsey, a decorated World War II veteran. He died in 2014 while in the care of Northeast Atlanta Health and Rehabilitation.
Former nurse Loyce Pickquet Agyeman is charged with felony murder and neglect to an elder person; Wanda Nuckles also a former nurse, is charged with depriving an elder person of essential Services; and Mable Turman, a certified nurse assistant from College Park, is charged with neglect to an elder person.
PHOTOS: How a senior care facility failed Mr. Dempsey
Authorities launched a criminal investigation after an 11Alive investigation uncovered hidden camera video and court depositions of the nursing staff who responded to the 89-year-old. 11Alive obtained both videos in 2017 through public records requests after the family filed a lawsuit.
The video showed the three nursing staff members ignore Dempsey begging for help while he slowly stopped breathing.
The video shows the veteran calling for help six times before he goes unconscious while gasping for air. State records show nursing home staff found Dempsey unresponsive at 5:28 am. It took almost an hour for the staff to call 911 at 6:25a.m.
"We would not be able to prosecute this case without that video," said DeKalb County District Attorney Sherry Boston. "And those videos in my mind leave no doubt as to what happened in this case."
Boston said Agyeman is the only nursing staff charged with murder because she's the only person to whom Dempsey articulated that he needed help.
"Based on those facts and circumstances, we believe that Ms. Agyeman is the most culpable," Boston said. "She was aware that he was crying and asking for help and told him don't press that call button again. She was the first to know and had the ability to bring life-saving measures and did nothing at that point."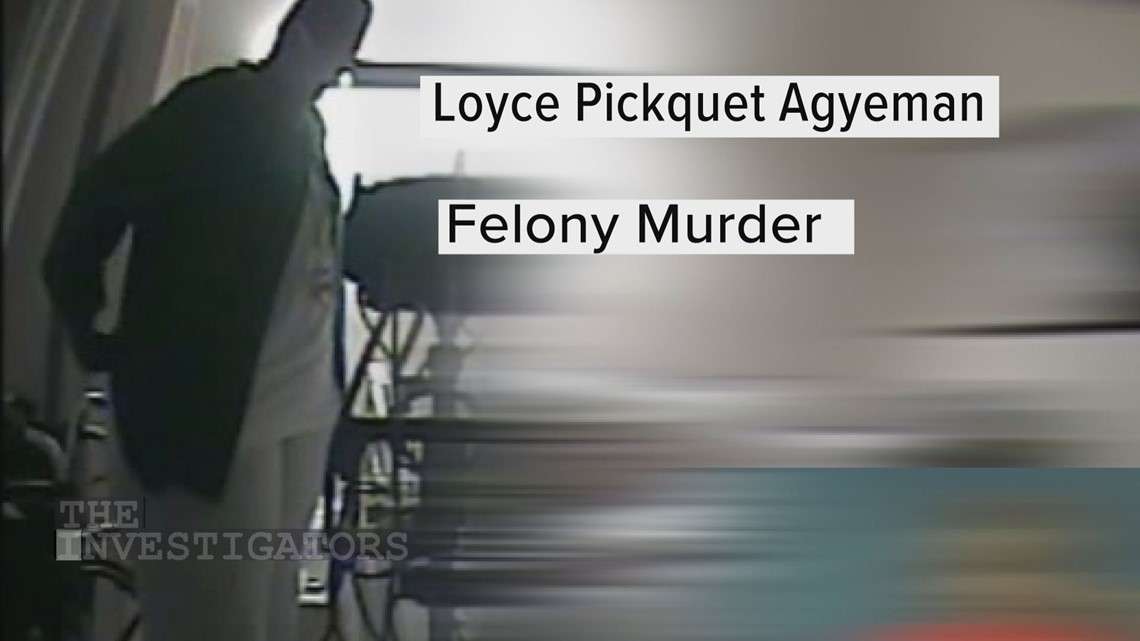 Boston said she thinks the charges will stand up.
"We would not indict the case if we didn't think we had the evidence to prove it beyond a reasonable doubt," she said.
The DeKalb County Sheriff's office says the nursing home employees have not turned themselves in yet.
Here are the charges and the possible sentence associated with each charge:
Felony Murder – mandatory life
Neglect to an Elder Person - one to 20 years, a fine of not more than $50,000.00, or both.
Depriving an Elder person of Essential Services- one to 20 years, a fine of not more than $50,000.00, or both.
Concealing a Death – one to ten years, a fine of not less than $1,000.00 nor more than $5,000.00, or both.