It's a violation of trust.
In Georgia, at least 15 educators have been charged with some kind of sexual misconduct this year with a student. The most recent, a Union County PE teacher accused of sleeping with a 15-year-old.
While these cases represent a small fraction of the teachers, coaches and administrators working with students each day, the ongoing headlines of arrests and convictions has left some wondering, why is it happening at all?
While no one tracks arrests or convictions, in the past three years, the number of certified teachers investigated by the Georgia Professional Standards Commission for Conduct, which includes accusations of sexual misconduct, has increased nearly 30 percent.
According to an open records request from 11Alive, the number of investigations remained steady between 2012 to 2014, with an average of 116 investigations each year. In 2015, that number began to rise and by 2016, it had jumped to 161. So far in 2017, there have been 140 investigations.
According to the Georgia Professional Standards Commission, code of conduct investigations are related primarily to inappropriate sexual relationships with students and abuse, but can also include providing drugs or alcohol to students. The GaPSC, says it has no way to know how many of those investigations led to disciplinary action.
DISHONNOR ROLL | Weaknesses found in system used to vet teachers
Many predators do go to prison. Almarcus Thomas was sentenced to 20 years for having sex with a 14-year-old in his classroom. Christopher Brown is behind bars for grooming a high school student for nearly two years, before finally convincing her to have sex at his house while his wife was away.
PREVIOUS | 'Epidemic' of teachers accused of having sex with students
Teachers accused of sexual misconduct in 2015-2016-2017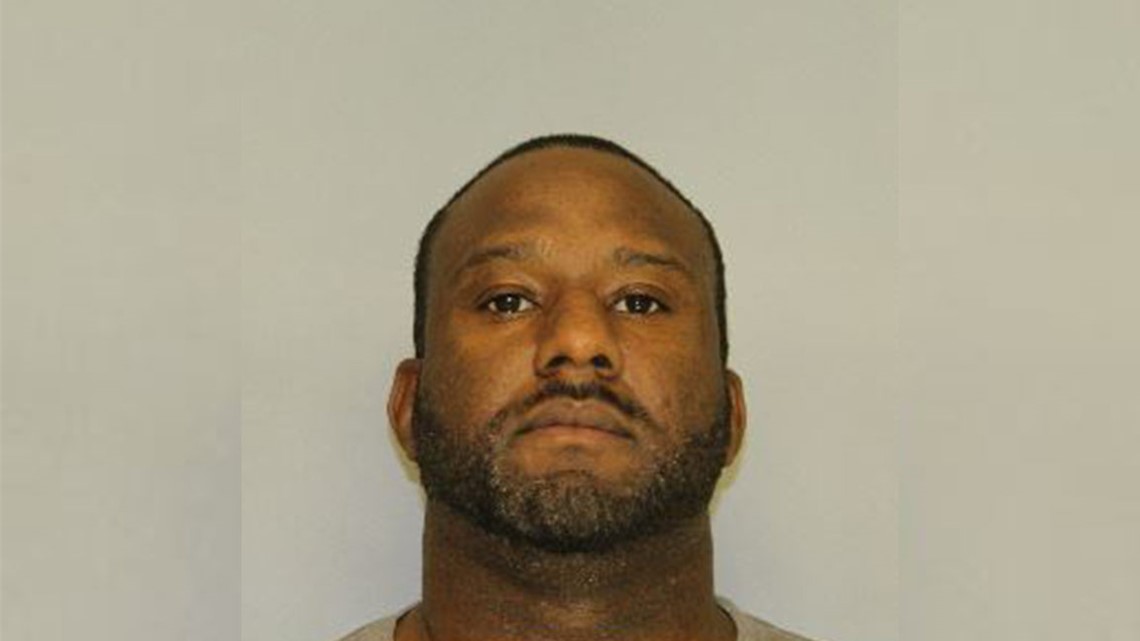 Christopher Gaba was only 15-years-old when he says a teacher forced him to perform oral sex. He says the teacher realized he was gay long before he did and used it to manipulate him.
"He stopped at the end of my driveway and watched me walk into my house and he knew that I would never, ever open my mouth because if anybody knew that secret about me or what I was holding inside, I would die at that time," Gaba told 11Alive's Rebecca Lindstrom.
It wasn't until other victims came forward nearly 40 years later to file a lawsuit against the teacher and school, that Gaba broke his silence.
"I never spoke about it with my parents, but I had to tell my 79-year-old mother what had happened to me," Gaba said, fighting back tears.
The pain is still real for Gaba and according to the Department of Education, that pain is shared by 7 percent, or 3.5 million kids, in school right now. They are students who say a teacher has touched them on their breasts or genitals, forced a kiss or made them have sex.
If the idea makes you squirm, Dr. Kevin Baldwin says that's the point.
"The impacts are so incredibly harmful," he said.
Baldwin is the director of forensic services at the Highland Institute. He says from poor grades to suicide, the impacts are documented and real. Studies have shown targets of sexual abuse withdraw from school, cut class, and let grades slip – sometimes intentionally to avoid the teacher.
"Even though the numbers may appear small, I don't believe they really are, and the cost to the victims is too high to ignore this problem," he said.
One of the students abused during the same times as Gaba did later commit suicide. And he admits as soon as the abuse began, his personality changed – the guy more likely to be in the glee club, was now trying to play football.
"My real person was -- was totally put away," Gaba explained.
Baldwin is often asked by the court to interview teachers found guilty, to help the judge determine their punishment at sentencing. He hypothesizes that some of the rise in misbehavior by teachers is made easier by today's technology.
"I think it's happening more often and in fact, it's being facilitated by the use of social media, by things like texting, by the fact kids have phones," Baldwin said.
Baldwin says studies show these days, 80 percent of children ages 12 to 17 have a mobile phone and nearly 90 percent are on social media.
Prosecutors say that's how art teacher Leslie Mosley built a relationship with his victim. They swapped more than 100,000 Facebook messages, even though Mosley was married with daughters of his own, close in age to the 14-year-old student he targeted.
Baldwin said it's time to study the ways predators build their relationships with students and set new guidelines. He pointed to a 2014 study the by the Government Accountability Office documented the ways in which the federal and state governments are failing students.
"They're failing to protect children from educator sexual misconduct," Baldwin said.
While he believes cell phones and social media sites are giving predators easier access, it's also the way many teachers are getting caught, as parents monitor their child's online activity. Right now, the burden is on parents to keep an eye out for red flags, or students to report, but there are things schools can do to prevent these situations.
While the profile of a predator grooming a first grader is different than a high school teacher that gets too close to a student, both happen in an environment where students are taught to trust. Studies have identified two main types of abuser:
Fixated (about 1/3 of offenders)
Target elementary and young middle school students
Tends to be sexually attracted to children and chooses the job to be close to them
More likely male
Well regarded by students and parents
Systematically builds of trust and grooming behaviors
Targets vulnerable children (single family households, lower income, low self esteem)
May have bounced from school to school, to avoid disciplinary problems from being reported
Actions are premeditated.
Opportunistic (about 2/3 of offenders)
Targets older (middle and high school) students
Emotionally needy. Takes advantage of situation, but not sexually fixated on children
Over connects with students. Wants to be seen as cool, listens to the same music
Typically married and in stable relationships. Often has a family of their own
Ability to control student helps to develop inappropriate relationship
11Alive surveyed metro districts and two private schools that had experienced an accusation of sexual misconduct within the past five years. Lindstrom asked about their policies regarding the use of technology, ethics and teacher training on the subject. Only four districts responded: Atlanta Public Schools, DeKalb, Fulton and Gwinnett Public School Districts. All confirmed policies in place related to acceptable internet use, child abuse and professional personnel ethics.
Atlanta Public Schools also sent a statement, which said the following:
The safety of our students and staff is a priority for the Atlanta Public Schools. All educators are governed by the Code of Ethics for Educators as delineated by the Georgia Professional Standards Commission. We take all allegations of sexual misconduct very seriously, and such allegations are reported to and investigated by the APS Police Department and the Office of Human Resources - Employee Relations, as well as the Division of Family and Children Services (DFCS). Every student is also provided information on how to report inappropriate activity. This information is included in our student handbook. It is located on pages 10 and 22 of the student handbook that is distributed each year. You can find it here.
Each year, all employees are required to take an ethics online training course that serves as a preventive measure and to ensure that our employees are well informed. Additionally, educators who are issued laptops are required to sign an agreement regarding acceptable use, and we have APS Board Policy IFBG that all must adhere to when using the internet. We complete thorough pre-employment background reviews that include national criminal history checks and reference checks. Our students are supervised at all times and the channels of communication remain open for employees, parents, and students to report any inappropriate behavior.
Meanwhile, these districts did not respond:
Carroll County
Cherokee County
Clayton County
Cobb County
Douglas County
Forsyth County
Henry County
Mt. Paran Christian School
Providence Christian Academy
Newton County
Rockdale County
11Alive also asked districts whether they use the principles of Crime Prevention Through Environmental Design, which seeks to create environments that deter situations like sexual misconduct. Of the four districts that did respond, none answered our questions directly, instead sending us links to policies that address some of the issues.
Below are some of the recommendations that could reduce opportunities for sexual misconduct. 11Alive did not find any districts systemically implementing these recommendations:
When hiring a prospective employee, call references not listed on the application and ask all references directly if they were aware of any concerns regarding alleged sexual misconduct.
Classroom doors should have glass windows and they should never be covered.
A staff person should be assigned to check classrooms at the end of the school day to ensure they're empty or track trends in students sticking around after class.
Before or after school tutoring should take place in a public or supervised location.
Establish consequences for teachers that fail to report suspicion of sexual misconduct.
Don't wait for complaints to become formalized and investigate rumors.
A parent or guardian should be copied on any communication sent by email or text directly to a student.
Notify parents that teachers are not allowed to communicate with students outside of district websites, so any inappropriate communication can be reported.
Set up a system to track complaints within a school and district to identify trends.