ATLANTA - Calling Hartsfield-Jackson International Airport the 'people's airport,' the new interim general manager promised a new era of transparency as he combats concerns with corruption in the contract bidding process.
On Tuesday, after less than 24 hours on the job, he began to meet with staff to start a review of the airport's procurement process. While Balram Bheodari anticipates putting in a new layer of review, he said he has full confidence decisions made in the past were ethical and legal.
More than a dozen retail and restaurant contracts were put on hold in 2017 after one of Bheodari's predecessors accused Mayor Reed of interfering with the bidding process. The allegations came after Miguel Southwell was fired but were withdrawn weeks later. That didn't stop the city council from expressing concerns and the U.S. Department of Justice from issuing a subpoena related to several contract bids.
"The airport is a city-owned entity. Politics is a way of our life," Bheodari said. "But one thing I am going to ensure the team is that we will be transparent to those that we have to report."
But the word transparency lost its meaning for many after Mayor Kasim Reed released more than a million documents in 2017, even though that subpoena wasn't included in them. The city council wasn't aware either having been alerted to its existence as it prepared to vote on the contracts.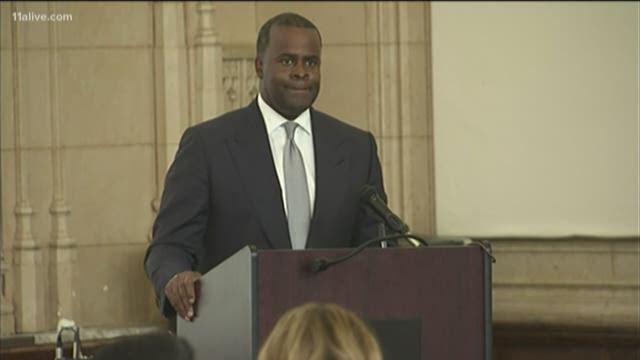 Even if the DOJ's investigation never leads to an indictment of criminal wrongdoing, Sara Henderson, executive director of the government watchdog group Common Cause, said it has already led to renewed questions about the relationship between city employees and vendors.
"They don't need to be involved personally, professionally, anything, with those airport contractors," Henderson said.
Airport deputy general manager Cortes Carter was let go after it was discovered his wife worked at another airport with a vendor who also had a presence in Atlanta.
Afterward, he told ethics investigators one of his interviews involved Reed's brother, Tracy, and two airport vendors associated with Hojeij Branded Foods. The vendors deny the allegation.
Hojeij won one of the lucrative contracts currently under review.
Another current vendor, Mack Wilbourn operates at least nine restaurant locations at the airport, such as Popeyes and Baja Fresh. It's not hard to find social media photos of him and Reed at fundraisers and charity events throughout his two terms as mayor.
In the early 90's Wilbourn was acquitted of federal corruption charges, but his business partner, Dan Paradies, went to prison for trying to manipulate airport contracts. His nephew now serves as CEO of Paradies Lagardere and together with Mack Wilbourn, their business ventures control nearly ten percent of all concessions at the airport as well as 15 vending machines.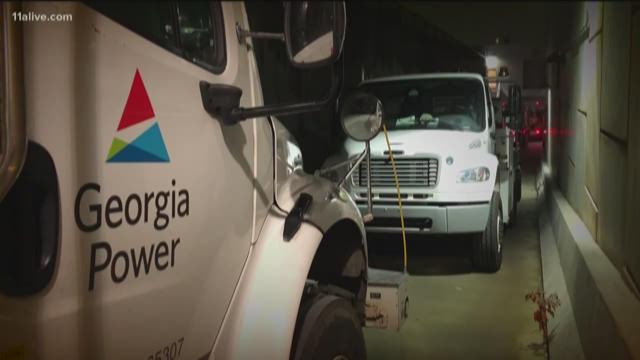 From friendships to campaign support, more than half of all companies currently doing business at the airport donated to Reed's campaign and at least a third donated to Mayor Bottoms. Henderson admits, there's nothing illegal about it.
"But the optics to the taxpayer and to the citizen is that person is buying favor by giving you this campaign contribution. So, I think pay to play has to be done with," she said.
Bheodari said anyone with a legitimate concern needs to bring it forward and have it investigated. Otherwise, it's time to move forward. He said he needs more time to evaluate whether the current concession contracts on hold need to be re-bid, but said he will make a recommendation to Mayor Bottoms soon.
What Bheodari does promise is integrity. He said he will execute any decision Mayor Bottoms makes as long as it's not, "illegal, immoral or will bring imminent danger to the organization."
11Alive reached out to Mayor Keisha Lance Bottoms' office on where she stands in her review of the city's procurement process and when she expects to hire a new procurement chief and permanent airport GM.
A spokesperson released the following statement saying, "We are in the midst of a thorough, deliberate interview process for a number of cabinet and leadership positions."