Blurred Justice: 'Hero' arrested after disarming gunman
Cobb County's criminal justice system led to one moment in time that defined both a hero and a criminal.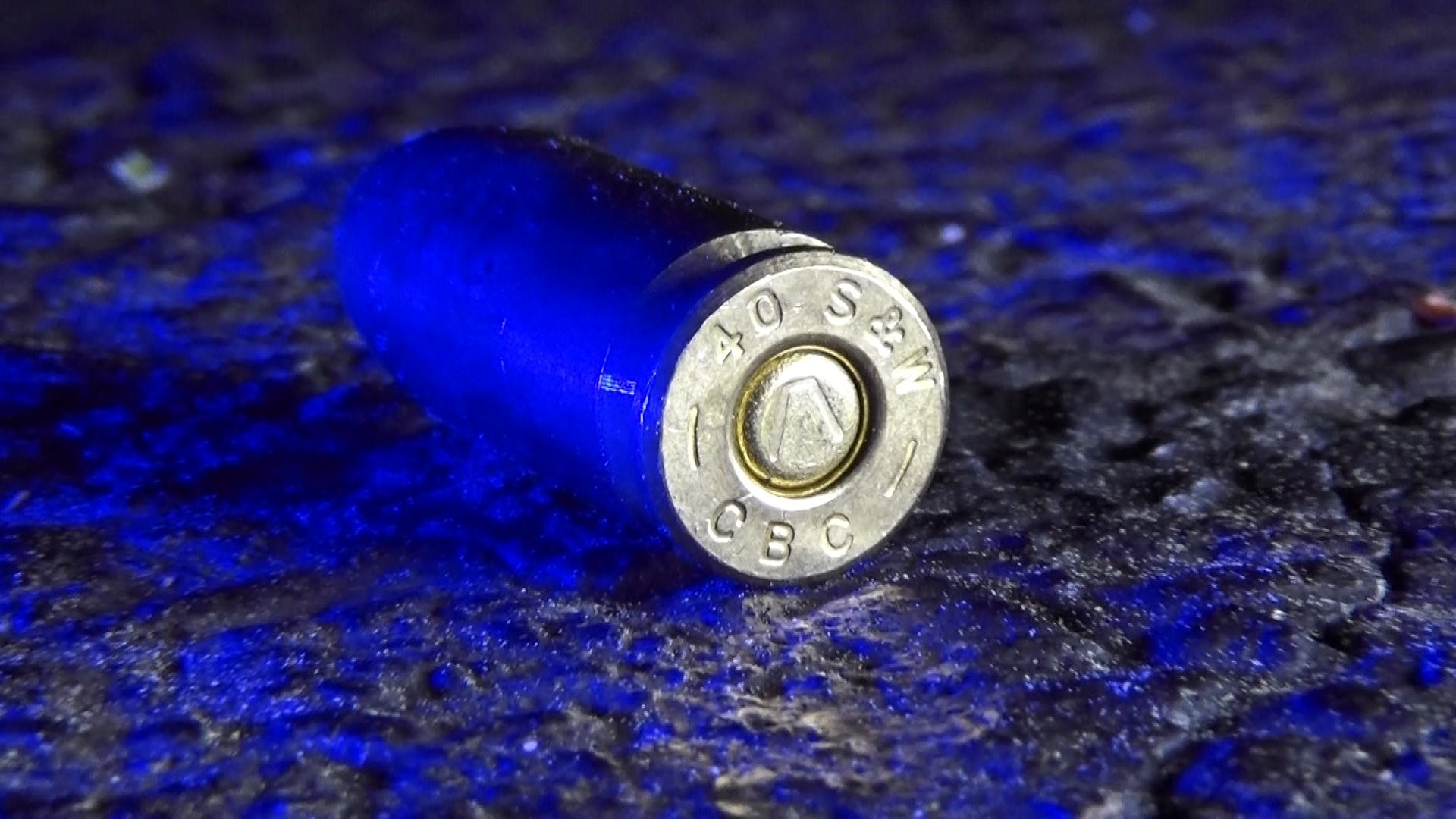 KENNESAW, Ga. – What would you do if a man in a bar parking lot pointed a gun at you and your friends?
Matt Solon, now 25, leapt into action, disarmed the gunman and whaled on him, making sure he was unable to further advance on him or his friends.
His swift moves seemed heroic to witnesses, but when police arrived, they arrested him. And, only him, that night.
Solon was handcuffed, put in the back of a Kennesaw Police officer's cruiser and charged with battery and possessing a firearm during the commission of a crime.
Solon told 11Alive investigators that he was saving his three friends, including a U.S. congressman's son from being shot—police officers on the scene, said he was an assailant who went too far.
The man who pulled the gun? He wasn't immediately arrested—but, already had charges pending against him that involved drugs and gun possession.
War veteran disarms gunman
:
A seemingly intoxicated man approaches two young couples in a parking lot outside Mazzy's, a Kennesaw bar, and pulls out a handgun.
One of the victims on the other side of the gun barrel is Army veteran and son of U.S. Rep. Barry Loudermilk, R-Ga., 25-year-old Michael Loudermilk. Next to him is 24-year-old Solon, friend and fellow Army veteran who served in Afghanistan.
With the gun pointed at him and his friends' direction and without hesitation, Solon leaps into action, charging the gunman, Dwight Cooper Jr., and disarms him.
As Cooper attempts to flee, Solon pistol whips him in the head, kicks his head, and calls 911 for help.
A call for help, confusion ensues
:
Cobb County 911 operator: "Cobb County 911, what's the location of your emergency."
Solon: "Hey, someone just pulled a gun on me."
Cobb County 911 operator: "Did he get shot?"
Solon: "No, he didn't get shot. I hit, kicked him in the face."
Kennesaw 911 operator: "Who has the gun?"
Solon: "I have the gun. It's disarmed. It has hollow points in it. It's a Glock."
Solon: "This guy asked for a cigarette. We told him we didn't have a cigarette. He's drunk, and he pulled a gun out on us. So, I disarmed him."
Solon: "The cops are coming. Yeah, the ambulance needs to hurry up. He's bleeding from the head pretty hard."
Cobb 911 operator to Kennesaw 911: "He was in an 86 [domestic argument] and a male pulled a gun on him. And he kicked that male in the face. The male's bleeding heavily, and he also has that male's gun now."
Cobb 911 operator to Kennesaw 911: "The person who had the gun originally no longer has the gun. The complainant took the gun from him after kicking him."
Kennesaw 911 operator: "OK, who's got the gun, Matt?"
Kennesaw 911 operator to Solon: "When you see an officer, you need to make sure he knows you're the one that's got the gun, and make sure he knows that you have put it down, OK?"
Solon: "Of course. I have it in my hand right here. It's disarmed."
Kennesaw 911 operator: "Where's the gentleman that's injured?"
Solon: "He's on the ground bleeding from the head."
Kennesaw 911 operator: "Can they put pressure on his head?"
Solon: "I hear… Yes, they're putting pressure on him right now."
He begins to hear several sirens as they echo throughout the dark city.
Kennesaw dispatcher to police/EMTs: "We have a subject that's armed, and active 29 for a fight."
Kennesaw dispatcher: "We have someone that's been…"
Ambulance service: "Y'all have units there?'
Kennesaw dispatcher: "We have them en route. We have someone that's been hit in the face, apparently. Not with the gun, but apparently during the fight."
Ambulance service: "But they do have a gun there?'
Kennesaw dispatcher: "Yeah."
Kennesaw dispatcher: "Apparently, they were in a fight, and somebody hit him in the face."
911 operator to Solon: "I want you to stand there, and I want you to put that gun on the ground, OK? Do not have it in your hand when they pull up."
Solon: "OK. It's on the ground."
911 operator: "OK. Tell them the gun's here and point to the ground, but keep your hands to where they can see them."
911 operator: "Alright, thank you."
Kennesaw Police officers pull up on the scene. As they get out of the car, one asks Solon where the gun—now on the ground—came from. With his hands in front of him on the trunk of his car, Solon attempts to explain.
"It came from him, bleeding from the head," Solon tells the officer.
"The guy bleeding from the head?"
Blurred justice: The 'hero'
Multiple sides to one story
:
At approximately, 2 a.m., on June 27, 2017 Solon and his girlfriend, as well as his friend, Loudermilk and his girlfriend, are chatting at their cars after exiting Mazzy's bar in Kennesaw.
They're saying their goodbyes before going their separate ways.
That's when Cooper approaches the group of 20-somethings.
But, no one in the group smokes.
Cooper becomes agitated and pulls a gun out of his pants.
His girlfriend tries to stop him.
But it's too late, and now, there's a gun pointed at Solon and his friends.
Trained by the military to act on a threat, he jumps in front of Cooper, tackling him to the ground. He hits him in the face, elbows him and takes the gun away from him. He uses the gun to strike Cooper in the head until he is on the ground—and no longer considered a threat.
While repeatedly hitting him over the head, the gun's clip falls out, and Solon grabs it from the ground. He quickly unloads the hollow point bullets and calls 911 on his cell phone.
After his call to 911, police arrive on the scene and Solon tries to explain how the night's events unfolded in a matter of seconds.
As police pull in, Solon, who's still on his phone, points with his other hand to the gun on the ground in front of him.
He then moves to the back of the car and puts his hands on the trunk.
"I'm the victim," he tells Kennesaw Police officer Mike O'Brien.
"I don't know who you are. I don't know who you are," O'Brien argues.
"I'm telling you who I am," Solon quips back.
"OK. Do you think people ever lie to the police? Is it possible?" the officer says.
"I could have got shot today," Solon pleads.
"Yup, me too. That's my job."
"I was in the military for six years. I think I know that," Solon reveals to the officer.
"Congratulations, sir," O'Brien remarks to his comment.
"I was in Afghanistan. I know exactly what danger is," Solon continues.
But, he is handcuffed, placed in the back of the police cruiser and arrested for battery, possession of a firearm during the commission of a felony.
Cooper is taken to the hospital.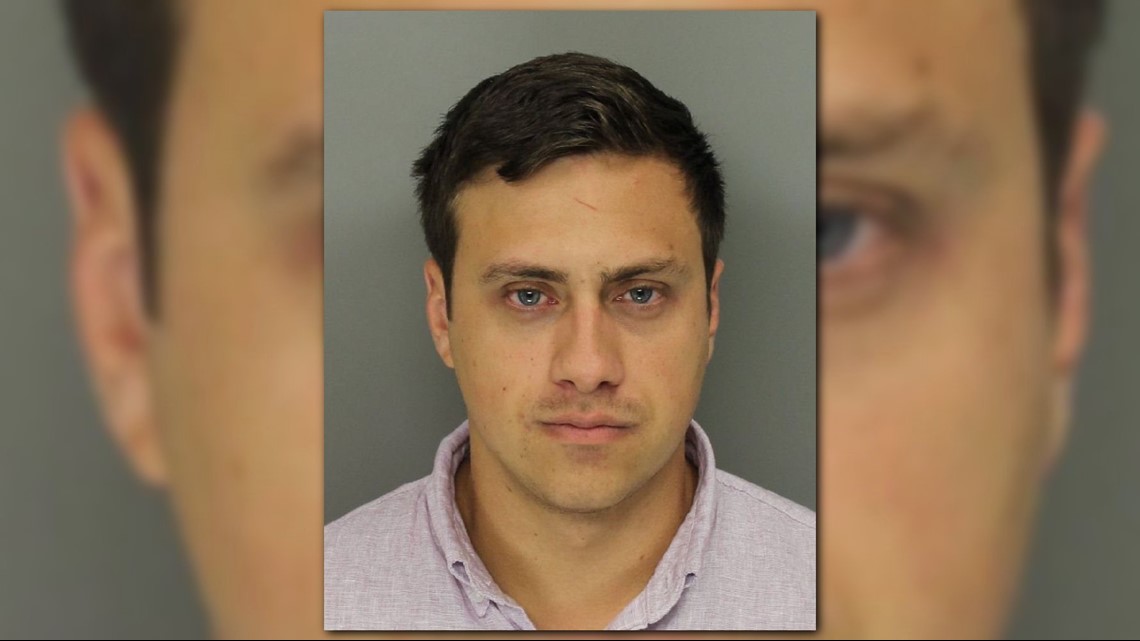 War hero charged with possessing firearm he nabbed from gunman
:
This is the officers' story.
Kennesaw Police officer Josh Hale arrives on the scene at 3940 Cherokee St., in Kennesaw, for a "fight in the parking lot." Dispatch has advised him that one of the subjects in the fight was armed with a gun.
Upon arriving, Hale observes a male with a dark object in his hand–it's Solon, holding his cell phone to his ear. However, dispatch informed him that he was the one with the gun.
He sees the black, semi-automatic weapon the ground, sans its magazine, while Solon is yelling out about disarming a man, and shouting about hollow point bullets.
As Hale approaches the scene, another officer secures Solon, while he observes three people around a man on the ground.
There is a large amount of blood pooling from his head.
The man is Cooper, and he is talking.
There are two other men standing near Cooper, who tell police they had no involvement. They are released from the scene.
O'Brien detains Solon with handcuffs–who continually disobeys orders to keep his hands out of his pockets and remain still until officers deem the scene as safe.
The conversation is recorded on his body camera.
"Don't go reaching in your pocket, man!" O'Brien demands of Solon.
"I'm not. I'm pulling my pants." Solon argues.
Another officer on the scene warns, "That's a good way to get thrown on the ground. Don't be stupid."
"I understand completely what's going on, sir. I understand completely. You're not exactly being cooperative either," Solon says.
O'Brien frisks Solon for any weapons. After finding no weapons, he places him in the police cruiser.
"Until we figure this out, you're being detained," the officer relays to Solon.
"Yes, sir," Solon complies.
"Did I do something wrong?" he begins questioning the officer.
"Have a seat. I don't know what's going on. We're trying to detain you to figure out what's going on. Does that make sense?"
"Yeah, but did I do something wrong? Did I do something wrong, or no?" Solon inquires.
O'Brien shuts the cruiser door.
Kennesaw Police Sgt. Horton arrives on the scene to assist in a "person armed" call.
O'Brien informs him that there is an unsecured pistol on the pavement nearby Hale's cruiser.
Horton picks up the gun and identifies it as a Glock model 23, .40-caliber pistol. He notices that the magazine is separate from the handgun.
He calls it into dispatch and places it in his cruiser, on the floorboard.
He locks the door and returns to the scene take photographs.
Hale interviews witnesses on the scene, including Michael Loudermilk.
He tells the officer that Cooper approached them and requested a cigarette, but when they told him that they don't smoke, he started to become derogatory towards the females. When Loudermilk and Solon told him to leave, he says, Cooper lifted his shirt and revealed a gun.
He removed the gun from his waistband and started waving in the air then pointed it directly at them. Loudermilk says that is when Solon lunged at Cooper and disarmed him.
Hale speaks to Cooper, who is intoxicated and slurring his speech.
The officer notices several cuts on Cooper's head and that he is bleeding profusely. Cooper is unable to recall what happened in the parking lot. However, he tells Hale that he has a Georgia Weapons Carry License, but does not have it with him.
Cooper is taken to Kennestone Hospital.
The officers on the scene spend about an hour trying to figure out what happened in that parking lot between a gunman, a "hero" and a congressman's son—while the combat veteran who disarmed the gunman sits alone in the back a patrol car.
"He's just back there because he's being uncooperative," one of the officer says to another, regarding Solon.
"That's why he's back there. I don't know who he is, what his deal is."
"Oh, he says, 'I saved everybody's lives. I don't know why I'm back here. Y'all aren't doing your damn jobs.' I'm like, 'Well, OK.'"
From inside the police cruiser, Solon spouts off at police.
"You know, you guys wouldn't even be out here if I didn't call you."
"Better off handling this myself."
"I mean I only saved their lives and stuff, no big deal."
"Get a f***king gun pulled on me. You know, just saved three people's lives. Disarmed the guy. Keep him there because they wanted to f***king run, and then I get thrown in the back of a f***king cop car."
Hale allows Solon to exit the police cruiser and removes the handcuffs from his wrists, and asks him what happened.
However, he begins to have an "attitude" towards officers on the scene.
"I had it under control, I feel like," Solon tells officers.
"You had what under control?"
"The whole situation," he says. "I had him on the ground. Had him taken care of, I called the ambulance. I had it disarmed. I mean, what else did you guys do, except put me in the back of the car in handcuffs."
"We come to a scene. There's a gun on scene. All I'm told is you're the last one to have the gun."
"I know that we have a person injured. I know we have a gun on the ground, and I know you're the last one to talk it [sic], and you start having an attitude with me," the officer says to Solon. "You start touching your pockets, and everything. I asked you not to, and you're like, 'Hey, I'm the hero' or whatever you were saying."
"OK, Sorry, sir," Solon concedes.
"That's why you got in the back of the car."
"I see your perspective," Solon says.
"We weren't here, so we don't know who had the gun," Hale explains to him.
Solon tells his story—stating that he struck Cooper in the head so that he would stay down.
Hale talks to Mazzy's manager who shows him the parking lot's surveillance video, they see what looks like the accused gunman, Cooper and his girlfriend stumbling over to Solon's group.
However, Hale was unable to see the gun in Cooper's hand, nor where it was pointed, in the blurry, black and white video.
After he watches the altercation on the video, Hale observes Solon walk away from Cooper to pick up what's believed to be the gun. He returns to Cooper and strikes him.
Cooper attempts to stand and walk away, but eventually falls to the ground.
After reviewing the video, Hale approaches Solon again, and again, places handcuffs on him and puts him in the backseat of O'Brien's cruiser.
"Did I do something wrong? The wrong thing? Solon questions Hale.
"What should I have done, then?"
"Call the police," Hale advises.
Solon is arrested and taken to the Acworth Jail where he is booked on a battery charge for hitting the gunman and a felony gun possession charge, for taking the gunman's weapon from him.
Cooper is arrested a few days later, once he is released from the hospital for the injuries he sustained during the altercation in the parking lot.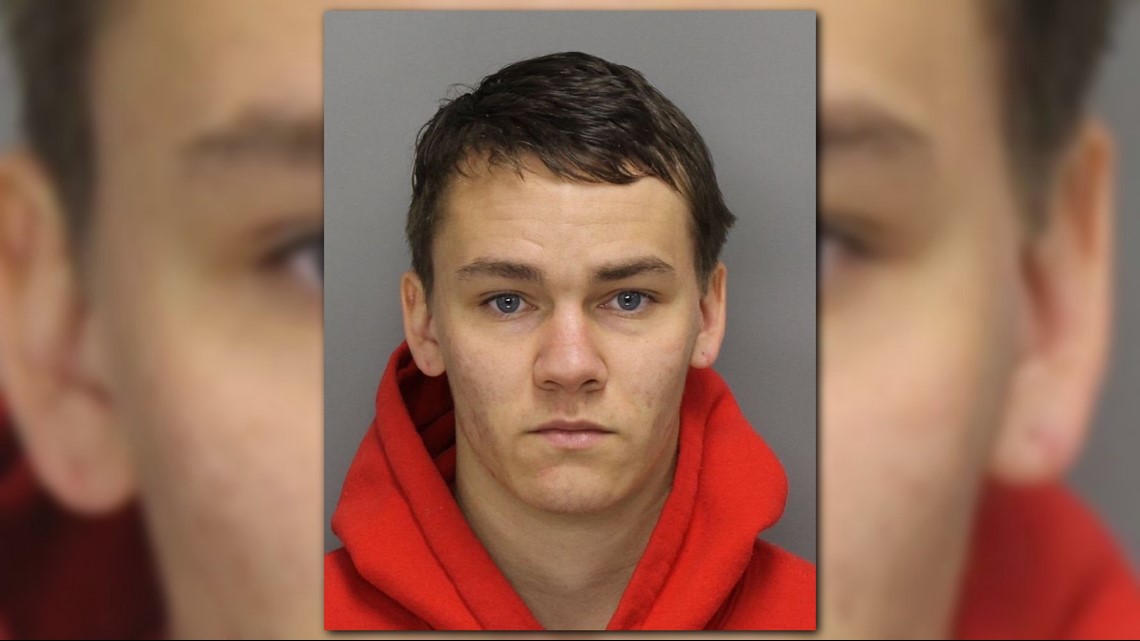 A 'hero' and a criminal?
:
Kennesaw Police Chief Bill Westenberger stands by his men and their actions.
However, Westenberger admits to the irony that the only person to call 911 that night was also the only one to be arrested on the same night.
"There is an irony. And I appreciate him for what he did that night, and I appreciate him for calling us, but it doesn't take away from that part two of the incident, and that's where he was charged," he said.
Police say Solon's action after disarming Cooper was a punitive attack, one that split open his head. And that is why he was arrested.
"There are two different incidents that was occurring. There was an incident where he protected himself and the people he was with. And I commend him for that. Then part two is where he took action beyond that, and that's where in my review of it he did cross the line," Westenberger said.
District Attorney Vic Reynolds released the charges against Solon, stating:
"Insufficient evident to prove guilt beyond a reasonable doubt. The above-named individual acted in self-defense and in the defense of others by disarming and subduing an individual who approached him and then proceeded to brandish a firearm."
U.S. Rep. Loudermilk said that he had nothing to do with his son's friend's charges getting dismissed. However, he remains perplexed that the arrest occurred at all.
"It seems like it was the right decision and I remain puzzled by the initial charges," he said in a statement to 11Alive.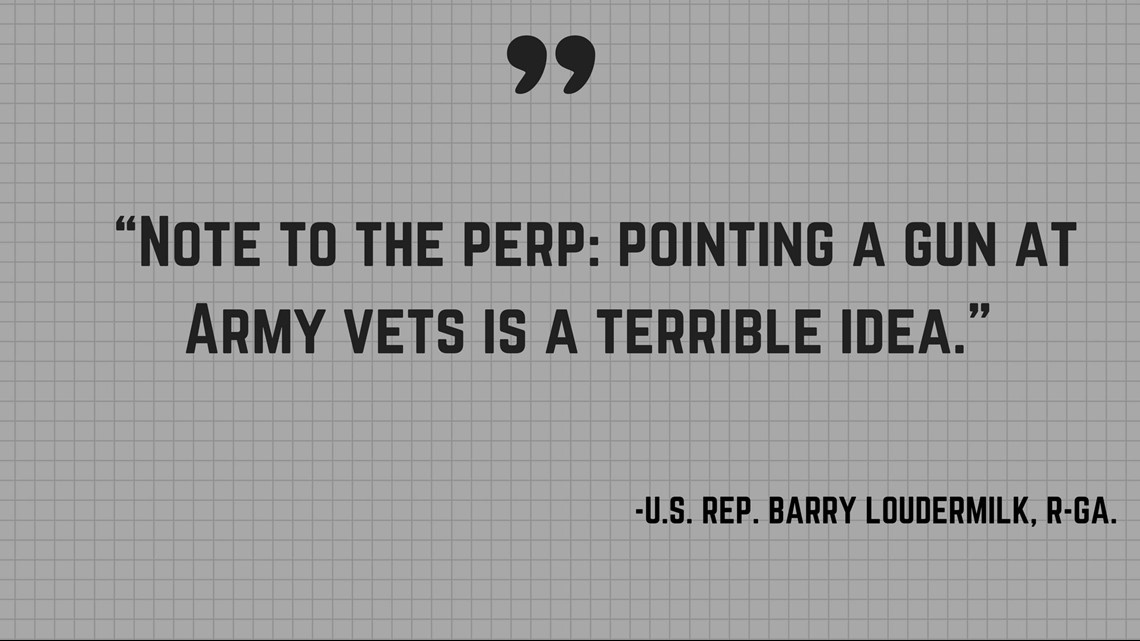 Gunman was awaiting trial on felony gun, drug charges
:
On April 22, 2017, Cobb County Police found Cooper passed out with his foot on the brake and his car in drive, at an intersection.
Officers located a loaded 9mm handgun in his car's center console, along with scales and a jar full of marijuana.
He was arrested and charged with having an open container, DUI, felony possession of drugs with intent to deliver, and possession of a firearm during commission of a felony.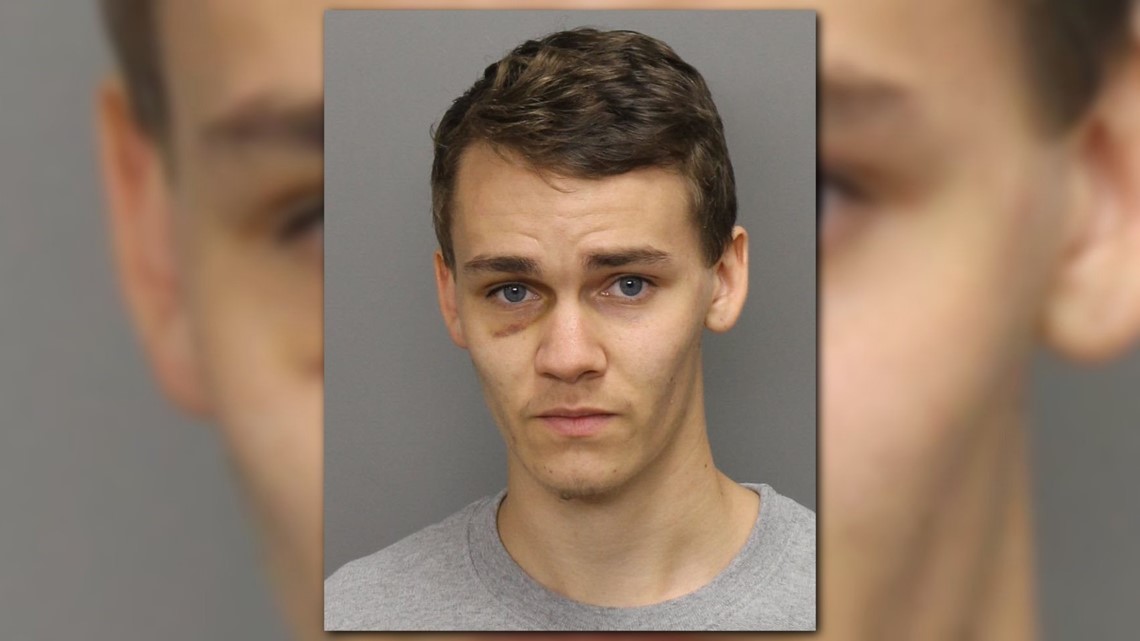 Cooper's bail restrictions did not prohibit him from possessing firearms while he was on bail for felony gun charges.
The June disarming incident in Mazzy's parking lot happened between the time the gunman was arrested in April and indicted on Aug. 17, 2017.
While in court for those charges in January 2018, Cooper pleaded guilty to a felony, but petitioned the court to allow him to "sell" the gun he was carrying to his own attorney for $1—since felons cannot own a gun.
According to court documents, the judge ordered Cobb County to release the handgun and the gun used in the pending case involving the June incident.
Since that $1 purchase, Cooper's defense attorney returned the Glock to police. And, it once again, has been booked into evidence.
Cooper is awaiting trial on multiple charges related to the parking lot incident, and he is on probation for April's felony drug conviction.
But, now, Solon worries every time he sees a police cruiser in his rearview mirror.
"They're going to see this when they run my plate that I've been arrested before," he said.
"For a gun-related charge… And they're going to think in their head, 'Oh this guy just had a good lawyer, he got off it.'"
Cooper did not respond to our requests for an interview.