EDITOR'S NOTE: This version of this story is optimized for mobile devices. For an enhanced experience on desktop, click this link.
From daddy's little girl to murder victim
COVINGTON, Ga. – With her eyes closed tight, Caliyah McNabb sleeps soundly wearing a teeny, pastel-colored cloth cap, which envelopes her delicate head. Her tiny, pink fleece onesie, with happy, brown, bow-wearing bears, is snapped into place and zipped up to her porcelain-like face. Stitched to the left of her outfit, is a brown label with pink letters: "Daddy's Girl."
It's one of the only photos the 2-week-old baby's family has left of her after police found her dead in the woods in Covington, Ga., on Sunday, Oct. 8, 2017. She was found wrapped inside a blue cloth underneath a log about a quarter of a mile from where the McNabbs lived in the Eagle Point Trailer Park, Newton County Sheriff's Capt. Keith Crum said.
After reviewing her body, the medical examiner revealed on Tuesday, Oct. 10, 2017 that she had died from blunt force trauma to her head.
Her 27-year-old father, Chris McNabb was charged the next day with malice murder, felony murder, aggravated battery and concealing a death. Months later, her mother, Cortney Bell, is also charged with murder in the death of her daughter.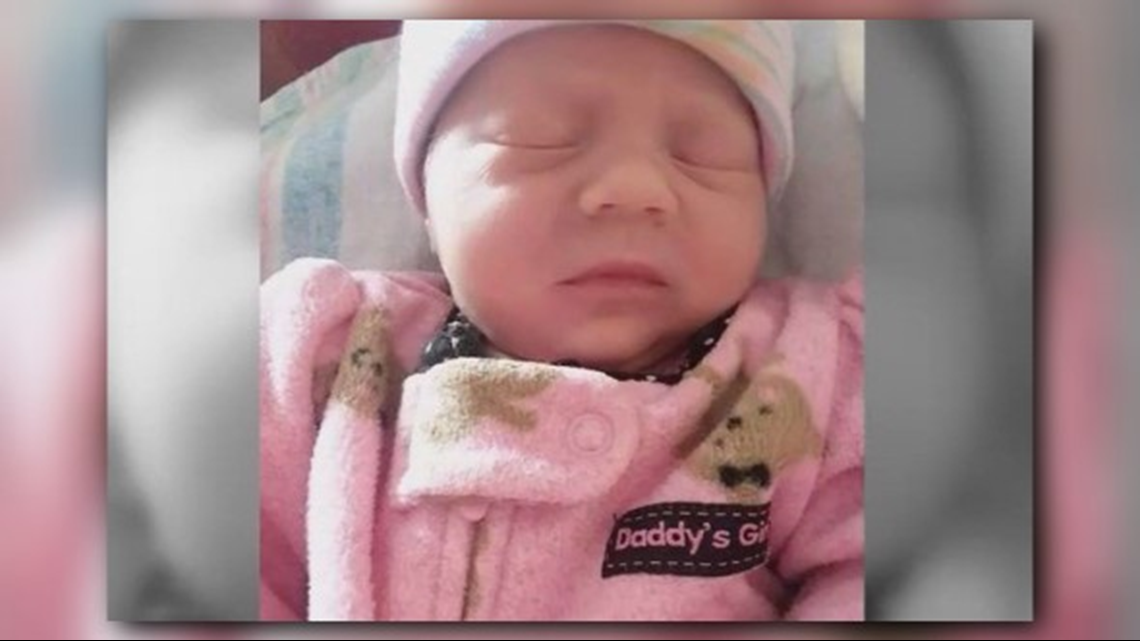 How did Chris McNabb get to the point where, police say, he killed his infant daughter?
According to an extensive amount of records, his criminal career began when he was 14 years old. It was a precursor to more than a decade of running away, stealing and assault - tragically ending with allegedly killing his daughter.
2004 | A checkered past begins to surface
Dec. 27: Chris is investigated for an altercation in Cartersville, Georgia
2005 | Running from problems
June 29: He is charged with criminal trespassing, stolen property in Cartersville.
July 7: Chris's father, Michael, reports his 15-year-old son as a runaway. He's found at the Best Western on GA 20, room No. 317. Police return him to his father in Cartersville.
July 12: Police respond to his Cartersville home and he is charged with criminal trespassing and damage to private property after Michael calls the police for a domestic violence offense. He tells police that after his son stole a pack of cigarettes from him, he found him asleep on the couch. He relays to police the history of their incidents with him and says that Chris refuses to listen to them or follow the rules. This call followed an altercation in which Michael says that he had to tackle his son to stop him leaving after he ran out of the house. He tells police that Chris punched the kitchen wall, leaving a hole.
Chris tells police that his dad hit him with 20 times with a closed fist and beat him with a belt. When he removes his shirt for the police, they observe no visible injuries.
July 19: At 3:45 p.m., police are dispatched to Chris's Cartersville home on Brandon Ridge for a home burglary, forced entry and a runaway after Chris's stepmother, Crystal Abitz, calls to report him.
She tells police that Chris forcibly entered her bedroom, which was dead-bolted, and stole more than $7,000 in jewelry from her dresser.
Michael, 39, tells police that they put the deadbolt on the door because, the week prior, Chris had stolen $315 from his wallet, left via cab, bought marijuana and got a hotel room.
Oct. 26: His dad reports him for running away again. He informs the officers that his son is also on probation. He did not know where Chris was.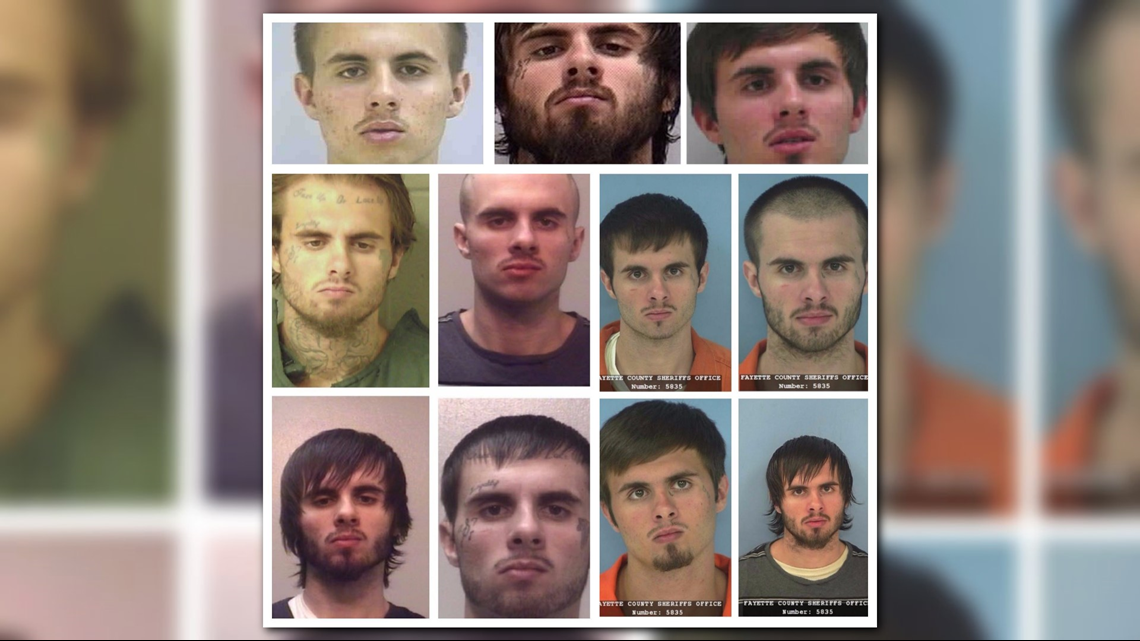 Dec. 4: Chris is reported to the police for running away for the fourth time in 5 months. He cut off his ankle bracelet and fled. His 26-year-old stepmother informs the police that he called a cab company prior to leaving and frequents The Crown Inn and Guesthouse Apartments.
2006 | Violence begins
Sept. 11: Police respond to the family's new home on Hills Creek Drive in Taylorsville, Ga. where Michael claims that his son charged and pushed him onto the couch. Chris is charged with battery/simple battery, family violence, runaway.
2007 | Stealing cars, ramming fences
June 7: At about 11:30 p.m., 17-year-old Chris is arrested and charged with two counts of theft by taking, criminal trespassing, larceny theft, criminal damage to property, entering automobile, theft of automobile, invasion of privacy-criminal trespassing, damage to property-business and larceny theft-articles in vehicle--after an employee investigated a loud noise on the business's premises.
Police uncover that Chris has rammed a 2006 white 4-door Ford F-350 truck through the business's chain link fence, stealing the vehicle.
June 18: Police are dispatched to a Taylorsville business at 11:23 p.m. after, according to the security guard, Chris tried to run him over with a 1989 Ford truck after driving through the fence.
He is charged with theft by taking, criminal trespassing, criminal damage to property, theft of automobile, invasion of privacy-criminal trespassing and damage to property-business.
June 27: Just before 11 p.m., police are dispatched to Woods Fabrication on GA 13 in Taylorsville where they report a burglary. The owner, Ricky Woods, arrives and indicates his frustration because, he says, it's the fifth break-in in a small timeframe. They identify the culprit. It is Chris, who breaks into the garage and steals a 1964 white Buick Skylark and crashes it through the facility's gate.
Police arrest Chris and charge him with burglary, criminal trespassing, criminal damage to property, theft by taking, burglary-forced entry, invasion of privacy-criminal trespassing, damage to private property and theft of automobile.
June 30: Chris is charged with burglary, theft by taking, burglary-no forced entry and larceny. At 9:12 a.m., the following day, police respond to a complaint that there is a suspicious vehicle that drove through his front yard and then across the street.
Police are able to identify the car's owner in Cartersville, who tells police that Chris was at his home playing music when he told him to leave and went to bed - leaving the basement door unlocked.
The car owner says that he noticed that his car wasn't there when he woke up; furthermore, that it had been stolen from the driveway the night before along with a PlayStation 2.
July 1: At 10:13 p.m., Bartow County Sheriff's deputies arrest and charge Chris in Taylorsville, Ga. for burglary and forced entry at Woods Fabrication, again. He is captured on the company's security cameras and police escort him to Bartow County Jail.
2011 | Chasing a criminal
Aug. 2: Chris, 21, is released from prison 5 weeks before.
A Coweta Sheriff's deputy responds to a call regarding a damaged, stolen vehicle - a 2007 Ford Escape. The car thief is Chris and he is missing from his bedroom.
At 12:15 a.m., a Fayette County sheriff's deputy is sitting in his cruiser on eastbound GA 54 when a blue Ford Escape, traveling north on GA 85, turns left on GA 54 heading west in the eastbound lane. The SUV then abruptly turns right into a parking lot behind the Old Courthouse Tavern.
When the officer attempts to make a traffic stop, the driver guns it, reaching speeds of 68 mph. The driver then jumps out of the moving vehicle and flees on foot.
Deputies pick him up and take him into custody around 2 a.m. on GA 54.
Sept. 2: On Aug. 23, Chris violates his probation and is arrested a few weeks later.
2013 | Pushes back to authority
Dec. 8: While serving time in the Fayette County Jail, Chris is asked to gather his belongings and enter a cell for lockdown. He refuses and tells the officer that he refuses to go anywhere.
The officer calls over his radio a "failure to comply" and a sergeant and detention officer arrive to assist. Sgt. Thomas Lowery attempts to gain control of Chris and grabs his wrist to put the handcuffs on him when Chris pulls away making Lowery fall. The officer tackles the unruly inmate, forcefully dropping him to the floor.
Chris is escorted out of the jail unit and charged with obstruction of an officer.
PHOTOS: Chris McNabb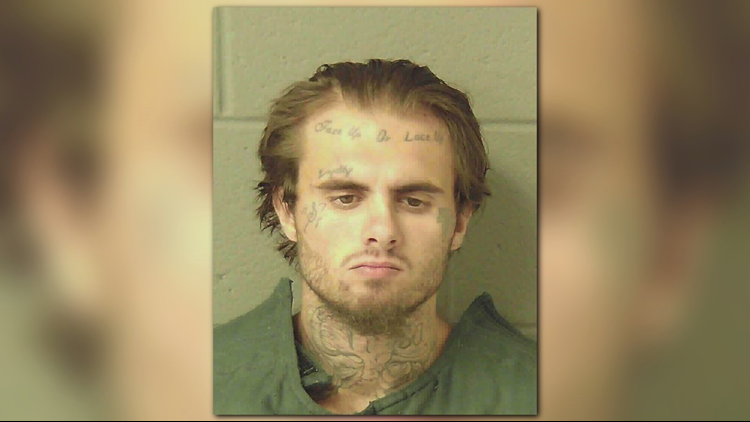 2017 | A new start, a final arrest
Sept. 23: Caliyah is born premature weighing in at just 5 pounds.
April 6: Chris is arrested for a probation violation.
Caliyah is last seen by her mother, Cortney Bell.
Bell discovers that Caliyah is missing.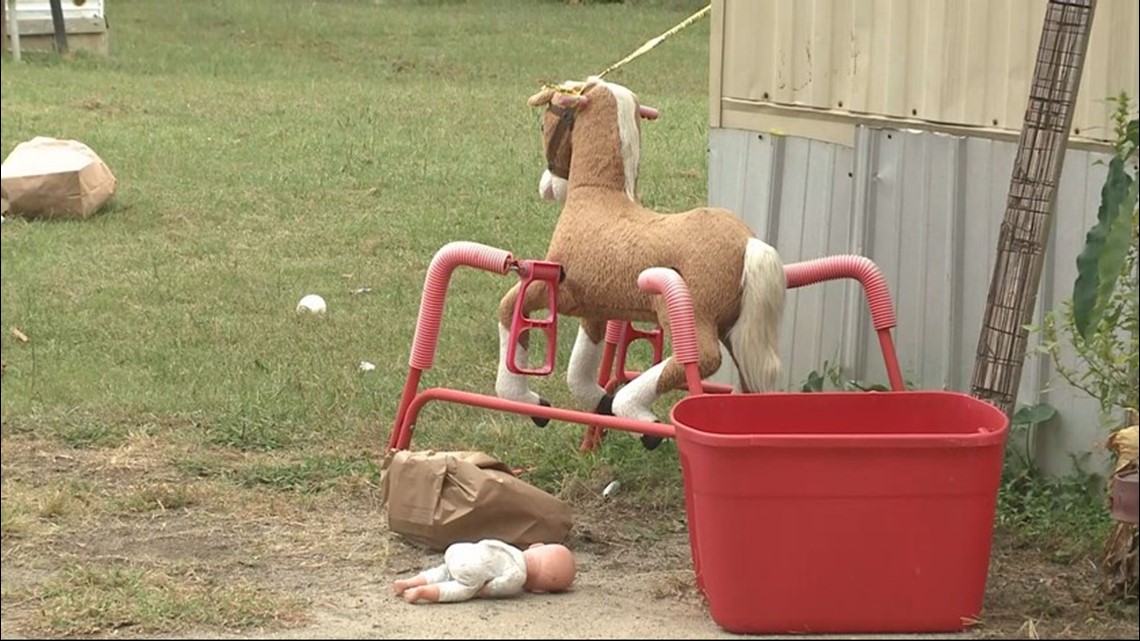 911: Newton County 911, what's the emergency?
Bell: I just woke. My daughter woke me up on the couch. I have a 2-year-old and a 2-week-old, and my 2-week-old is not in her sleeper. Her "passy's" on the floor.
911: She's not in her sleeper?
Bell: She's not in her sleeper. She's not here. I've looked everywhere. I looked in her clothes and everything.
911: Do you think somebody took her, ma'am?
Bell: My child said, my 2-year-old said she's gone. And I looked everywhere in the house. I don't know another possibility.
911: OK, you said you were sleeping and you woke up and she was gone?
Bell: Yes. My 2-year-old came and woke me up. I was sleep on the couch.
She screams for her baby.
911: How old is she, ma'am?
The 911 operator rapidly types on her computer on the other line.
911: Who else would have come in your house?
Bell: I... I mean... As far as I know, nobody would of came in my house... My 2-year-old said papa, but I called my dad and I called my grandparents, but they don't have her. My dad's on the way here now.
Bell's voice begins shaking more noticeably and her emotion starts to peek through the phone.
911: All right, how long have you been asleep?
Bell: Umm.... The last time I woke with her was... I guess around 5, maybe.
911: So, you were asleep since 5 o'clock?
Bell: Yes, I didn't mean to sleep on the couch. I sat down for a minute after dealing with her all night.
911: So, could you tell that someone had been there? Is her blanket there or gone?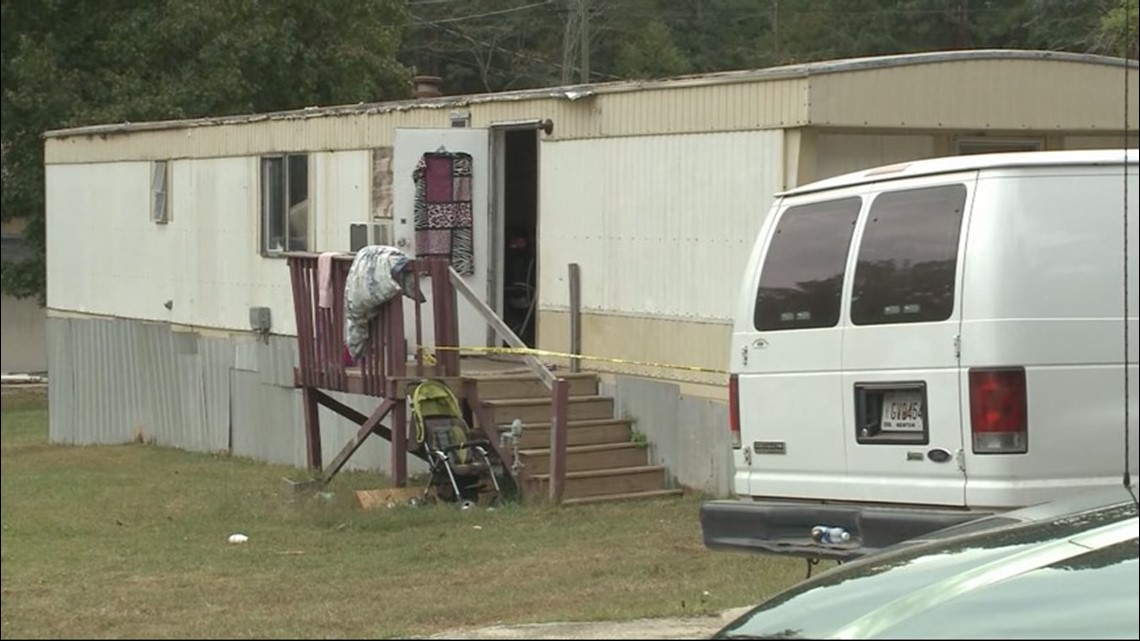 Bell: Um, her blanket is gone, her "passy" is here on the floor. Her blanket's not with us. I don't know where -- I mean, I guess... I don't know... I guess it's with her.
Bell: And I have clothes in totes, but I've looked all in them, and she's not here.
The young mother begins crying harder with each passing question -- the fear and panic in her voice keeps the operator on track, asking questions as she dispatches the police to her trailer.
911: Is there anything else missing, like a baby bag that she would have or anything else?
Bell: No, her bottle's here on top of my shelf.
911: What about anything else that could be gone that could be hers that could have possibly gone with her?
Bell: Um... No, nothing else. Just her and her blanket.
911: The only thing that's missing is her and her blanket?
911: You didn't talk to the dad? Or her grandma or anybody else?
Bell: Her dad was here -- her dad's just left. He's walking around the car looking for her. My 2-year-old. I asked someone to come and take her and he said yea, but I - she's 2, so I can believe that or not.
911: Did you look through everything, like under the bed?
(Bell yells out again) "Caliyah!"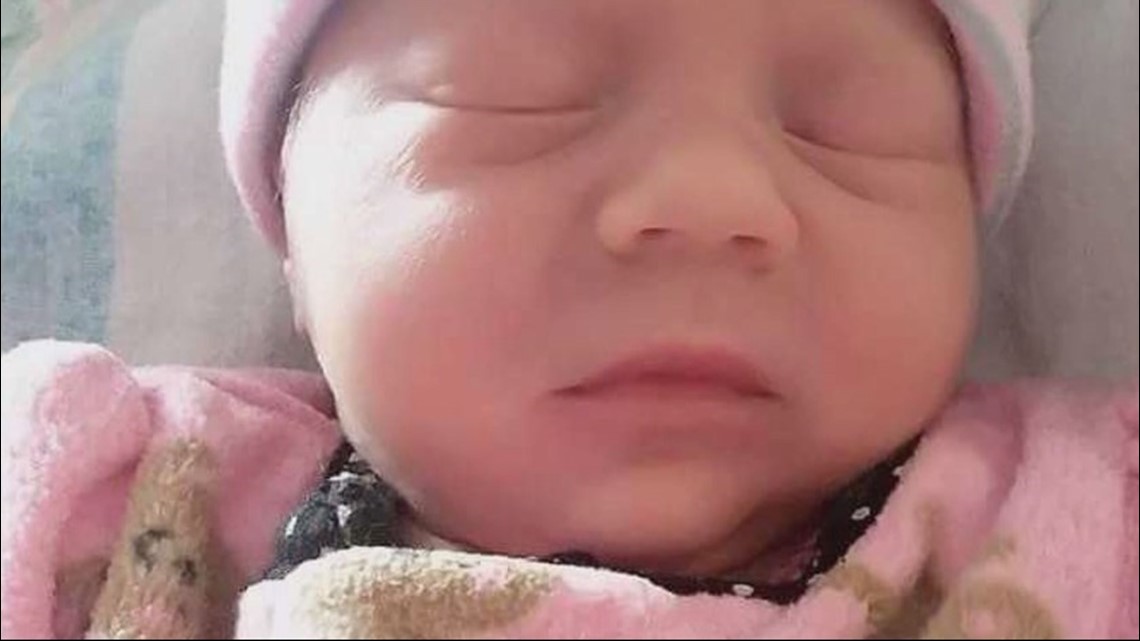 911: What's your name, ma'am?
Bell: Cortney Bell. C-O-R-T-N-E-Y, B-E-L-L.
911: Alright, so, you and the dad both - I'm just trying to get the understanding to let them know on the questions they're asking me. You and the dad were both asleep or he just came back home?
Bell: No, me and him woke up together; she woke us both up together.
911: OK, the 2-year-old woke, uh, y'all up and told y'all that the baby was gone?
Bell: She was kind of freaked out. I mean, I don't, I don't know. Because she was just standing there beside the couch in the corner and I told her 'come here,' and I told my baby's dad to go check on Caliyah, and he was talking about, "She's not here; she's not in here!"
The search for Caliyah begins.
"I'm trying to take care of my kids and my mind is wrapped around what happened could this have happened," Caliyah's aunt, Megan Sorrells, said. "I went through this house and tore this house to pieces. Dirty clothes, cabinets, refrigerators, freezers, toilets ... I even climbed up under this trailer because I finally got to thinking the worst has happened to this little girl."
"I looked in all these garbage cans," Sorrells said. "You shouldn't have to go to a garbage can to find a baby. I know this is crazy but, I mean, it's just crazy to think someone came in this house in the middle of the night and took her."
"It's getting harder because I really hoped to hear something. I was hoping she would be found."
Police canvass the area and utilize a search dog in an effort to track the baby's scent.
Both Chris and Bell voluntarily go to the Newton County Sheriff's Office for questioning and are released without charges. Deputies interview both parents and other relatives.
Caliyah is found in a wooded area. The baby's lifeless body is discovered about 250 yards northeast of their home, just before Henderson Mill Road under a log inside a drawstring bag, according to Crum.
At some point prior to locating her body, Chris had allegedly struck her "with an unknown object" which seriously disfiguring and damaging her skull beyond repair according to the arrest warrant. Upon retrieving her from the bag, police find that her small body is swaddled in a T-shirt and blanket -- materials later identified as Chris's belongings.
The Newton County Coroner's Office takes Caliyah's body into custody for the autopsy at the Georgia Bureau of Investigation headquarters in DeKalb County.
After her daughter is located, Bell is escorted to police headquarters where she gives a statement.
Chris McNabb is seen "acting erratically" at a Covington Chevron gas station just off GA 36. Julie Hannah is the clerk on duty.
He enters the gas station's convenient store rambling and answering questions no one is asking him -- and without provocation.
"He just said, 'I didn't do it; I didn't do it; I didn't do it.' I said, 'You know what, I'm not from Covington, I don't know what goes on in Covington. I have nothing to do with it.' And he said, 'Well, I didn't do it.' He started screaming and hollering and acting kind of crazy. As he went to the door to walk out, I just picked up the phone and called 911," Hannah said.
While helping her customers, one reveals that deputies are looking for the man.
Chris is inside a vehicle when he learns that his daughter's body has been found -- when he allegedly jumps out of the vehicle at the intersection of GA 36 and Covington Bypass Road, and flees on foot -- a familiar method of operation for the young father.
October 9: The GBI conducts an autopsy on Caliyah.
Oct. 12: He makes his first court appearance and the judge denies his bond.
UPDATES: This story was originally published in October 2017. Below are some updates to the case: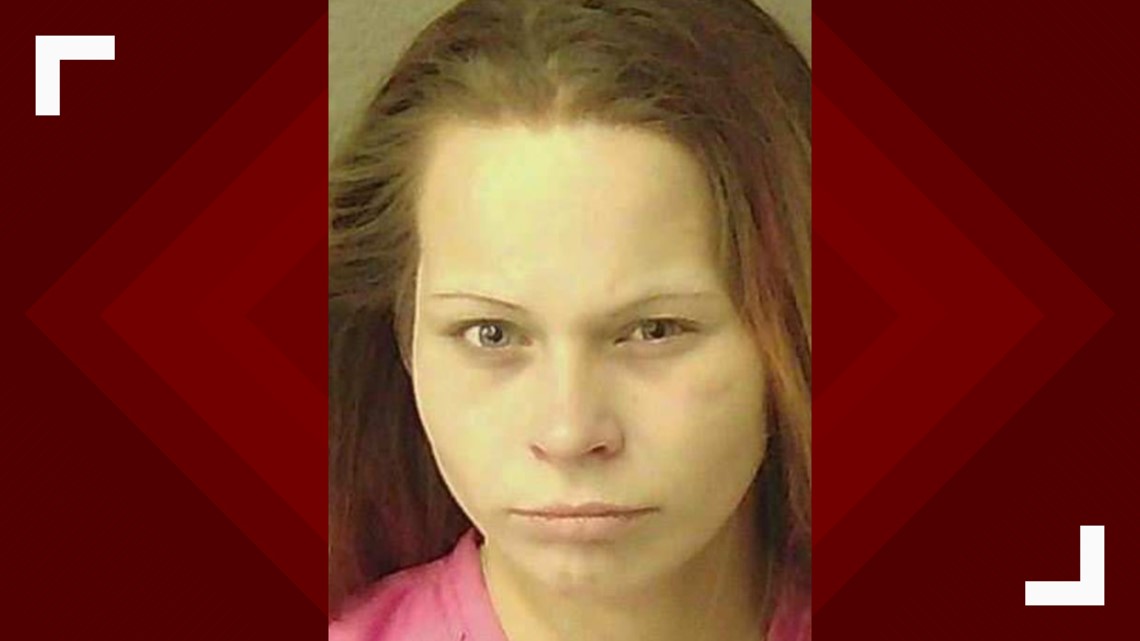 2019 UPDATE: The trial of Chris McNabb and Cortney Bell is scheduled to begin the week of May 6, 2019.