Editor's note: For those who wish to view the above video with close-captioning: On a desktop, once the ad finishes playing, hover over the player and press the white "CC" button. On a mobile device, tap on the player and press the white "CC" button.
Numerous employees with disabilities at the Centers for Disease Control and Prevention tell 11Alive the health agency repeatedly discriminates against them, often not providing reasonable accommodations to do their jobs.
Current and former employees are speaking out after someone at the CDC inadvertently disclosed nearly a 950 discrimination complaints with 11Alive this past May. The employees feel the disclosure gives them a license to discuss complaints, typically hidden from the public.
One of those employees includes Kim Pittman, a 15-year veteran at the CDC. She spent most of that time as a management analyst in an influenza division.
A little more than year ago, Pittman had a miscarriage but later gave birth to a new daughter. A few months after, her doctor diagnosed her with postpartum depression, a medical condition the CDC estimates as many as 20 percent of new mothers are diagnosed with after childbirth.
It spiraled into constant crying and thoughts of hurting herself. "You go into like a black hole," Pittman explained. "This is not just having the blues, because it happens daily."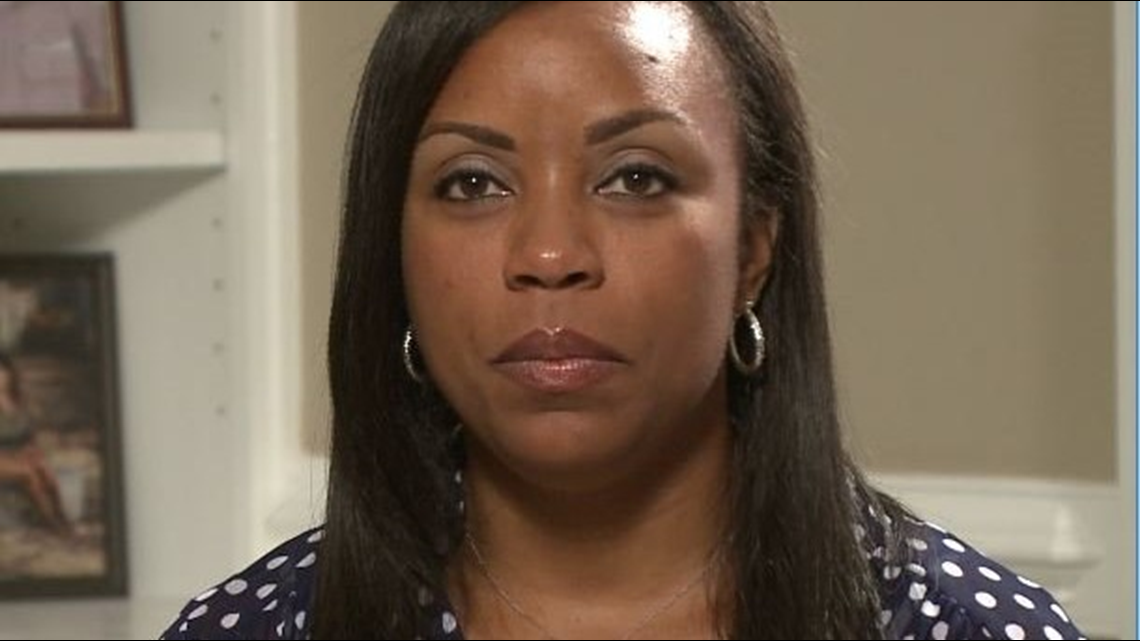 When she provided medical documentation proving her diagnoses and a doctor's request to increase the days she worked from home from two days a week to three, she thought her supervisors would understand. But she felt pushback. So she secretly recorded audio of a conversation with her boss.
"[Our manager] does not believe you have postpartum depression. No one believes you have postpartum depression," her supervisor is heard saying in the recording. "I don't know if you do or don't… you know, but I don't. It's the three days a week tele-work, you know that."
"I was speechless. And I was upset because I had provided all of the documentation and explained to them about my disability," Pittman recalled. "Even though I'm walking fine, I look fine, I look normal to you, does not interpret what's going on with me internally, mentally."
The CDC fired her this past June, and Pittman filed a discrimination complaint in return. She is working to feel better and wants to return to her job, but only "with the reasonable accommodations in place and to be treated fairly," she said.
Employees of the CDC speak out about their claims of discrimination
According to a 2015/2016 diversity and inclusion audit performed for the agency, CDC leadership has known about a growing trend of disabled employees frustrated with poor treatment.
"Employees with a disability tended to be significantly less favorable compared to able-bodied employees overall," the auditors wrote.
Angie Fuoco, Pam Gillis, and Dan Rieford are all long-time employees with significant hearing loss. They claim the CDC rarely provides captioning in training videos and large meetings.
"So, other employees know what's being said when they walk by TV monitors. I don't," said Pam Gillis, a health communications specialist. She's also an employee union president.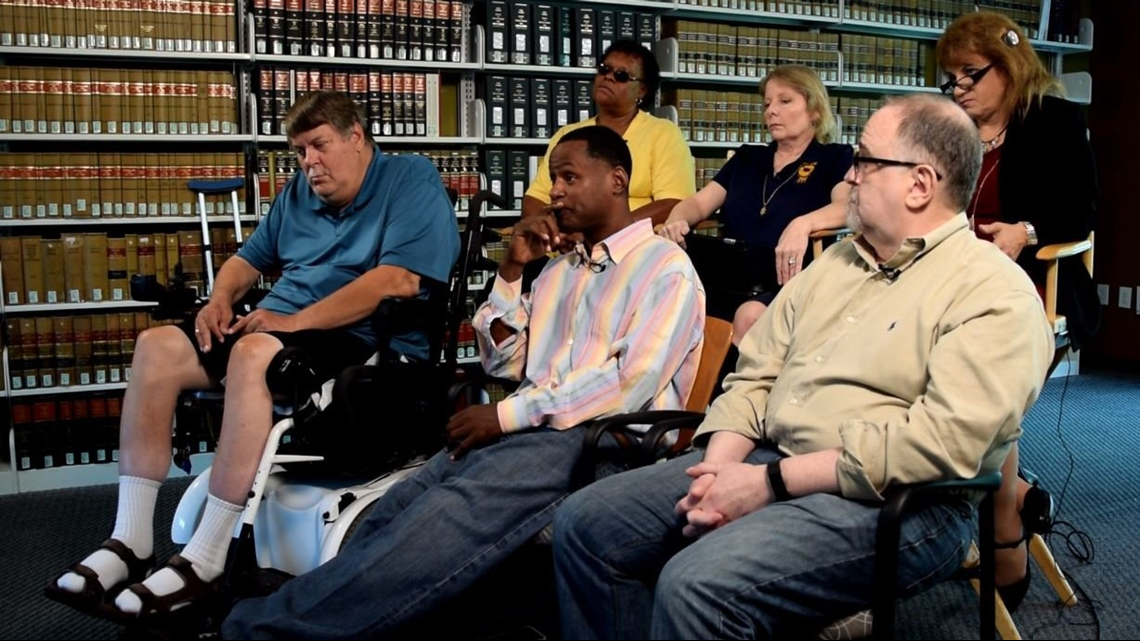 "If I can't understand them, I really cannot participate fully in the discussion," Rieford, a 25-year employee who works in the agency's disclosure policy advisory office, agreed.
"These are not even reasonable accommodations," Fuoco, who works in an agency safety office, argued. "They're requirements of the law."
Darlo Koldenhoven is the CDC's former disability program manager, whose office is responsible for recruiting employees with disabilities. During his tenure, Koldenhoven said recruitment improved, but the CDC never met its two percent work-force goal of hiring disabled employees.
"I asked for funds to go to programs so that I could do recruiting, and the funds were never available," he said.
Kiley Carter is a former CDC budget analyst. He has cerebral palsy, which impacts his mobility. Despite a difficultly time walking, Carter claims it took six months and help from a union representative to obtain a reserved handicap parking spot. "And, I was hired under persons with disabilities," Carter said.
Sheila Miller said the CDC knew she also had a disability when they hired her as a graphic artist 20 years ago. The U.S. Army veteran has knee and back problems, due to work she performed in the military, and now walks with a cane. Her first disability discrimination complaint claims the agency did not provide an office space to meet her knee and back issues.
"You verify that I have permanent conditions, yet the moment I ask for accommodations, here comes trouble," Miller said.
A few years later, she became sensitive to bright lights. Miller says she took dozens of days off work because she claims the agency moved her into an office with bright lights, which triggered severe migraines.
"I'm a trained employee capable of doing my job, that's not able to be at work," Miller said. "That's costing the taxpayers a lot of money."
The 11Alive Investigators uncovered more recent examples of the agency appearing to not consider employees with disabilities. For example, a CDC webpage, identifying types of employment discrimination, did not include "disability" on its list. The web page included age, race and even parental status, but it did not include disability discrimination.
Reginald Mebane, the CDC's Equal Employment Opportunity director, said the omission was a mistake.
"I can tell you also that our website is under reconstruction, and we're addressing those issues as we speak," Mebane told 11Alive in an interview.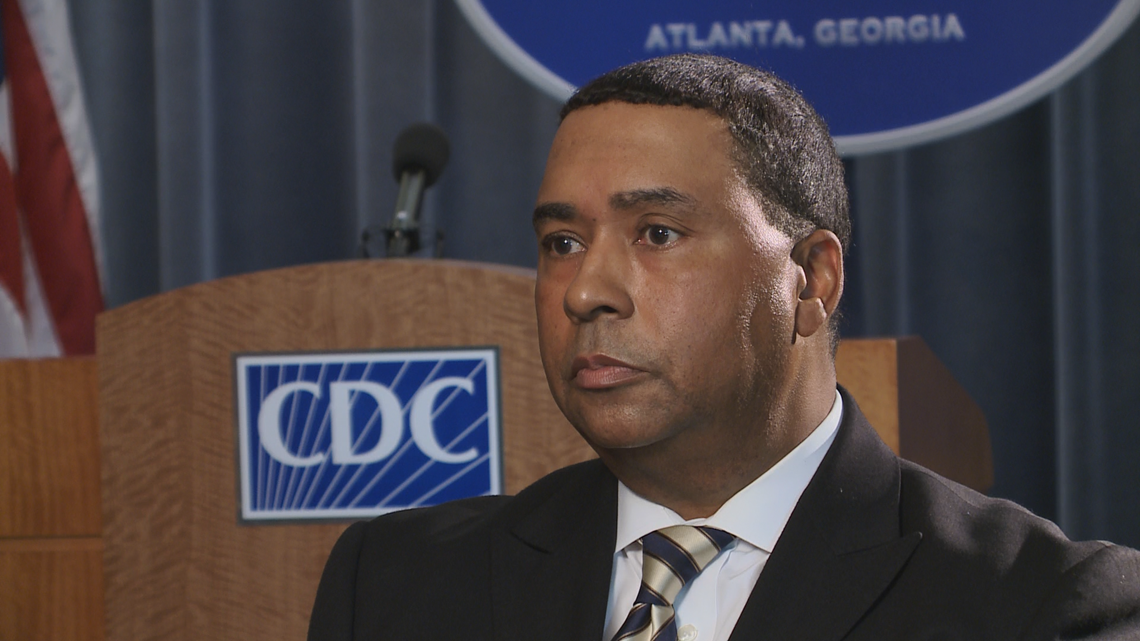 Another example includes a forum Mebane personally organized to discuss employee rights this past October. Among many topics, the forum was meant to talk about reasonable accommodations and access for employees with disabilities. However, an itinerary showed closed captioning would not be provided for hearing impaired employees. (Click here to see the itinerary.)
While Mebane said he sympathizes with hearing-impaired employees, he said not all CDC buildings and rooms have the capacity to provide real-time closed captioning. Not providing closed captioning to hearing-impaired employees breaks federal employment law. Mebane admits the CDC doesn't have the resources it needs to meet its obligation.
"It's the first forum we're having," Mebane said. "We're also working with our building and facilities team to ensure that we move forward, that all the buildings and facilities that we host events in do have the ability to provide closed captioning."
Part II: Tuesday, Oct. 31 – Disability Discrimination: The CDC admits it breaks the law by not providing accommodations for its most vulnerable employees.
Part III: Wednesday, Nov. 1 – Retaliation: Employees discuss retaliation after filing discrimination complaints; the CDC keeps the results of discrimination secret.