The warm Caribbean sun reflecting off white sandy beaches and beautiful, tropical drinks, by a pristine pool.
Those are the images of paradise vacation resorts want you to see.
But repeated sexual assaults at some of the most popular vacation spots have forced the U.S. State Department to issue several safety warnings to American tourists in the last few years.
Ashley and Jeffrey Pascarella wish they knew about the warnings before gathering their family and friends at a Sandals resort in the Bahamas to celebrate their wedding.
Bride sexually assaulted by resort employee night before her wedding
"It really just one of the most memorable trips of our lives, up until the night of our wedding," Ashley Pascarella said.
After their welcome party, the couple says, Jeffery was in the bathroom and Ashley was sleeping when the butler assigned to help them, sneaked into their room.
"He was standing over me next to the bed," said Ashley. "His hands were in my pants."
Farther south, metro-Atlanta woman Ivy Lee says she was also sexually assaulted when a vendor on the beach at the Sunscape resort in Montego Bay, Jamaica offered to teach her to swim.
"He starts touching me, I'm like 'no, no, no!'" Lee said. "He says, 'relax. relax.' and he starts, you know, touching me again, and I'm like, 'no. no. no.'"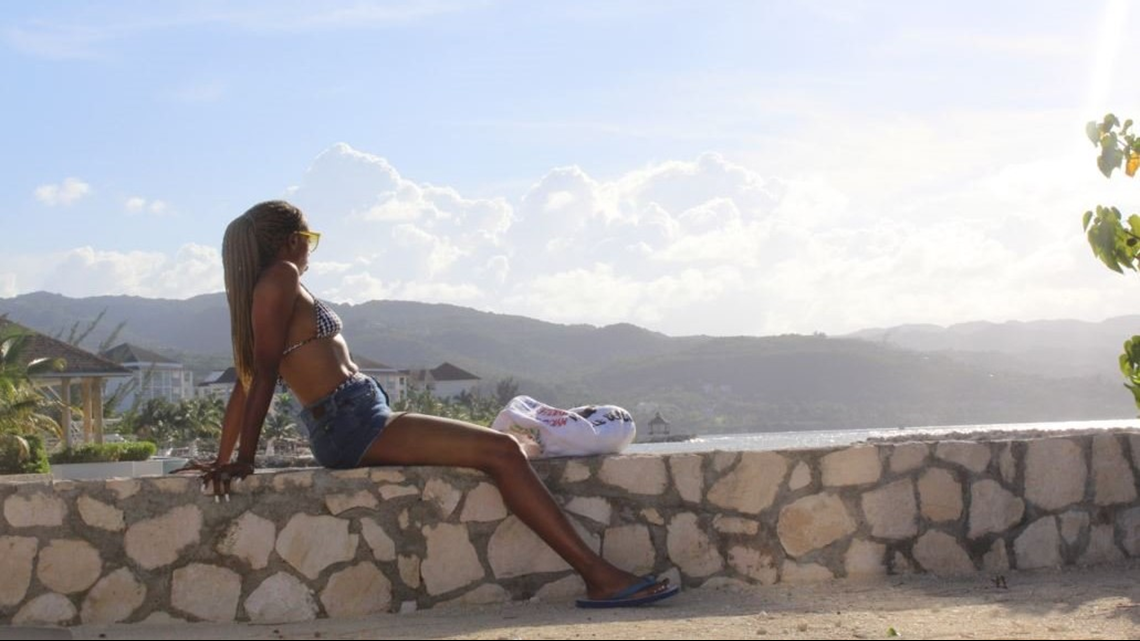 Since 2011, the Embassy in Jamaica has recorded 78 reports of rapes or sexual assaults of American tourists. Year after year, the State Department has issued warnings of "sexual assaults perpetrated by hotel employees at resort hotels."
Jamaica and the Bahamas, where Ashley and Ivy vacationed, are both flagged as "critical" threat locations by the U.S. State Department.
"Had I known then what I know now, you know, had I been armed with the information then, the outcome would have been different," Ivy said.
Fighting for justice in a foreign country can be daunting but the Pascarellas were persistent. Their butler was eventually arrested and he pleaded guilty to indecent assault.
Ivy says resort management told her that the justice system in Jamaica would require her to come back and if she didn't, the accused would still sit in jail without due process for years.
Since she knew she wouldn't go back, she decided to drop the case.
"I wouldn't want my son sitting in jail 10, 15, 20 years waiting on me to come back. waiting on me to come back for the trial because I know I'm never coming back. I knew I was never coming back. I won't," she said.
The Sandals resort where the Pascarellas stayed released this statement:
"We are a family-operated enterprise that cares deeply about each and every guest we welcome into our resorts. Since our inception in 1981, we've had the distinct privilege of welcoming well over ten million valued guests across our 24 resorts around the Caribbean. Our strict security protocols, infrastructure technology and collaboration with international law enforcement and government resources ensure we are among the safest resorts operating in the Caribbean. We are proud to lead the industry with the highest guest return rate of any resort company in the western hemisphere which is a testament to the safe and enjoyable environment we have provided for over three decades. We take criminal allegations of violence seriously, report such allegations to law enforcement, and fully cooperate with law enforcement's investigation.
In Lee's case, Suncape resorts says, "In any instance, crimes of sexual assault are horrific and our empathy is with the people affected by them. When our staff was alerted by the guest that she had been assaulted by someone associated with a water sports company operating on the beach, procedures were immediately followed to provide care and support, alert resort management, and offer medical assistance. As General Manager, I offered to have the guest personally escorted to the police station to file a report, which she declined. In situations such as this, it is our protocol to support guest reporting to local authorities. Because she declined to file a police report, the resort was proactive in capturing statements from those involved to support the guest in case she changed her mind. This is an unfortunate incident and not reflective of the experiences of most visitors to Jamaica."
U.S. authorities say if anything similar happens to you on vacation, it's critical that you report it to the resort as well as local authorities, despite any obstacles you might face.
Also, make sure you contact the U.S. Embassy to help you navigate the judicial system.
The Reveal, a show dedicated to investigations that make an impact, airs Sundays at 6 p.m. on 11Alive.